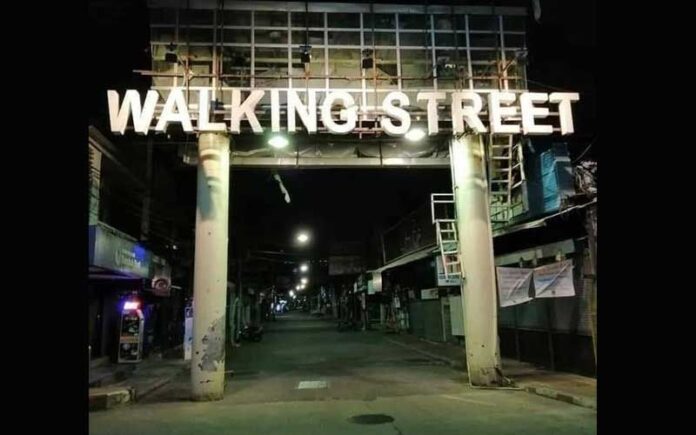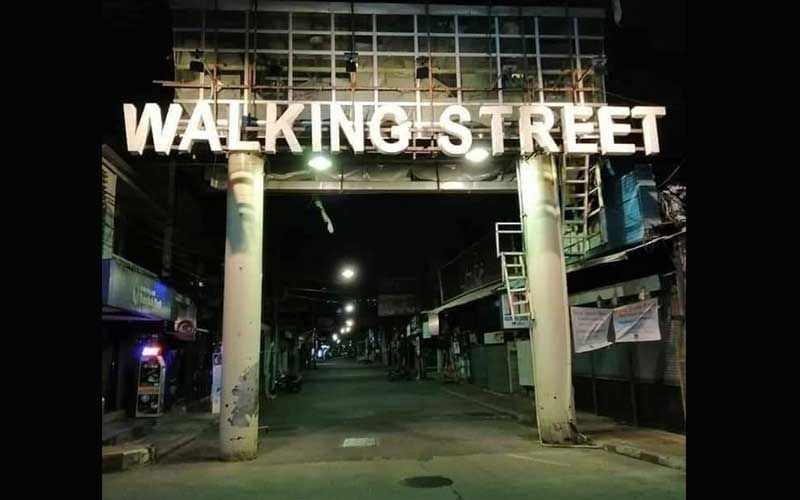 Pattaya, Thailand-
  An anniversary date is approaching Sunday, October 10th, 2021, that thousands of business owners and staff likely never thought they would see and certainly didn't wish to see.
On Sunday, October 10th, 2021, Pattaya (and indeed, most of Thailand) will mark six months in a row straight that their major tourism and economic driver (but also controversial), the bar and nightlife industry, will be shuttered by government mandate due to concerns around Covid-19. If you count almost four months in a row closed last year and five weeks closed in January of this year, the bar and nightlife industry in Thailand has now been closed for about 11 months total since March of 2020.
Importantly, business owners and staff working in this sector report little to absolutely no financial aid or support from the Thai government for these forced closures that have kept their livelihoods that help feed families shuttered for close to a year total through no fault of their own.
On April 10th, 2021, the Thai Government announced a "two-week" closure of the industry, which also shortly after included serving alcoholic drinks at restaurants, nationwide. The closure remains in effect to this day (except for Phuket and Samui, we will get to that later) with no roadmap out and no real concrete signs of easing up soon.
This isn't just the controversial "red light" industry (that employs hundreds of thousands nationwide according to multiple studies in the past by various groups) but also thousands of regular bars, lounges, karaoke bars, sports bars, beach bars, nightclubs, cocktail carts, rooftop cocktail lounges, live music venues, and essentially anything you could think of associated with nightlife. The government often claims that unemployment remains low during Covid-19, but they are counting the millions of "informal" workers, many who work in the nightlife and entertainment (and yes, the red light industry) sector and don't take part in social security, but are still technically unemployed and not contributing to the overall economy.
It's very important people remember that the closure doesn't just affect the red light aspect of Thailand, but thousands of "regular" businesses and restaurants that make a significant income from alcohol-related business and nighttime business. The vast, vast majority of nightlife and bars are actually owned by Thai and for Thai in Thailand as well, which many foreign tourists don't realize. The entertainment and nightlife sector also supports so many others that many don't think about…the thousands of food cart vendors, makeup vendors, night-time restaurants, maids, DJ's, musicians, bands, service staff, taxi drivers, and on and on….whose incomes and livelihoods have been devastated by the total closure of the nightlife economy for six months. With months of a Covid-19 curfew in 29 provinces and a ban of alcohol sales at restaurants, many restaurants have struggled to make a profit, especially those who previously focused on late dining at night or focusing on crowds leaving bars and clubs.
Unlike many countries, Thailand puts all alcohol-related businesses into the same category, regardless if it is a small bar, outdoor beach bar, gogo, or massive nightclub that fits thousands. To outside observers, this doesn't make much sense, as a small outdoor beer bar that is open-air and fits less than a dozen people certainly isn't the same risk level to spreading Covid-19 as, say, a gigantic indoor nightclub or a strip club (gogo). However, regardless, they are placed into the same group and have been closed for half a year now. This includes, unfortunately, even having a glass of wine with dinner at a nice restaurant.
The closure started with 41 provinces and was eventually expanded to every single province in the country and continues to this day. When Pattaya closed its juggernaut of nightlife for the third time in a year, it had 141 new cases of Covid-19. Now, six months later, have cases gone far down with the half a year in closures? Did closing bars and nightlife stop the spread of Covid-19? No, as of today, cases sit at 687 yesterday alone in Chonburi. Indeed, after about two-and-a-half months of total closures cases started to rise again and have stayed fairly consistently high since, driven by markets, factories, families, industrial estates, and companies. Yet, the nightlife/bar industry remains closed, with the Center for Covid-19 Situation Administration (or CCSA) continuing to claim it is too risky to open. The CCSA is Thailand's central Covid-19 decision-making entity and sets all the rules nationally around restrictions and measures. Provincial Governors can strengthen rules, but cannot ease them past the CCSA's guidance without their permission. The CCSA is primarily composed of medical doctors.
We aren't going to debate that point about the CCSA, and agree that Covid-19 is VERY serious and has affected many people deeply and cost many lives tragically. What we would like to bring up, however, is that the business owners in this sector badly need some sort of roadmap or light at the end of the tunnel (or financial aid) from the government. Owners in this sector have presented numerous plans to the CCSA and agreed to many restrictive terms to be allowed to open-all to never even get past the proposal table. The current plan appears to be "just keep them closed" which isn't an effective long-term plan unless financial support is provided to these venues and their staff.
The entertainment and nightlife business sector also does not have as effective an association to pressure the government into opening like the hotel, airline, mall/retail, and restaurant associations. (Or even the massage industry.) Musicians tend to get attention from the government and recently had a bone thrown at them in the form of being able to play live music at restaurants….but with a curfew in place in many provinces overnight and no alcohol sales, this isn't a major win for them either.
There are signs that six months into this longest closure things are improving. Phuket recently got special permission from the CCSA to allow alcohol in restaurants. This followed the Phuket Governor personally pleading with the CCSA to ask them to ease the rules around nightlife and alcohol closures, stating that tourists were not happy with the continued prohibition.
Additionally, Koh Samui has a "vaccine green zone" program in which certain restaurants can open and serve alcohol, but customers and staff have to be fully vaccinated. Some other places that are so-called "sandbox" provinces open to vaccinated foreign tourists are experimenting with plans to serve alcohol as, for many tourists, it is an important part of their holiday.
It's worth noting that technically, including both Phuket and Koh Samui, that bars are supposed to be closed nationwide still and alcohol sales are supposed to only be allowed at restaurants with proper food. In practice, however, this is not strongly enforced (at least in Phuket) as even local officials and law enforcement reportedly have questioned why entertainment venues remain closed without any chance of opening regardless of size, vaccination levels, being outdoors, or rules in place.
The CCSA has also tried to calm down upset entertainment and bar industry owners by stating that the rules will continue to be looked at and restrictions are due to be reviewed again next week, around October 14th. This comes as Thailand's national vaccination levels continue to creep up daily and in some areas (including Pattaya) are now, according to officials, over 70% fully vaccinated.
Pattaya is proposed to become a "sandbox" style area for vaccinated foreign tourists in November, although it still needs final approval from the CCSA and the Thai Prime Minister.  There are no promises, as the Mayor recently reminded upset business owners, that the nightlife and bar industry will be allowed to open even if the city is opened for vaccinated tourists.
However, with signs of other sandbox locations allowing alcohol in restaurants and starting to relax enforcement, perhaps the good times shall return to Pattaya sooner than later. As tourists return, many of them have been quite vocal on social media about wanting nightlife, live music (with alcohol), dancing, cocktail establishments, alcohol at restaurants, and bar establishments open for their holidays (We aren't even talking about the red light industry in this statement) like many other countries, and Thai officials, especially those in the tourism industry, certainly understand this.
One thing is for sure…continued news stories about Thai police raiding bars and restaurants and arresting all staff, customers, and even tourists for the "crime" of having an alcoholic drink and charging thousands of baht in fines or even putting people in jail cell for a weekend will not encourage tourism.
  For now, all owners and staff of the entertainment sector who have been legally closed for half a year straight can do is keep waiting, with no clear direction of how much longer it will be before they are "allowed" to make a living again.
For information on the Pattaya proposal for opening and the Mayor's statements, please see below:
Pattaya Mayor confirms city "reopening" to vaccinated foreign tourists delayed to November, cannot guarantee opening of entertainment venues soon