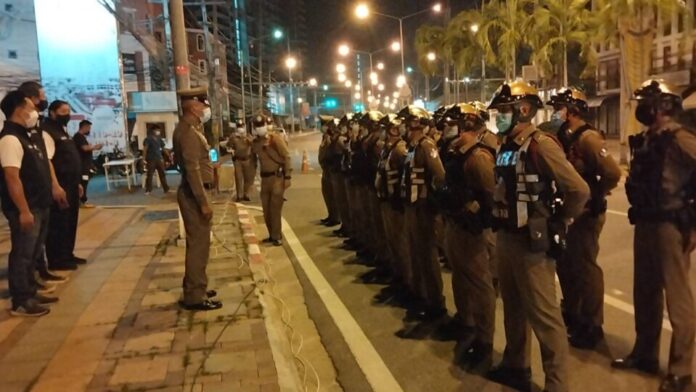 Pattaya, Thailand-
A "two-week" closure of Pattaya entertainment venues (and Chonburi, and 41 other provinces) began today officially, with Pattaya Police out in force last night and reminding venues of strict fines, penalties, and other measures for violating the order.
This comes as Chonburi reported 141 new cases of Covid-19 today, April 10th, 2021, although the vast majority are not in the Pattaya area and either come from a pub in Mueang Chonburi or are traced from Bangkok entertainment venues.
Meanwhile, Pattaya Police were out in force just after Midnight today to ensure entertainment venues, like bars, nightclubs, pubs, etc. were following the order that was made by the Center for Covid-19 Situation Administration and endorsed by the Chonburi Department of Public Health. Although the CCSA stated the current order was for two weeks, the Chonburi order for closure has no specific end date and is until the situation improves.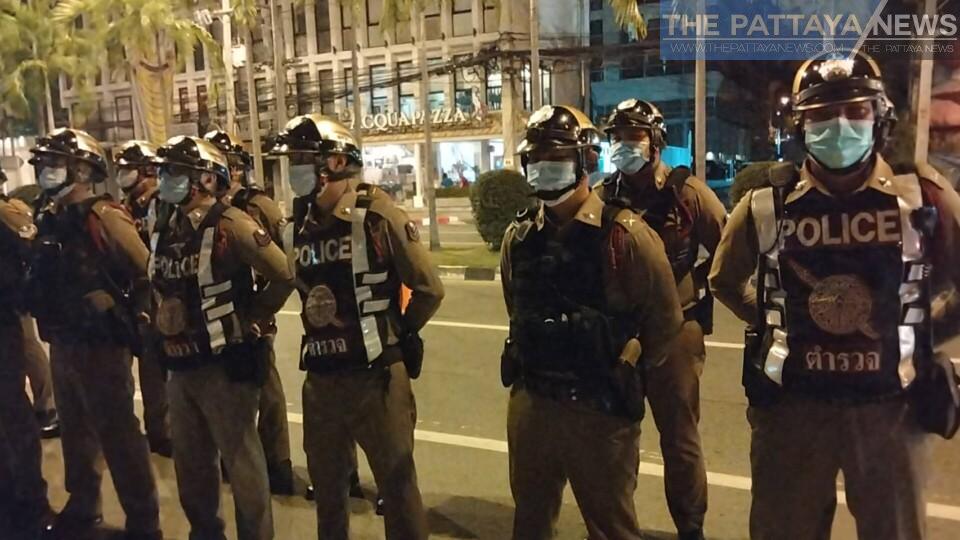 Pattaya Police also delivered a stark warning to restaurants that are allowed to stay open and sell alcohol – if you are caught appearing to be more of a "bar" than a restaurant the venue risks closure and strict fines. Alcohol is still allowed to be sold at restaurants but police have been delivering a clear message to restaurant owners or venues that have multi licenses-if you appear to be a place where people are gathering to drink and party and not eat, you risk major repercussions.
During prior shutdowns of entertainment venues last year and in January of this year, police raided multiple restaurants for appearing to be more of a "bar" than a restaurant, with people only drinking alcohol or gathered in groups socializing and not eating. There is no specific "law" around people required to have a meal with a drink but the overall situation is left up to police interpretation of the venue which means restaurant owners will need to take steps to ensure they don't "appear" to be bars.
Cinemas, soapies, saunas (sauna room only), and banquet halls are also currently closed. Restaurants must be closed by 10:00 P.M. for dine-in and only allow take-away from 10:00 P.M. to 5:00 A.M. There are no travel restrictions to enter or leave Chonburi at this time or mandatory quarantine to or from the province.