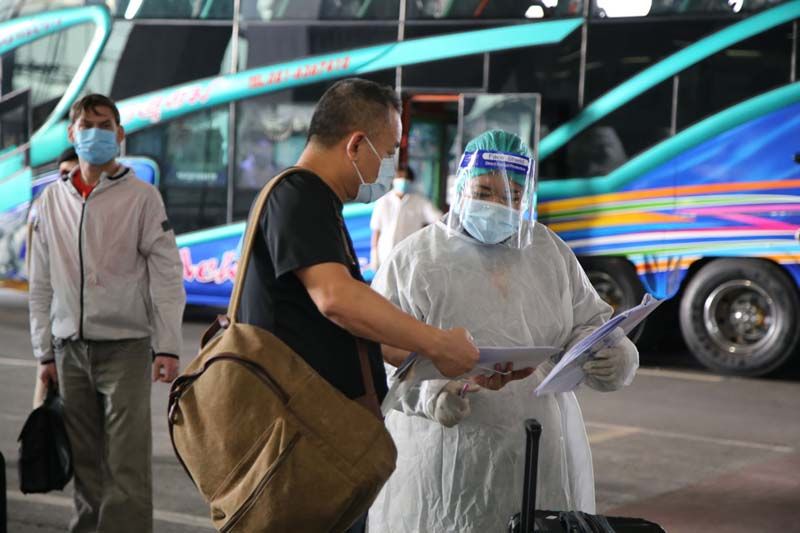 Thailand-
The following is a weekly feature article looking at this same time period LAST year in Pattaya and Thailand news.
This weekly feature takes a look back at news from the same period last year (and sometimes different time windows, such as six months or three months) to see how things have changed, following up on the progression of stories, as well as look at potentially broken promises or things that didn't take place as promised in Pattaya and Thailand.
As we publish dozens of stories a week this is a quick way for people to take a look at what the biggest stories were a year ago, as chosen by our editorial team, and how they impact us today and relate to current news. They are in no particular order of importance, however, are roughly in order of publication.
This week, we cover the third week of January 2021, from Sunday, January 10th, 2021 to Saturday, January 16th, 2021.
1.  Three mermaids restaurant fights to survive Covid-19 situation in Pattaya
One year later they have become one of the most popular restaurants in the city and managed to survive the trials of the past year with flying colors.
Three Mermaids in Pattaya, popular new restaurant, fights to survive Covid-19 situation
2.  Narcotic cocktail drug kills at least nine people in Bangkok.
This led, unsurprisingly, to a major crackdown. The drug, known as K-Powdered Milk, has mostly stayed out of the press since.
Nine Thai youths found dead in Bangkok last night, presumably from overdosing on narcotic cocktail drug
3.  Rayong and Chonburi Governors ask for people to be "patient" with restrictions
This announcement didn't go over real well, but a year later things are in better shape than last year for many sectors-except the entertainment, tourism, and nightlife sector.
Rayong, Chonburi Governors stress for people to be patient in terms of lifting Covid-19 restrictions, hope to resolve Covid-19 situation by end of month
4.  Golf Quarantine coming soon!
This idea did eventually happen but never really took off and was replaced with sandbox programs and other proposals that were more mainstream.
Golf quarantine in Thailand soon to be available at six government-approved golf resorts
5.  Food factory establishes first "Factory Quarantine" in Samut Sakhon
This idea (or at least a version of it), unlike the golf quarantine, is still used to this day as a "bubble" program at factories across Thailand to prevent the spread of Covid-19. As most factory workers live on-site and rarely leave anyways across Thailand, with many being migrant workers, the program was not difficult to implement.
Pattaya Food Industry establishes Thailand's first 'Factory Quarantine' inside its factory in Samut Sakhon
6.  Religious Affairs Director of Thailand encouraged more prayer to fight Covid-19
Unfortunately, this didn't help the third wave in April of 2021 which led to many more months of closures and restrictions.
Religious Affairs Director-General encourages Thai Buddhists to pray intensely to fight against Covid-19 crisis
7.  Pattaya City plans to purchase 240,000 vaccines for local residents privately
This did eventually happen and was greatly expanded.
Pattaya City plans to purchase 240,000 doses of Covid-19 vaccines for Pattaya locals
8.  Terminal 21 to build major new parking lot free for everyone
It's almost done!  It was delayed a bit due to Covid-19 closures and restrictions in April-July of 2021, but will be complete early this year (in the next few weeks!) and the finishing touches are being put on currently.
Terminal 21 Pattaya to build 400 million baht, 1,400 space free parking lot for everyone
That is all for this week. Stay safe and see you next week!