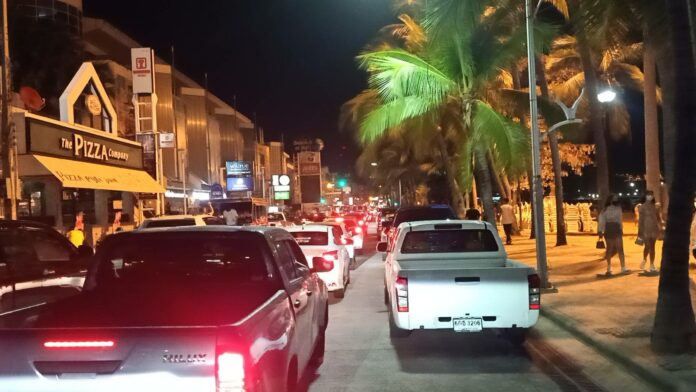 Hello Pattaya News Readers and Supporters!
The following is our weekly feature in which we highlight the top local stories in our area, Pattaya and Chonburi, from the past week. The number of stories differs from week to week.
These are chosen and curated by our editorial team and are designed for our readers to get a quick "catch-up" of important stories they may have missed. We publish many stories daily and it is easy to lose track of important events or changes in our area. We do national recaps in a separate article, this is only the top local stories in our area and province.
They are in no particular order of importance but roughly in order of publishing. These are from Sunday, April 10th, 2022, to Saturday, April 16th, 2022.
Let's get started and see what the top local stories were!
1. No water splashing in Pattaya, warns police chief
For the most part, especially compared to scenes from Phuket, Samui, and Khaosan in Bangkok, Pattaya followed the rules, although scattered small water splashing was seen here and there mostly small water guns and "squirts" vs. fights.
Pattaya Police Chief warns residents and tourists: No public water splashing in the city during Songkran
2. Chinese tourists allegedly attack a hotel worker who tried to stop them from driving home drunk
The case was reportedly resolved amicably between the two parties at the police station later.
Chinese tourists allegedly trying to drive home drunk attack and injure hotel worker who tried to stop them in Pattaya
3. Songkran is busy in Pattaya, despite the water splashing ban
It was a busy week for the city, even with the water splashing ban, although the traditional "Wan Lai" big party on April 19th was also canceled this year.
First day of Songkran in Pattaya sees heavy traffic, busy beaches, but mostly dry streets
4. Pattaya Cricket Club retains their winning ways
Congratulations guys!
Pattaya Cricket Club retains the Chiang Mai Big Bash 8's trophy for the 2nd year!
5. Street brawl draws lots of attention in Pattaya, especially for the alleged role of guards
More information is below.
Pattaya "restaurant" guards allegedly attack Italian man and Thai woman in LK metro area during large street brawl between tourists
6. Pattaya mayor candidate Poramase Ngampiches pledges to restore tourism and nightlife industry if elected
TPN notes, of course, that restrictions on nightlife such as early closures are national Covid-19 restrictions and not local. However, pressure from local authorities could of course be applied to the Center for Covid-19 Situation Administration, or CCSA.
Pattaya mayoral candidate Poramese Ngampiches promises to fully restore tourism sector, including nightlife, in Pattaya if elected
That is all for this week! See you next week!