Pattaya, Thailand-
Over the past weekend our team had the chance to visit the first ever Rolling Loud Thailand, the world's largest touring hip-hop festival and it is safe to say we were genuinely impressed.
We have covered the event across our social media and in several videos, such as this one, which helped show some of the sights and sounds of the event, but wanted to use this article to highlight a few things that many others who reviewed the event likely will not.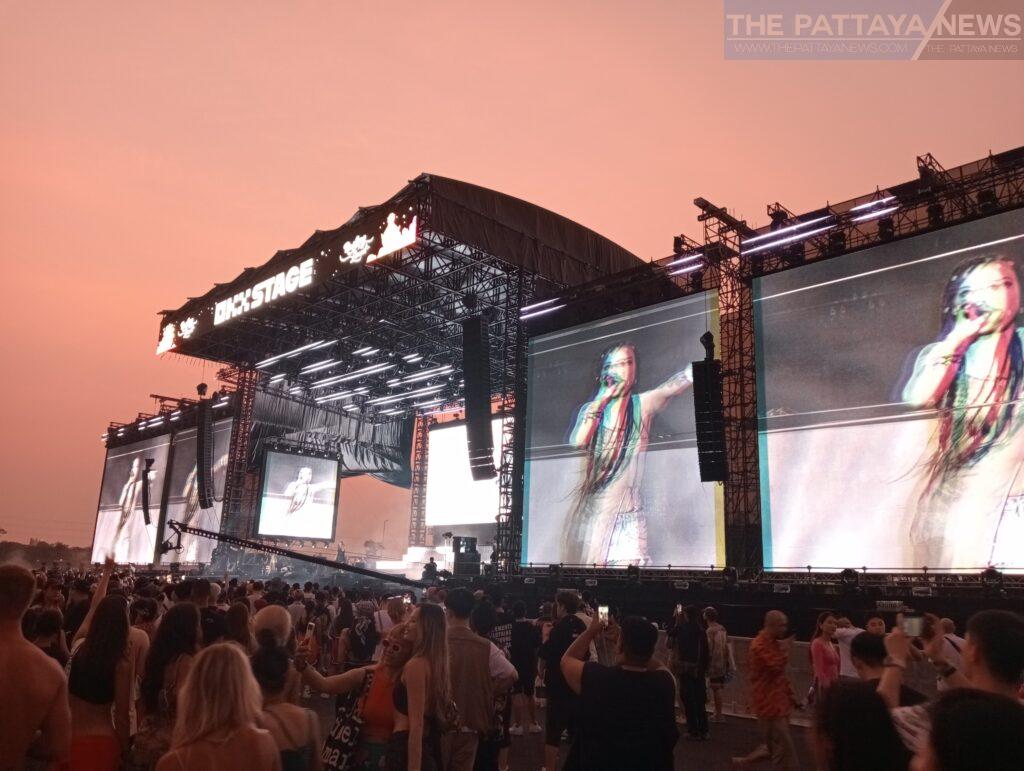 Before we get into some of our observations, if you simply want a recap of the event and performers overall you can click here for that article. This article and photos will focus more on the event from a holistic view, with many photos of the grounds and sights.
First off, the event wasn't just confined to Rolling Loud Thailand. For instance, the venue, Legend Siam, held a successful Guinness World Record attempt at the start of the festival which was a fantastic way to kick it off. We covered this and have video also, as seen here.
Secondly, the event was held during Thailand's famous Songkran festival, which is the Thai New Year and also known as the water festival. For Pattaya, this is arguably the biggest party the city has every year and actually runs longer than the rest of Thailand, having just ended yesterday, April 19th. We covered Songkran in Pattaya in full here and the event running a week is the main reason our in-depth recap of Rolling Loud is likely a bit later than some other media.
Running Rolling Loud Thailand during Songkran was brilliant as the festival attracts many international tourists and it was also the first Songkran with the world famous water fights and that allowed entertainment events since 2019. This was due to strict Covid-19 regulations for the past several years that saw Songkran reduced to only traditional and religious activities, banning concerts, parades, water fights, festivals, etc.
Pattaya, one of the world's most well known tourism destinations and famous for both its variety of tourist attractions and nightlife, is nearly entirely dependent on tourism for its economy. Covid-19 devastated the city, leaving it a shell of its former self and tens of thousands without work. During the harshest of the pandemic restrictions, one could see thousands of residents in food lines at Bali Hai Pier and other areas looking for charity handouts as their livelihoods were shut down and borders were basically closed to tourists.
TPN Media, the parent company of The Pattaya News, has to thank the organizers of Rolling Loud for choosing Pattaya for this prestigious event and truly hopes it continues to be an annual tradition during Songkran each year and a permanent home for the festival in Asia.
The event, along with as stated the first real Songkran since 2019, helped truly announce to the world that Pattaya is Back and welcome to tourists and will only grow stronger and larger from this point. 2022 was a gradual year of recovery but so far 2023 seems to be the year that Pattaya truly moves forward after years of devastating Covid restrictions.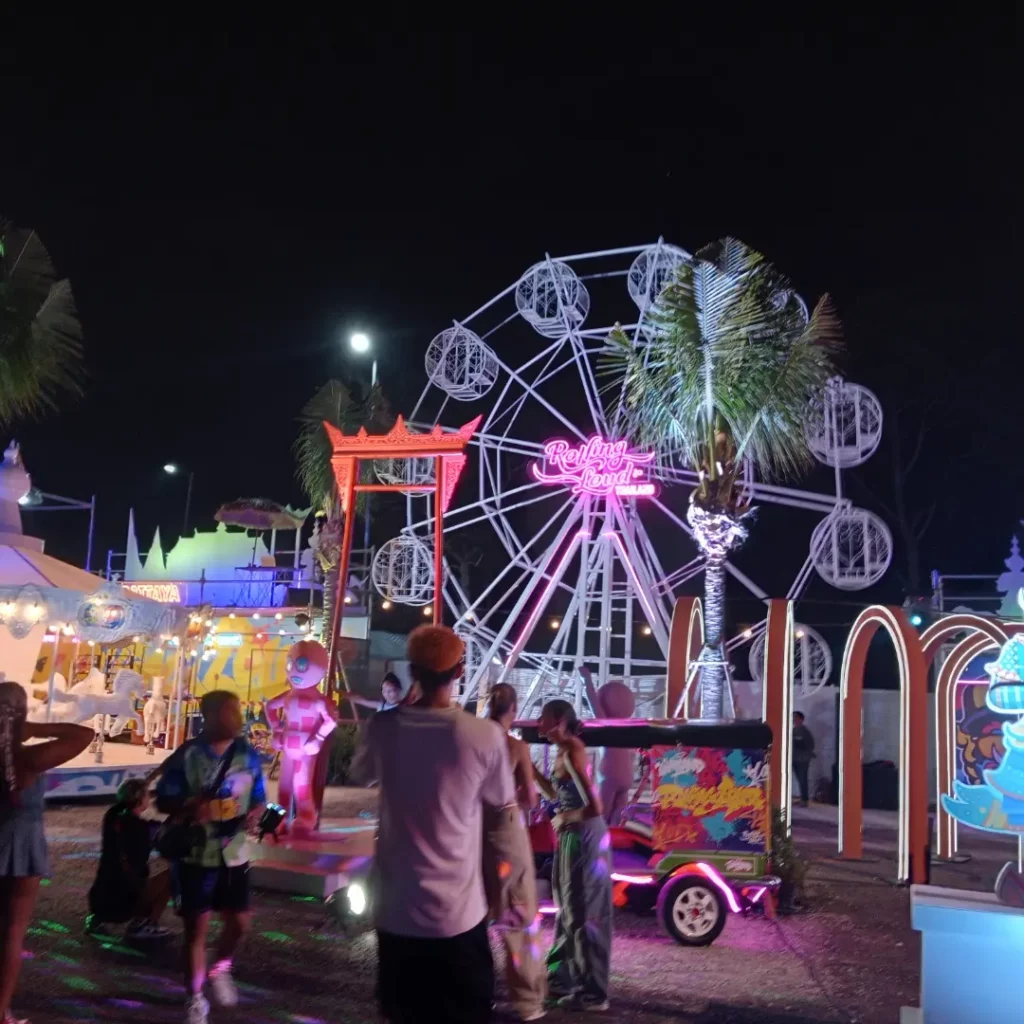 Rolling Loud had an enormous positive effect on Pattaya as a whole. The excitement was palpable as celebrities and famous performers were seen across town partying at famous Pattaya nightclubs like 808 and Republic. Lil Uzi Vert even tried some scorpions on Walking Street. Famous celebrities flew from around Asia to attend the event, such as this one that created a major buzz on social media.
For many of the artists this was their first time in Thailand and some, like Cardi B, gushed about the experience and how beautiful the country was. Others, like Dababy, Blueface, and Offset hit up the world famous nightlife district and clubs of Pattaya in Walking Street and by all reports had a great time.
The actual event had heavy representation from across Asia, with our reporters noticing many attendees from Japan, Malaysia, China, Korea, and more. The diverse representation of artists performing from across the globe was also a highlight. Of course, Thailand's biggest hip hop artists like Milli, Youngohm, F Hero, and many more also attended with Milli a particular highlight as she gave away a full mango to a lucky crowd member.
As for the actual event, our staff has attended dozens of major festivals over the years in Pattaya and not only was this the biggest but it was also the best organized. There is always room for improvement, of course, with more shuttle and transportation options being something to look at for future years, but the overall organization and professionalism of staff at the event was fantastic.
A special shout-out must be given to security at the event. Other events in Thailand have been plagued with accusations of heavy handedness by security but the staff at Rolling Loud were polite, professional, and pleasant.
In conclusion, we hope that not only will the organizers of Rolling Loud pick Pattaya for future years but also that other festivals and events choose Pattaya as well, making the already world famous tourist destination even more globally known.
Well done Rolling Loud, it was a great time. All photos and text credit Adam Judd, The Pattaya News.