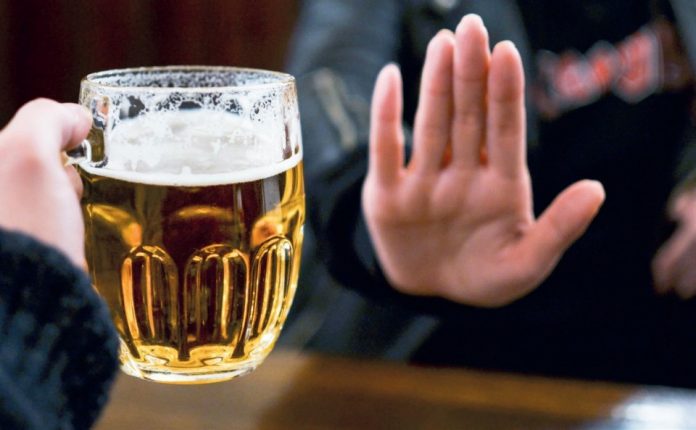 The following is our weekly feature in which we take a look at the top developing stories and things to follow over the next week. We are focusing on what is happening for the third week of November, ending November 20th, 2021.
As we publish dozens of stories a week, this allows our readers to get a quick glimpse of the most important stories taking place in Thailand and Pattaya and to monitor and follow for the week ahead, as chosen by our editorial team.
Let's get right into it with the biggest news of the week and what important stories to follow and look for this week that are likely to see further development:
1. Pattaya and Chonburi business associations continue to push to lift the alcohol ban at restaurants in Pattaya to help foreign tourism
Over the weekend, along with the announcement from the Center for Covid-19 Situation Administration (CCSA) that they would not allow bars or nightlife to open until mid-January, eight major business associations in Pattaya backed by influential business owners and operators in multiple sectors formally requested to the CCSA, Tourism Authority of Thailand, and Pattaya and Chonburi officials like the Governor to lift the widely unpopular alcohol sales ban at restaurants in Pattaya.
The ban is currently only technically lifted in Bangkok, Phuket, Krabi, Koh Samui, and a few other places designated as "BLUE" tourism zones. Pattaya (and Sattahip) is designated a tourism district and has the third-highest vaccination rates in the country according to Chonburi and Pattaya officials, but has still not been given permission to lift the ban. According to Pattaya Mayor Sonthaya Khunplume, well over 80% of the city is now vaccinated against Covid-19.
Additionally, public schools finally begin again next week (another thing in the week ahead) and 95% of public school students between 12-18 are fully vaccinated according to the Mayor.
Business owners have been complaining for several weeks now about the ban in Pattaya when Phuket and Bangkok and other places are open and selling alcohol at restaurants. In reality, although bars are "technically" closed in Bangkok, Phuket, etc., they have been allowed in many cases in these areas to become restaurants with some rules to keep staff employed and the business running. As Pattaya (And Chonburi) has completely banned alcohol at restaurants, this is not even an option at this point. Also, Pattaya has had stricter enforcement than other areas, according to business owners who also claim they have had little to no compensation from the government for continued closures that were not their fault.
Now, however, multiple other business sectors, concerned that the message that "Pattaya is dry and almost every nightlife establishment is (legally) closed is hurting tourism overall have joined the push to, at the very least, allow alcohol at restaurants like Phuket, Samui, or Bangkok. Pattaya is the third most popular tourist destination in the country, just slightly behind Phuket, (Bangkok is first), and is well known for its nightlife and normal vibrant atmosphere. The current ban has hurt this, according to multiple business associations.
Associations including multiple hotel groups, restaurant groups, retail groups, general tourism industry associations, and of course entertainment industry associations have banded together to formally request the ban be lifted, especially before the fireworks festival set for the last weekend of November expected to bring tens of thousands of tourists, mostly domestic, to Pattaya. Many sectors that don't directly sell alcohol have joined the call as they feel until the ban is lifted Pattaya cannot truly start to recover as Phuket has.
We will keep a close eye on this as the week progresses and any action made towards the actions of business owners and associations. Domestic tourism has indeed picked up due to weekend festivals but has only served to further anger business owners in the nightlife and entertainment sector who watch crowds of potentially thousands at festivals but cannot open even small, outdoor, ventilated bars like other cities.
2. School is back in session!
The other major sector closed for over seven months, education, and arguably much more important to many of our expat readers, are schools.
Finally, this week, public schools are scheduled to go back. (Although please check with your own school, as this changes quickly and not every school might return immediately to in-person schooling.)
Most international and private schools have already returned to class, albeit with multiple rules and restrictions.
Public Schools in Pattaya planned to open 'on site' this November 16th, says Pattaya Mayor
3. Loy Krathong is this weekend in Pattaya
Despite rumors that the festival had been canceled on some media (not ours), the festival is very much taking place primarily on Pattaya Beach this Friday, November 19th. It will feature, of course, floating krathongs, but also concerts and many food vendors with a festival atmosphere. Unsurprisingly, city officials are asking for people to follow Covid-19 precautions and not drink alcohol or light off sky lanterns. Oh, for anyone who has read this far, it is also our Chief English Editor's birthday, Adam Judd, on November 19th. Give him a hard time on November 19th. He will be working on the Loy Krathong event on Pattaya Beach.
As for the event details, please see below:
Pattaya confirms they are holding a Loy Krathong Festival, denies rumors of the event being canceled
That is all for this week! Have a very safe week ahead and take care of yourselves, and each other!