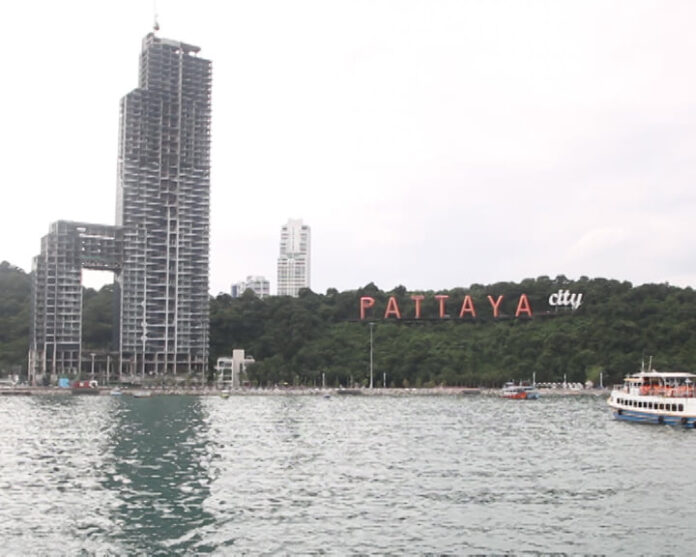 The following is our weekly feature in which we highlight and review the top five local stories over the past week in Pattaya, as chosen by our editorial team. This allows our residents and readers to quickly get caught up on the most important stories without reading through every article daily.
They are in no particular level of importance. The following is from November 22nd to November 28th, 2020.
  1. Will Pattaya recover faster tourism wise than the rest of Thailand when borders open?
More of an opinion than news, however relevant to our readers, especially those who have a high interest in Pattaya.
Opinion: Will Pattaya recover faster than the rest of the Thai tourism industry? Many seem to think so.
2.  Pattaya City pushing forward with tearing down the Waterfront Condo
What many local residents call "an eyesore" on Bali Hai Pier, the long abandoned Waterfront Condo, may finally be torn down said Pattaya City leaders last week.
Pattaya City planning to bring down and demolish the abandoned Waterfront condo on Bali Hai Pier "ASAP" and bill the owners
3.  Air pollution woes hit Pattaya
It's that time of year again when air pollution, much of it caused by burning trash and sugar cane fields outside of the area, drift across Pattaya and Chonburi. Residents have been advised to use caution. The pollution issues have dramatically improved this week, however.
Residents advised to take protective measures for Pattaya air pollution
4. Missing woman in Pattaya found safe in Sattahip
A missing woman who worked in the Pattaya beer bar industry and was being sought by her Mother was successfully found in Sattahip, safe but suffering from mental illness. She was taken to a hospital for treatment.
5. Man survives horrific car accident in Pattaya with no injuries
A welcome respite from many fatal and serious accidents in Pattaya in which a recent accident that looked particularly horrific saw the driver not even slightly injured. He claimed his religious amulets protected him.
Man survives horrific car accident in Chonburi with no injuries, claims religious amulets saved him
That is all for this week, thank you as always for reading!