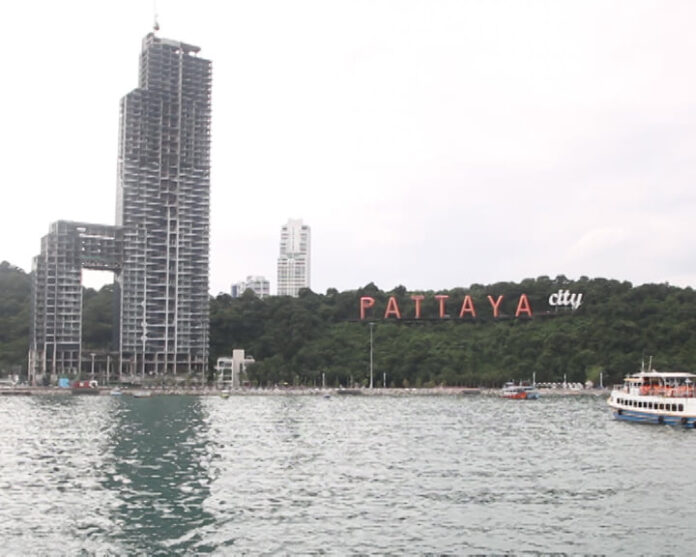 Pattaya, Thailand-
As we first posted earlier today, Pattaya City has been working for years now on resolving the situation with the abandoned Waterfront condo in Pattaya which stopped construction in 2014 due to various lawsuits and has been, according to many local residents, an eyesore since.
To get caught up with the story of the Waterfront before we continue check out the articles below:
Special Video Report: The current status of the abandoned Waterfront condo in Pattaya
Pattaya City Council urges for legal action, demolishment, against controversial abandoned Waterfront condominium at Bali Hai Pier
The story behind the abandoned Waterfront condo near Bali Hai Pier in Pattaya
Pattaya City officials, as well as Chonburi officials, seemingly fed up with procrastination and alleged continuing issues with the owner of the property, the Bali Hai Company Limited, who claims to be bankrupt due to many lawsuits involving the property from potential tenants, the government, private citizens and environmental groups who sued the company, have said the never ending story with the Waterfront needs to end. They also stated that bringing down the building would not invalidate lawsuits from potential tenants that allegedly paid for units that were never delivered and that court proceedings could continue regardless of the state of the building.
Pattaya City is planning to hire a private demolition company "as soon as possible" to bring down the building permanently and send the bill to the legal owners of the property, according to Mayor Sonthaya Khunplume. An exact date was not announced. A legal court order approving the demolition was previously approved, as stated in the above articles, but Pattaya City claims the owners have ignored the order and have been unresponsive. The hiring of the company has not yet taken place.
The development of the building has been ongoing for over a decade and the building stopped construction following many lawsuits from private citizens and environmental groups alleging the building was illegal and blocked what they called the well loved viewpoint from the Pattaya Hill, as well as reportedly obscured the view of an important memorial to a famous Admiral and Royal Prince, Abhakara Kiartivongse – Prince of Chumphon, which reportedly offended many Thai people. The company behind the building, meanwhile, has repeatedly claimed all their paperwork and permits were legally claimed.