Pattaya —
A group of teenagers in Pattaya attacked their rivals with guns and explosives at 4 AM this morning, July 19th. Two males, one only 14-years-old, were shot and suffered non-life threatening injuries.
The police officers at the Banglamung police station received a report of a violent altercation in front of the Sukhumvit Pattaya Karn Chang garage in Naklua this morning. They rushed to the scene to assist two injured victims.
At the scene of the incident, the officers found two Thai males identified as Mr. Siriwat Saksri, 18, and a 14-year-old boy, whose name was withheld due to his age, suffering injuries. Siriwat was shot on the left side of his abdomen, with the bullet still lodged inside, while the 14-year-old teen was injured with a grazing gunshot wound on the left side of his torso. They both were rushed to Banglamung Hospital by the rescuers.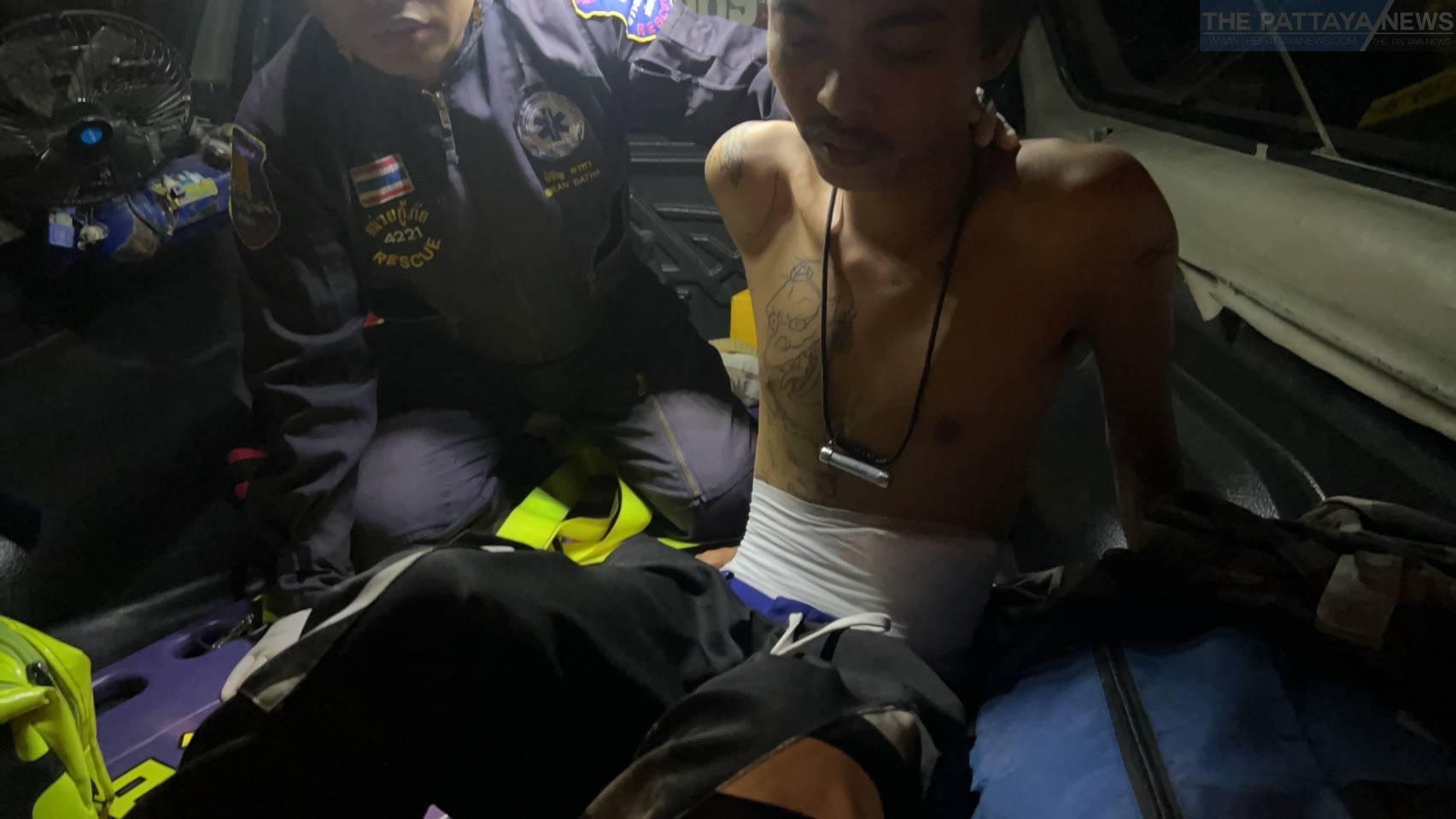 According to the 14-year-old, he explained that he was riding a motorbike with Mr. Siriwat sitting in the back and his girlfriend sitting in the front. They then arrived at the road along the rail tracks and encountered a group of around 10 teenagers on motorcycles who suddenly began chasing them.
One of the suspects had a gun and started shooting at the 14-year-old and his friend, causing them injuries. They even threw explosives at the victims, causing loud noises throughout the area. Before the boy could seek help from local residents, the group of assailants rode away.
The Banglamung police dispatched an investigative team to conduct an on-site examination of the incident. They will also review the footage from the CCTV cameras along the route where the assailants carried out the incident.
Police believe the victims and suspects know each other and have previous grievances.
There have been a number of recent violent incidents between rival groups of teens in Pattaya, many at local skateparks and the beach as seen here.
Police have recently stepped up patrols in those areas to stop the violent altercations.
Now, however, it appears altercations are spreading to the streets.
-=-=-=-=-=-=-=–=-=-=-=-=-=-=-=