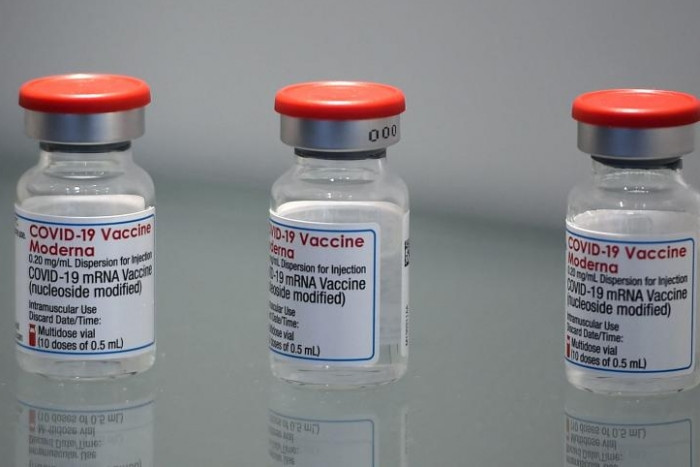 The following is our exclusive weekly feature in which we ask our readers a news topical question and then give you a week to answer it on our various channels, compiling a diverse range of answers and opinions to present to you, our valued readers. Here are the results from our last question…
Last week, we asked you the following:
What do YOU think about the current plan to reopen Pattaya to foreign vaccinated tourists in November?
The context around the proposal was the following:
This is a fairly open-ended question on purpose and we want it to be that way to let people express their thoughts and opinions about the proposal. If you are not familiar with the proposal, you can read more about it by clicking here: Keep in mind it could change and is not "set in stone", like many things in Thailand.
Here is what you, our readers, had to say as our editors selected some of the most diverse responses to highlight different points of view. We had hundreds of comments on this topic, one of our most popular recently. Obviously, we can't post everyone's opinion here so selected a variety of the most diverse opinions. As always, the opinions and statements below are the reader's own and may not reflect those of TPN media. There have been minor edits for spelling and grammar only:
-=–=-=-=-=-=-
Ian B-I think schools are more of a priority…. look after your own first (We had multiple comments stating that schools should be the priority before tourism-Editor)
-=-===-=-=-=
Martin P-What is the purpose? Pattaya is known worldwide for its nightlife. If they keep that close I don't see many people are coming. Look at the number of tourists that went to Phuket or Koh Samui.
=-=-=-=-=-=-=-
James B-It would be nice if it(bars and nightlife) were just opened for the people who live here. If it takes tourists to open up our own city that we can't yet enjoy, then by all means bring them
-=-=-=-===-=-
John B-Happy for the poor people that need business although I will not be a test subject in an experiment and I have zero faith in the Thai Gov. I shall just sit and watch with a keen eye hoping my fears aren't true, Drop C.o.E. silly insurance and restore tourist visa and 30-day visa Exempt all though keep it at 45 and in December or January Pattaya will flourish if they don't follow the British narrative of dictating policy on case numbers
-=-=-=-==-=-
George S-Too little, too late. The decline in Covid cases was and still is entirely predictable. Why wait for any more. Announce full opening now for Nov 1st and let businesses, airlines, hotels, etc get prepared. And get things open locally right away.
-=-=-=-=-=-=-
Georgia L-open everything (using masks and all of course). Every Government which did/does not help the people, can not ban the people from working. People will die from hunger before they do from covid. People have families to feed.
-=-=-=-=-=–=
Dr. N-It is fantastic. They should leave anything involving the demon of bars, nightlife, and entertainment shut forever. It is sinful and draws poor-quality tourism and tourists. Leave it shut, train the public for other occupations and roles, and shut down the sex and alcohol industry forever, focusing on positive, good, wholesome people who come for beaches, temples, and family-friendly attractions.
-=-=-==-=-=-=
Andrew W-It's a small step in the right direction. Not many will use it whilst Thailand still has so many restrictions though. Mandatory masks everywhere outside, no chance of a thirst-quenching beer in a beach bar or with a meal, expensive extra Insurance, expensive PCR tests, (probably) expensive registered hotels. Not really a holiday location yet, but good for those that need to get back to their Thai partners/families.
-=-=-=-=-=-=-=-
Matt M-Its an insult to those who have invested in properties there.
-=-=-=-=-=-==-=
Guy H-Bad idea! Way too early! Need at least 70% vaccination rate.
-=-=-=-=-=-=-=-=
Mike S-
The best you can say is restrictions and requirements change almost every two weeks. It's a ghost town now without any detailed information as to when alcohol, bars, and nightlife will return.
If you test positive for Covid, then 14 days of quarantine is required. This alone could have a huge impact on your return journey.
Until all restrictions are lifted, including a curfew and open borders, I would suggest making travel plans closer to your home Country for a minimum of 1 year.
-=-=-=-=—=-=-=-
Fraser H-And they come for what no bars or nightlife curfew 10 pm no alcohol Thai government and CCSA, not a clue !!! (We had dozens of comments and letters complaining specifically about the nightlife, bars, and entertainment potentially staying closed, which seems to be an important factor for many readers-Editor)
–=-=-=-=-=-=-=-
John H-
I think it's a good step forward.
But I think it will have limited success.
1: If you are tested positive 14 days in the hospital
2: Bars and alcohol sale is banned
3: Curfew from 22 pm to 4 am
I believe if you removed those 3 things many people would come.
I think many people can live with COE, 2 tests, and 7 days in a SHA+ hotel.
The next thing they should look at removing is COE and lowering the test to 1.
But bars and alcohol will be a big thing if these are back I believe 3 to 4 times more people will fly in.
Personally, I will be flying in if bars open as I refuse to come and sit in my hotel and not being able to go out because everything is closed.
-==-=-=-=-=—=-=-=-
Richard J-It's just more nonsense no one pays good money to go on holiday to be restricted and have their nose holes prodded … Try again
-=-=-=-=-=-=—=-=–=-
Steve S-Pointless with no bars open and no nightlife (which is what Pattaya is famed for) who will come just get the whole thing sorted and ready to fully open. Then engage us about it…. a waste of time just now…
-=-=-==-=-=-=-=
Stephen S-So, I can go anywhere within Pattaya and Jomtien but have to book a SHA+ hotel for 7 nights and get two tests. Would make more sense for those who have homes in Pattaya, to just have to check-in for the tests. Do I need to actually sleep at the SHA+ hotel or can I just pay for it and sleep at my own condo?
=-=-=-=-=-=-=-=–
Mike B-
I think any restrictions or requirements for testing or specific hotel stays will limit the success of reopening significantly. Add on the policy to "imprison" those who test positive or are deemed contacts of those that do, and that will kill the program. Another obstacle is not opening fully but continuing to think tourists don't want bars and nightlife when they are on holiday!
Until the government accepts vaccinated foreign visitors are not a risk and let them in freely, they should abandon any half-cocked attempts to open. They are not learning from the Phuket experiment where it is clear foreign tourists are not a risk, it is the local population that is.
-=-=-=-=-=-=-=-=-=
Jamie-Hi Adam/TPN team,
I would normally travel to Thailand twice a year for 2 to 3 weeks.  I have now not been for a couple of years.
I would usually stay a few days in Bangkok and then mainly Pattaya.  I like to do a bit of sightseeing but to be honest, mainly I like the beer bars, playing pool and eating/drinking.
I was booked to fly in October for 3 weeks, but as I am from the UK and Thailand is still on the red list I was thinking of moving the booking to November but I have reluctantly moved it to January instead.  The main reason being that it is hard to know exactly what will be open in terms of bars or restaurants serving alcohol etc.  I understand that Thailand does not have as many people vaccinated as the UK yet, but there is something else, it is almost a feeling that Thailand is not ready to open up yet.  It feels like it has not yet reached the attitude that the UK did that covid is going to be around for years/decades and you just have to live with it.  Take Germany for example, from the 11th of October they will no longer even be doing free covid testing.
Right now Thailand still feels too reactive, as in I could see the bars opening on the 1st of November, there is a mini spike in infections and them closed again 1 week later.  I might be wrong but that is how it feels right now, that might change.
The CoE, having to stay in a certain kind of hotel, the tests, etc are all not ideal but that was not what put me off, it was simply the uncertainty of what will actually be open and what the restrictions may or may not change to.
-=-=-=-=-=-==-=-=-
That is all for this week, as usual, we will have another Reader Talkback question early this week. Thank you as always for your insight, it helps us communicate with local authorities and create editorials and opinions.