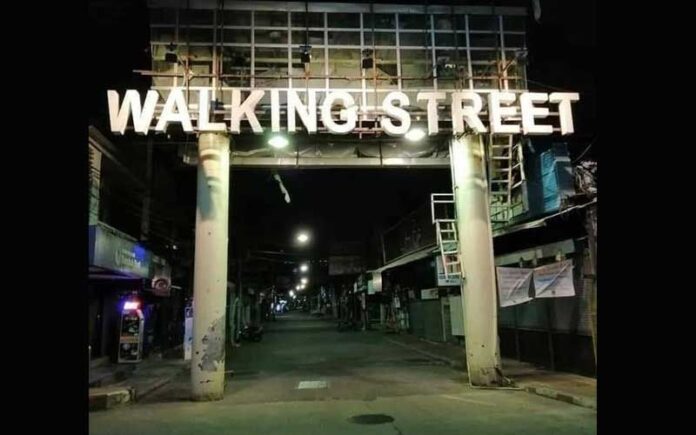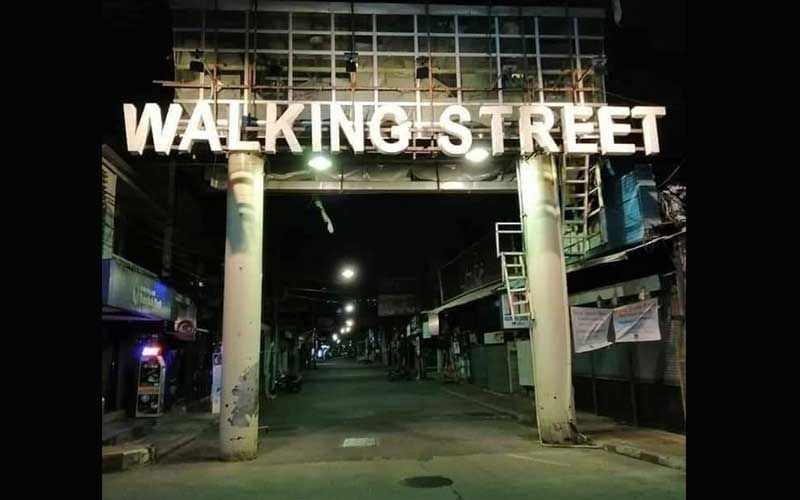 We recently got an interesting mail/proposal from a bar owner in the Walking Street area who has been touching base with other owners and managers to propose to the city and provincial leaders a "Nightlife Sandbox" for the Pattaya area when/if the area is allowed to reopen to foreign vaccinated tourists.
The owner doesn't want self-attention, so we have left out their name and bar name so that people can focus on the idea overall. The thought process is if the idea is successful, it could be rolled out in other streets and locations in the city as well. The proposal is geared at being brought to area leaders who then could possibly propose the idea to decision-makers at the Center for Covid-19 Situation Administration, or CCSA, in Bangkok.
We wanted to present the idea on the news so more people could see it and give their thoughts and input. Nightlife has currently been shuttered since April 10th and there is no sign of it reopening anytime soon. Additionally, nearly every entertainment owner TPN media has spoken to claims to have had no (or very little) financial aid from the government for the extensive closures on their livelihoods. However, with recent signs that a "reopening" of Pattaya may go ahead without nightlife due to concerns of how to safely open it, business owners want the opportunity to present ideas to those in charge.
First, the proposal from the Thai Government on possibly (it's far from finalized) reopening Pattaya to vaccinated foreign tourists as early as October.
Second, the article about the possibility of opening Pattaya without its world-famous nightlife, entertainment, live music, and alcohol-related attractions.
Here is the idea from a Walking Street business owner. TPN media wants to stress the opinions and ideas are the authors own and not those of TPN.:
Idea: "Pattaya Nightlife Sandbox"
Lockdown ALL entry points on Walking street: the Northside, soi 15, soi 16, side alleys, and the Southside by Volunteers, police, and tourist police.
Who can enter the restricted Nightlife Sandbox?
1. Staff with 1 or 2 vaccines or recovered from covid with proof
2. Customers with 2 vaccines or recovered of covid with proof
3. Food sellers can enter with 1 or 2 vaccines or recovered from covid.
EVERYONE gets checked: staff, customers, and food sellers on QR code, Mor Prom app, and temperature, etc. This way EVERYONE on Walking Street is checked and safe. All of those entering the sandbox will be checked with the assistance of those manning the Sandbox area so that individual businesses can't break the rules and it allows everyone to be on the same exact page.
Venues can check the QR code of customers for a second time to be sure, as well as to narrow down any possible places where infections take place. It would be the first Nightlife Sandbox of its kind which will attract tourists, revenue, and positive media coverage. The goal would be to allow tourists to enjoy themselves while giving a window for business owners to be able to reopen for the first time in six months. Done the right way, there is no reason the nightlife industry should not be able to open similar to other large industries with many people like factories, malls, or hotels.
Domestic and international tourists expect the biggest attractions in Pattaya; as well as Walking Street; to be open and safe for a good night out. Having the nightlife industry running to complement the daytime attractions and tourist spots will truly help Pattaya bounce back quicker. The idea could also easily be implemented in other areas, like LK Metro, Soi 6, Tree Town and surrounding streets, Soi Boomerang, etc.
Let us unite as business owners and show the government we are willing to find a solution within their rules and laws. The current solution of "stay closed indefinitely" is not a long-term solution and has only put many people into deep personal and financial hardship.
"To open up Pattaya with NO nightlife is like bringing back to life a body with NO heart!"
Pattaya Nightlife Sandbox: safety first & good times guaranteed!