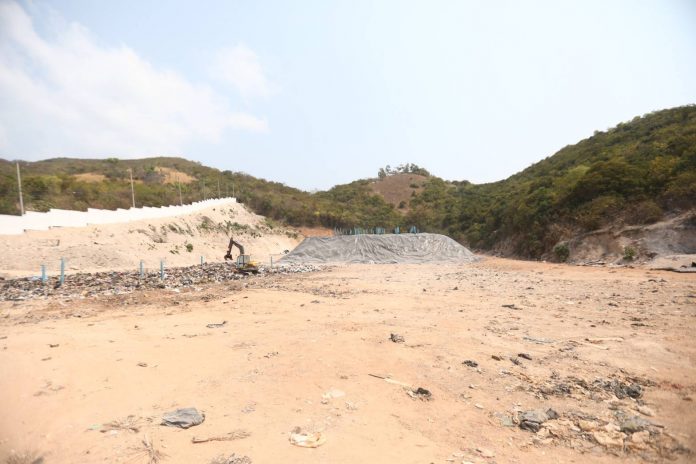 Thailand-
The following is a new feature, only started two weeks prior, that will join our other recurring weekly features like Reader Talkback, Editorials, A look at the week ahead in news, and recaps of top national and local stories.
This new section takes a look back at news from the same period last year (and sometimes different time windows, such as six months or three months) to see how things have changed, following up on the progression of stories, as well as look at potentially broken promises or things that didn't take place.
As we publish dozens of stories a week this is a quick way for people to take a look at what the biggest stories were a year ago, as chosen by our editorial team, and how they impact us today and relate to current news. They are in no particular order of importance.
1. Air pollution chokes Pattaya, Bangkok, and other areas with Governor's vowing to stop burning of brush fires
We know how this one worked out a year later, yes? (For those not here, air pollution has still been a major issue in Pattaya and Bangkok for several weeks and we have written several stories on this.)
As air pollution chokes Bangkok and surrounding areas, including Pattaya, Prachinburi Governor vows to extinguish bush fire contributing to problem
2. Koh Larn garbage pit nearly eliminated, incinerator in the plan
A year later, the pit is still basically empty and the waste management program has drastically improved on the island. However, with an estimated 99% reduction in foreign tourists and the 10,000 foreigners who used to visit the island daily due to Covid-19, this isn't entirely surprising either. The plan for the incinerator is still in the works, according to Pattaya City officials. It is unclear exactly when it will take place.
Koh Larn garbage pit in Pattaya nearly completely eliminated, incinerator likely coming as permanent solution
3. Cobra Gold officially opens for 2020
This year, the annual military exercise that sees thousands of military from around the world visit the Pattaya area has been postponed until later in the year due to Covid-19.
Cobra Gold 2020 officially opens with ceremonies and exercises
4. Tourism Authority cuts outlook from 40 million tourists to 33 million for 2020 due to Covid-19
By the end of the year, only a bit over 6 million tourists, nearly all between January and March, would have visited Thailand as the ramifications of Covid-19 and border closures increased.
Tourism Authority of Thailand cuts 2020 tourist arrival outlook to 33 million, down from almost 40 million in 2019
5. Events continue to be canceled due to Covid-19
Although some events did take place right up until government-mandated closures and shutdowns in the middle of March like Burapha Bike Week, the annual LBGT parade, and a few others, this was another warning sign that the situation around Covid-19 was getting more serious.
Event cancellations at nearly 90 percent for first quarter says Thai Event Management Association
We hope you enjoy this look back, and that it helps you see where we have come from and where we are going.