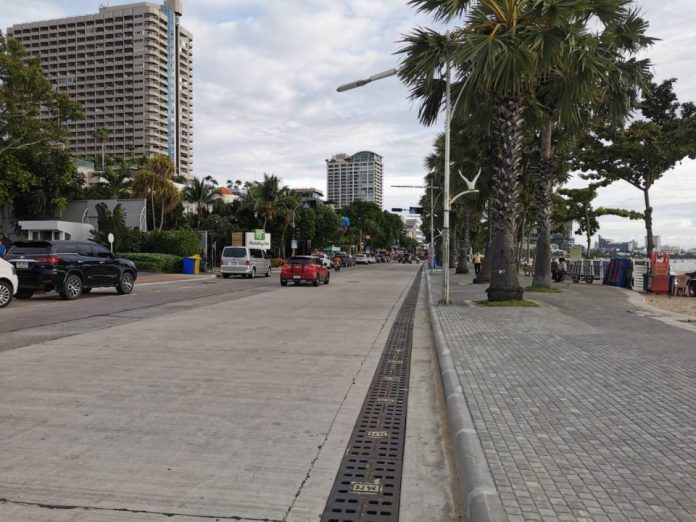 The following is a weekly feature, published once a week, that highlights the top five LOCAL stories in Pattaya as chosen by our editorial team for the prior week. The stories are in no particular order and are chosen based on what we feel are the five most important stories for local readers. We publish on an average day over fifteen articles so once a week we go through dozens of weekly content pieces to find what YOU should know each week. We also publish a top five National list every Monday night/Tuesday morning.
The following is for the week of September 27 to October 3rd in no particular order of importance.
1. Pattaya to hold Beach Road food festival in mid November
On November 19 to the 22 is a four day long holiday weekend and Pattaya is hoping to take advantage of increased traffic by having a food festival on Beach Road. The festival will stretch from the Soi six area to about Central Festival and will feature dozens of tents and special food vendors.
Pattaya to hold Beach Road Food Festival on long holiday weekend November 19-22
2. Pattaya City leaders hold meeting on quarantine centers for foreigners in Pattaya
As discussion continues around items like "Special tourist visas" and Thai Government officials continue to debate and brainstorm ways to bring back tourists, Pattaya officials held their own meetings last week discussing alternative state quarantine for foreigners. The first hotel that is likely to do so in the area will be the Avani.
Pattaya City holds meeting on foreigner quarantine centers for upcoming Special Tourist Visa, reassures residents every precaution is being taken
3.  Pattaya city urging for legal action and the demolishment of the Waterfront Condo on Bali Hai Pier
The half-complete Waterfront condo has been a sore issue for Pattaya for many, many years and Pattaya City leaders have had enough and want it torn down. However, many legal obstacles, despite a demolition order from the Pattaya Court system, remain.
Pattaya City Council urges for legal action, demolishment, against controversial abandoned Waterfront condominium at Bali Hai Pier
4.  Pattaya City set to begin 160 million baht beach improvements
Pattaya City, after expanding the beach the prior year and focusing on drainage work last year is now focused on major overall beach improvements. Take a look at what they are talking about below.
Beach renovation underway for 'NEO Pattaya, 160 million baht beach renovation starting this month
5.  Pattaya City planning to add a third lane to Beach Road
As part of the prior beach improvements, the biggest  would be a third lane for both traffic and parking as needed. Read more below!
Pattaya City planning to add another traffic/parking lane to Beach Road as part of 170 million baht beach remodel
That is all for this week, thank you for reading The Pattaya News!