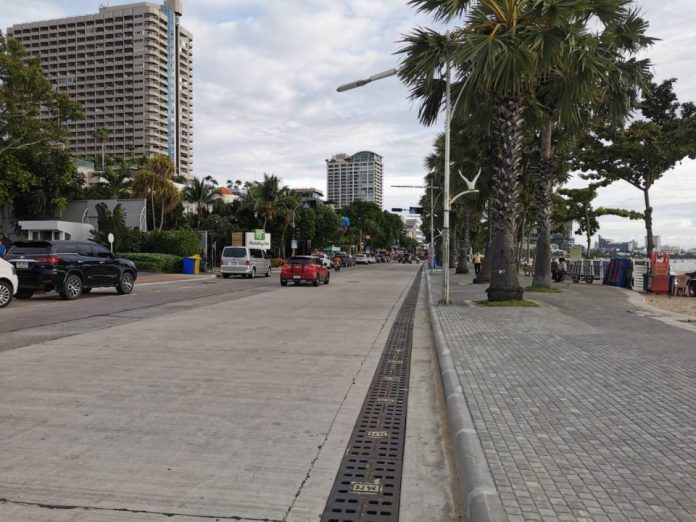 Pattaya-
According to Pattaya Mayor Sonthaya Khunpluem part of the plan for the remodeling of Beach Road is to add another lane of traffic to the beach which can also be used for parking at times.
The Pattaya News has covered the planned Beach Road remodel for some time, however, the proposal to add another traffic lane is new. Parking, however, has been requested for some time for the Pattaya Beach area. This area could also allow food vendors to support beach visitors.
Other details for the Beach Road remodel include three toilet areas on North, Central and South Pattaya Road intersections.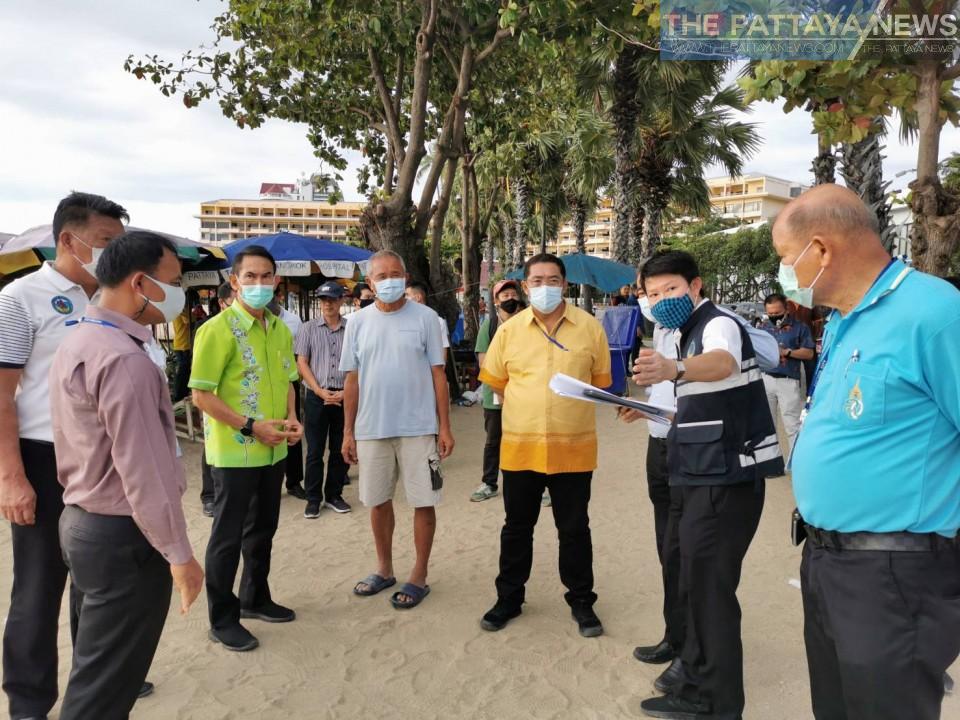 A complete remodel and change of the beach walkway will take place as part of the proposed extra traffic lane. The new walkway will include benches, rest areas, exercise areas, over a thousand new trees to provide shady areas and more. A playground and study area pavilion has also been proposed. Disabled parking, toilets and access will also be installed.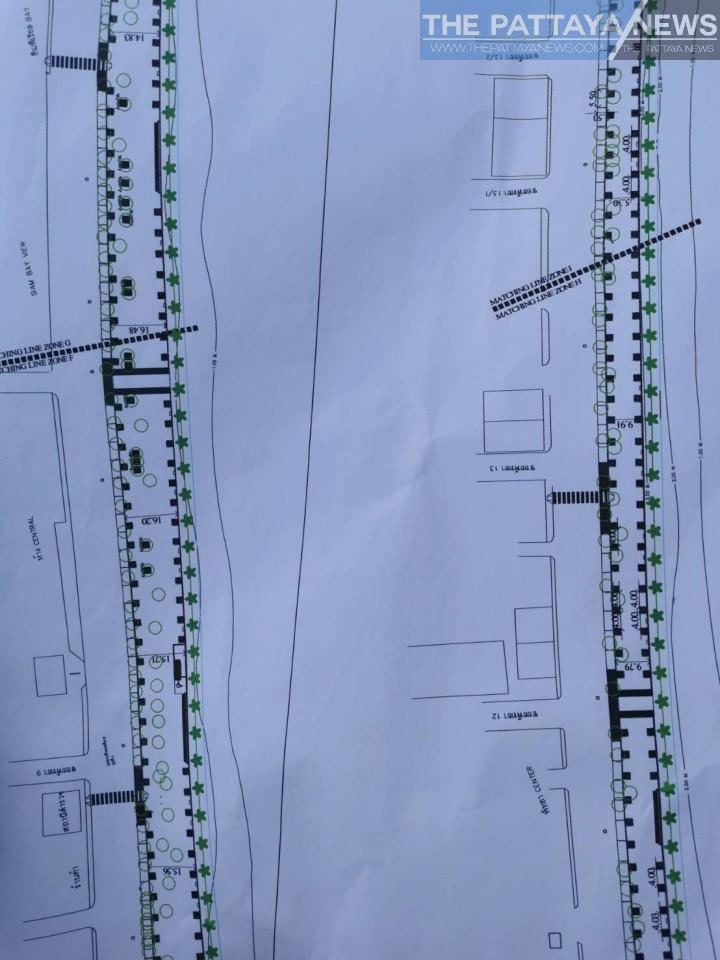 Additionally, significantly more lighting is planned to be installed as well as regular security patrols in the area.
The exact details of the project are still being fleshed out but the budget has already been set aside. The first steps of the project are expected to start this month. This comes following over a year of construction for drainage issues and is likely to bring more traffic issues and construction.