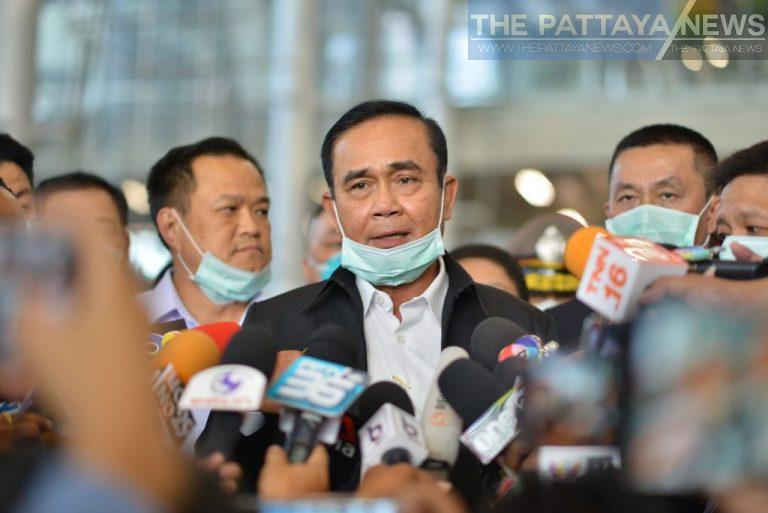 Bangkok-
Monday, June 29, 2020, is set to be a major day for the Center for Covid-19 Situation Administration (CCSA) as they will be holding a significant series of meetings led by Thai Prime Minister Prayut Chan O'Cha that are set to decide several major and pressing issues of importance to Thailand as well as foreigners attempting to come to the country.
The major issues being discussed and expected to have some sort of resolution on:
-An official decision on "Phase Five" relief measures and an official date of relaxation. This includes venues such as bars, pubs, nightclubs, karaokes, live music venues and others that have been closed since March 18, 2020, due to Covid-19 protective measures.  The CCSA has previously stated that they are aiming to start Phase Five on Wednesday, July First, 2020 with a list of proposed rules and regulations that were gone over at a press conference earlier this week.  However, this meeting will make final decisions on both going ahead with this phase and the final set of "rules" for nightlife related venues. Schools are also a major part of Phase Five relief and have already been scheduled to start classes from next week, while nightlife owners have been cautioned to prepare measures but wait for final orders.
-A decision will be made on potentially allowing children who live on the borders, such as Laos, Myanmar and Cambodia and generally attend Thai Schools on if they will be allowed to attend for the new school semester.
-It is "possible" a final decision will be made between the Thai Government and the Civil Airline Authority of Thailand on if the current ban on inbound international travel will be lifted. This includes allowing a very limited number of foreigners in the country. IT IS VERY IMPORTANT TO NOTE THAT EVEN IF THIS IS LIFTED IT DOES NOT MEAN ANYONE CAN RETURN TO THE COUNTRY. Even if lifted, those coming to the country will be severely restricted based on their status and will need to register and get permission from their nearest Thai Embassy first. Work Permits, some medical related issues, diplomats and a limited number of those with Thai dependents who are considered on a case by case basis will be the first to return, the Thai Government said last week. There is no general opening for tourists. The Pattaya News cannot stress enough that even though airlines are selling tickets, you will not be let into the country without the proper paperwork from your nearest Embassy. 
-The CCSA is expected to deliberate over the recommendation from the National Security Council that the Emergency Decree be extended for an additional month. If this is approved, it will still need approval from the Thai Cabinet, who is scheduled to meet on Tuesday, June 30th.
-Travel Bubble discussion has been suspended until August and further review of the situation worldwide and other countries.
-Discussions will take place between the CCSA and relevant agencies over easing social distance measures at some venues, especially transportation. Phase Five, if finalized, is expected to see a significant rise in people using public transportation and as a result proposals to ease social distancing on buses and trains are likely to be approved.
The Pattaya News will update the results on these and any other relevant issues on Monday after the scheduled daily press conference at 11:30 AM.