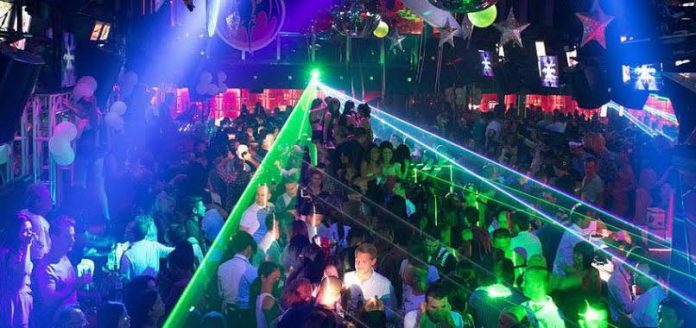 Bangkok-
The Center for Covid-19 Situation Administration Spokesperson, or CCSA, Dr. Taweesin Visanuyothin, announced this morning that Phase 5 of the re-opening of venues closed for Covid-19 related measures was planned to be officially launched on July 1, 2020.
This would include bars, entertainment venues, soapies, internet cafes, nightclubs, pubs, karaokes, sports bars, lounges, live music venues and similar establishments.
Dr. Taweesin also went over the rules and procedures that had been discussed at a meeting of the CCSA this morning. The meeting had originally been scheduled for Friday, but took place earlier.
The rules, he cautioned, were not one hundred percent final as there were still additional meetings on Friday and Monday, the 29, planned, but presented extensive slides and material over the rules which had changed and been slightly loosened from original proposed rules.
The Pattaya News notes that the Phase Five relief is not official until approved by the Prime Minister and in the Royal Gazette. Additionally, it is possible that individual Provincial Governor's may decide to strengthen the rules or prevent the opening of entertainment establishments at their discretion. Dr. Taweesin stated that another major "final" meeting was scheduled for Monday, the 29th.
The venues that will be opened in Phase Five will be:
-All Government institutions can return to full activity and services.
-No mandated closure time for malls, will be up to mall management
-Nightlife, like Pubs, Bars, Karaokes can resume with the following rules:
-Must have a music license and alcohol license as well as a business license
-Must follow the legal alcohol sales hours of 11:00 AM- 2:00 PM and 5:00 PM to Midnight. It is unclear if areas with special entertainment licenses or administrative zones like Pattaya will be allowed to stay open later at this time.
-Everyone must be at least one meter apart.
-Tables must be at least two meters apart or have a partition between tables if less then 2 meters
-Limit of five people per group, should not mingle with other groups
-Must use Thai Chana app to track entering and leaving premises
-Must have a high quality ventilation system
-Regular cleaning/disinfecting of tables and bathrooms must take place
-Must check the id of those coming to the shop and ensure they are of legal age
-Cannot bring your own alcohol
-No beer jugs, towers, bottles (This refers to buying a full bottle of booze, not having a bottle of beer. )
-Dancing, singing is OK at your own table with your own group, no dance floors
-No Beer Cheer girls or promotional activities to sell alcohol
-CCTV must be working and be able to be reviewed for at least one month.
-There is no rule against buying drinks for staff  but must be at least one meter away from that person.
-There is no apparent ban on pool, darts, etc and was not spoken about at the conference today.
-Regular hygiene measures, like hand sanitizer and temperature checks should also take place. Masks are required for all staff, but not for customers since they will be drinking, eating.
These rules are subject to change.
Internet Cafes and Soapies are also allowed to open.
Soapie staff may be required on a regular basis to take a Covid-19 test.  Masks must be worn at all times except in the shower/bath.
This is a developing story.