Pattaya —
A mysterious foreigner was found lost at sea in Pattaya yesterday morning and was safely rescued by a ferry. However, upon the vessel's arrival at the dock, the man vanished among other passengers, leaving the boat captain baffled.
Update November 20th, 7:00 P.M: A passenger on board the ferry who filmed a TikTok video about the incident, Asadakorn "Copy" Bangsi has given an update to the associated Thai press, stating the man was Russian and had decided to swim from Pratumnak to Koh Larn just because "he felt like it" and was a strong swimmer but accepted the help from the ferry after getting tired. The man left the ferry with the passengers ,which confused the captain and is why the boat crew thought he vanished, but was safe and well and was helped to get a speedboat to his final destination.
The incident came to light when a 20-second video was shared on social media on November 19th. The footage, which garnered tremendous attention from social media users, depicted a foreign man, approximately 30-years-old, floating in the middle of the rough sea in Pattaya Bay.
He was wearing only a black shirt and black swim trunks. The video was captured by a passenger on a ferry bound for Koh Larn that fortuitously came across the adrift foreign man. Reports indicated that he was found over 2 nautical miles away from the Pattaya shore, amid strong winds and high waves.
The captain of the S.Phuang Phayom 6 ferry, Mr. Nit Thongdee, 50, later revealed to The Pattaya News that he decided to halt the ferry and threw a lifebuoy to rescue the man. Initially, he thought it was a corpse, only to realize as the boat approached closer that it was actually a foreigner, waving his hands for help but overall being calm despite the precarious situation.
After successfully aiding the individual, the captain continued the journey to Na Baan Pier on Koh Larn. However, upon arrival at the island, the foreigner just disembarked and disappeared along with other travelers, without Mr. Nit having the opportunity to ask about how he ended up stranded in the middle of the sea and if he needed any medical support.
The man did not reveal his name, nationality, or how he came to be floating in the middle of Pattaya Bay to anyone else on the ferry either.
Nevertheless, the ferry captain complimented the mysterious man for being strong and able to endure such rough waters.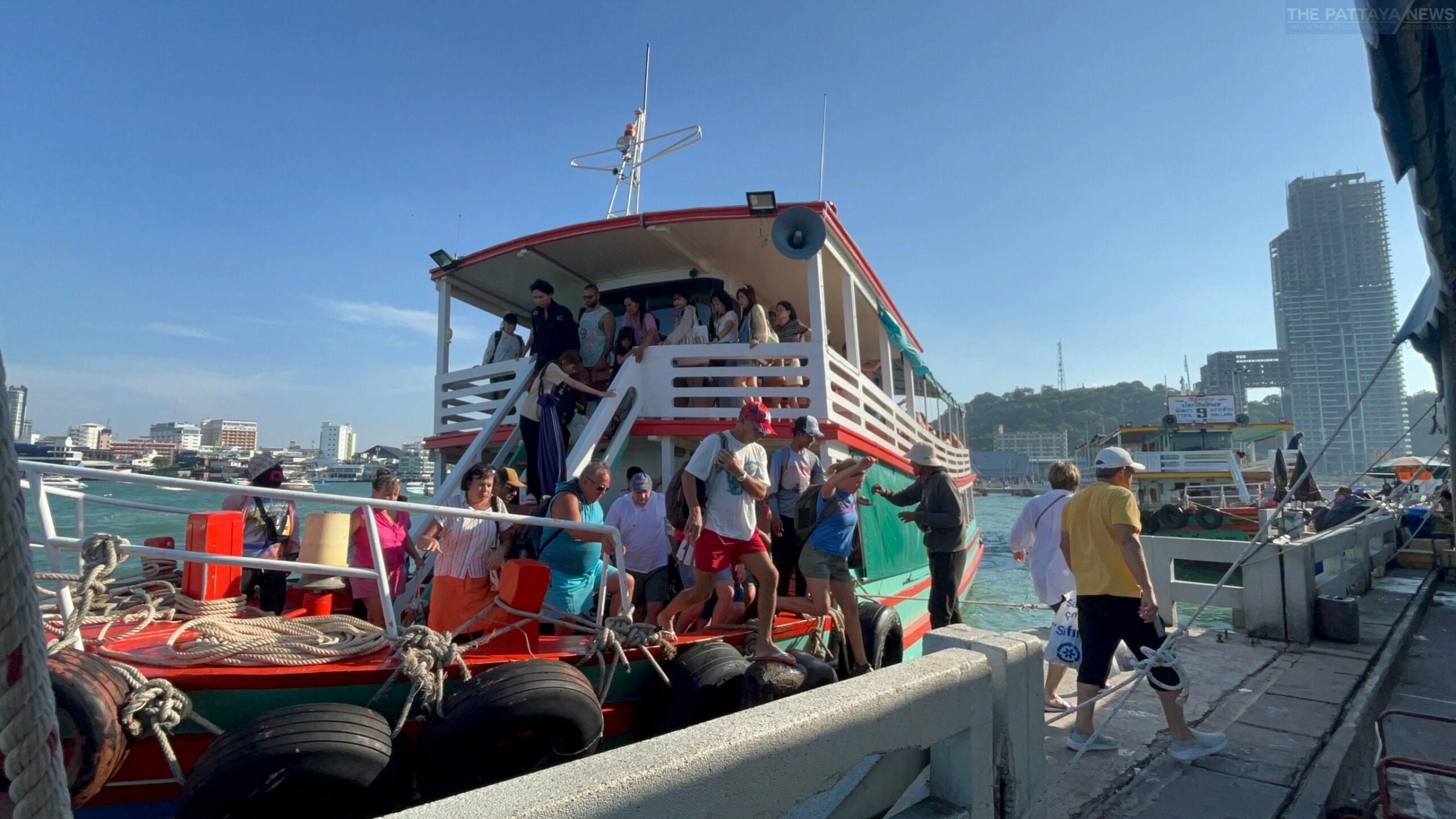 -=-=-=-=-=-=-=–=-=-=-=-=-=-=-=
Help support The Pattaya News in 2023!
Need medical or travel insurance for your trip to Thailand? We can help!