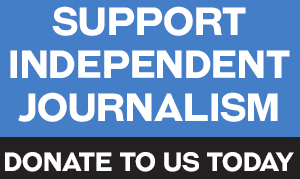 Dear Readers,
We here at The Pattaya News are a true local and regional news provider for the Pattaya, Chonburi, and Eastern region of Thailand. Like many of our readers, we actually live and work in the local area and are not a large overseas company or news aggregation service.
We have direct bank transfers available by emailing us at
We employ multiple local Thai citizens, who live and work in Pattaya and Chonburi, both freelance and full-time, to assist us in getting YOU the local news that you care about in a timely and factual manner. We have our own video production team, translators, fact-checkers, interviewers, reporters, editors, and photographers who all work together to bring you outstanding and correct Pattaya and Thailand news.
You can learn more about us overall here
We provide all of our content for free, with no subscriptions or paywalls. We don't aggregate or copy/paste other source content and all of our material is either self-written or approved press releases.
We take the time to research and determine if the news you are reading is correct and have a team of fact-checkers to do so. During these interesting times we live in, it is important to remember however that providing quality journalism isn't cheap and we survive off of advertisers and the generous support of our readers.
We don't require you to give us anything, however, if you have enjoyed any of our material or it has helped you in daily life, we invite you to donate to our independent journalism through one of the following links below and help support our operating costs and staff. We truly thank each and every one of our readers for your support.
Even a very small donation goes a very long way. If the link doesn't work for you or you wish to donate a different way, please e-mail us at: Editor@ThePattayanews.com or message us on Facebook.
You can also support us directly through our Facebook member group and get special benefits like a private forum, a special badge, and more. Click right here to see those details!
We also have a Youtube members program and this is another way to support us. You can click here to learn more.
Or, you can send a donation to us privately, we have direct bank transfers available by emailing us at Pattayanewseditor@gmail.com
The Pattaya News Team