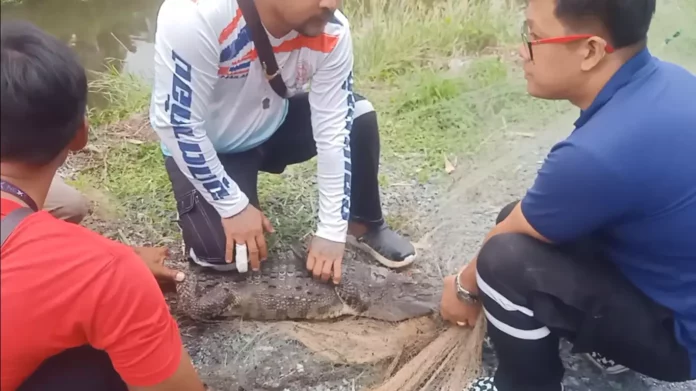 National —
Nakhon Pathom locals witnessed a large crocodile near the "Kamnan Nok" residence where no crocodile farm is in the area.
On September 30th, 2023, Mr. Athit Phummuang, a volunteer from a local animal and reptile charity foundation, received a report from a former village headman, Takong Subdistrict, Mueang District, Nakhon Pathom Province, that locals witnessed a 2-meter-long crocodile in an irrigation canal nearby the somewhat notorious "Kamnan Nok" residence.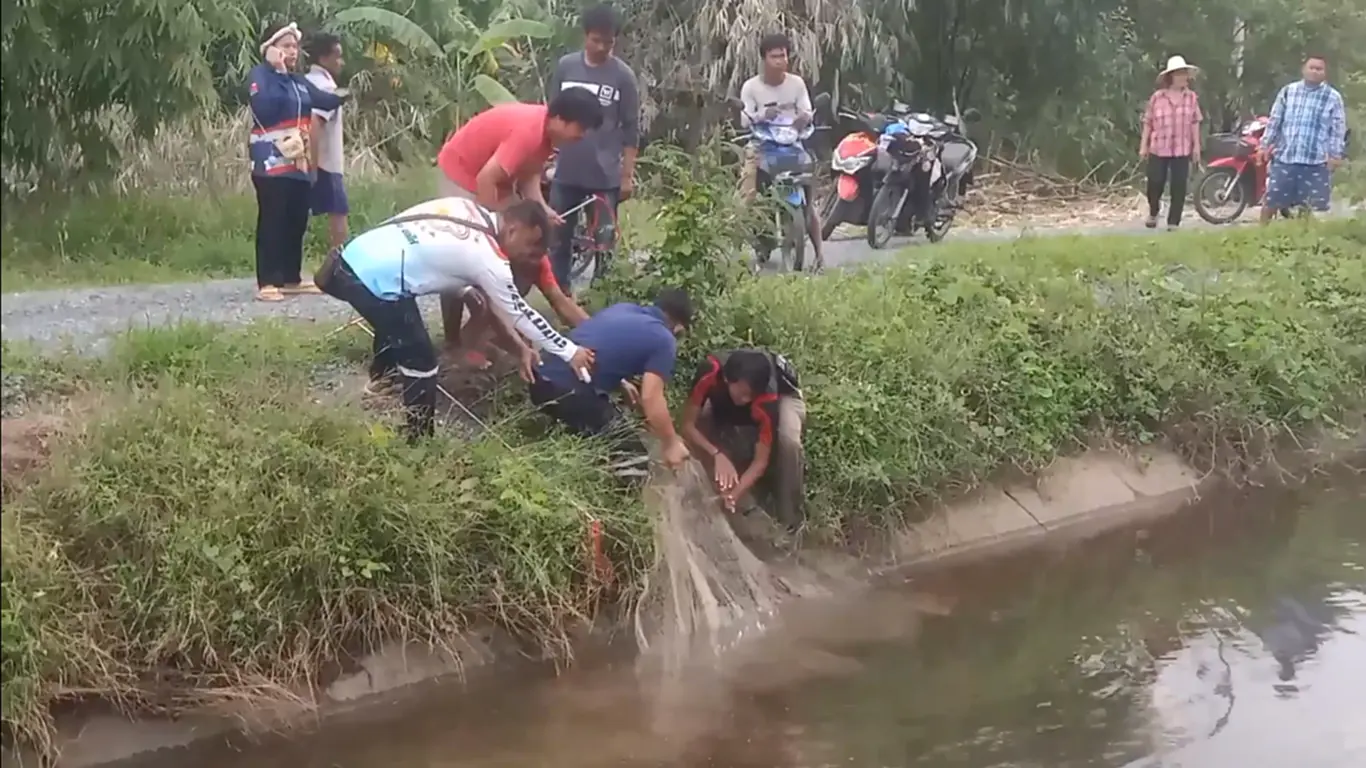 A volunteer team was dispatched to the scene all geared up to catch the crocodile. After observing 30 minutes for the target, the team successfully recovered the crocodile with a fishing net. The croc's estimated weight was 20 kilograms and was almost 2 meters long.
An unidentified local police officer said that in this vicinity, there is no crocodile farm. However, about 1 year ago, one of the locals claimed to witness a crocodile in an irrigation canal.
Consequently, the volunteer team sent a request to the Fisheries Provincial Office to take custody of and safely nurture the crocodile.