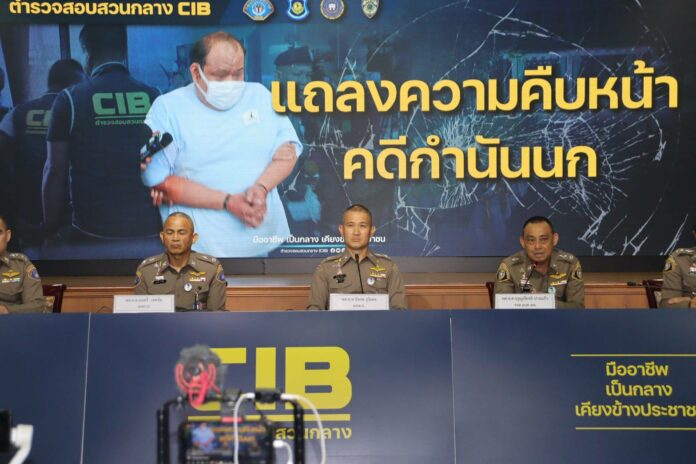 National – On Sep 18th, 2023, Pol. Col. Phakpoom Phisamai, one of the lead investigative team members on the recent "Kamnan Nok" case, posted on social media about the shocking and depressing incident that happened to colleagues. Many officers were affected by social criticism for what happened after the incident.
First, for our readers not entirely familiar with this incident please tap or click here for our prior coverage.
In this case, the tragic incident caused one good officer to be killed, some were wounded, and some were a suspect. He believed that no officer would have expected that the dinner party would abruptly turn into a murder scene.
At the dinner party, many law enforcement officers had mixed reactions to the unprecedented shooting. A group of officers allegedly aided the suspect in fleeing the crime scene, sabotaged the evidence, and
neglected the wounded. Such actions were considered an act of betrayal of what Pol. Col. Phakpoom Phisamai called the esteemed duties of Thai police. Those who neglected their duty must report the facts and reasons behind it. However, police officers who helped the wounded and performed their duty should be commended for being responsible
for their duties.
Pol. Col. Phakpoom always asserted that "To punish perpetrators, irresistible evidence should be used against them, and to prove innocence, justice should be used for them as well."
The investigation should be transparent and honest with professionals operating it, Col. Phakphoom added. He stressed that
transparency in this case is pivotal not only for the deceased officer but also for restoring the faith of citizens in nearly 200,000 police officers around the country.
There has also been recent talk of Thai police reform around Thailand due to the Kamnan Nok incident as we covered in this article.