Pattaya —
A Thai man who is suspected of being a serial dine and dasher hit two local restaurants in Pattaya in September, claiming to be a soldier. He also called strangers to meet him at the restaurant for a fake business meeting and then left them to face the consequences.
A video version of this story can be found here.
The first incident took place at a local eatery named "Yum Workshop" located in Soi Khao Talo, Nongprue sub-district, Banglamung district, Chonburi province. On September 26th at 6:44 PM, an unidentified Thai man walked into the restaurant and claimed to be a soldier from the Naresuan Camp.
He stated that he had arranged to meet friends for a business discussion at the restaurant. He then ordered a variety of dishes and three bottles of beer. After dining alone for almost two hours, three men joined him. However, the restaurant staff noticed, after about half an hour, that the man who had ordered the food had disappeared from the table, leaving only the three men with empty plates.
Feeling suspicious, 41-year-old Ms. Wasna Kosaengrak, who was in charge of the restaurant, approached the three men and asked "Where is your friend?" At this point, three of them innocently responded that they had no prior acquaintance with the man and that the man was actually their supposed customer who earlier in the day said he wanted to buy a curtain from their shop.
The three men explained that the man called in their shop and claimed that he wanted to buy a new curtain for his boss's house. He then arranged to meet at the Yum Workshop restaurant.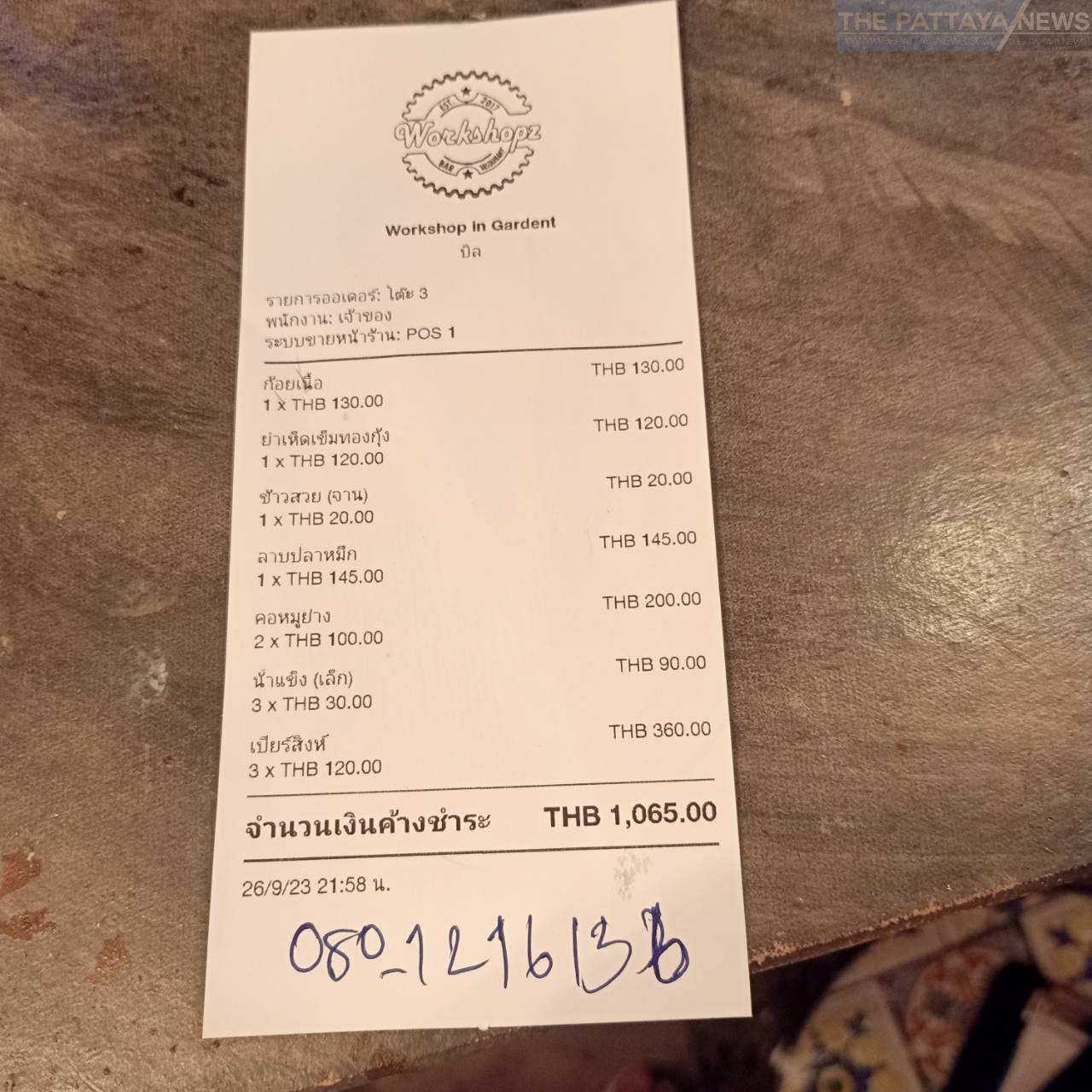 The three men proceeded to the restaurant as per the appointment. While they were engaged in conversation, however, this particular man suddenly stood up and pretended to supposedly talk on the phone with his boss. He then disappeared without returning to the table
Upon reviewing the CCTV footage, it was discovered that this elusive man had left the restaurant on a motorcycle. Consequently, the restaurant incurred a total loss of 1,065 Baht due to this man dining and dashing. The three men, on the other hand, went back to their shop as they were basically not involved.
Ms. Wasna gave a cautionary note to fellow business owners to be cautious of this deceitful customer. However, it is unclear if she will press any charges.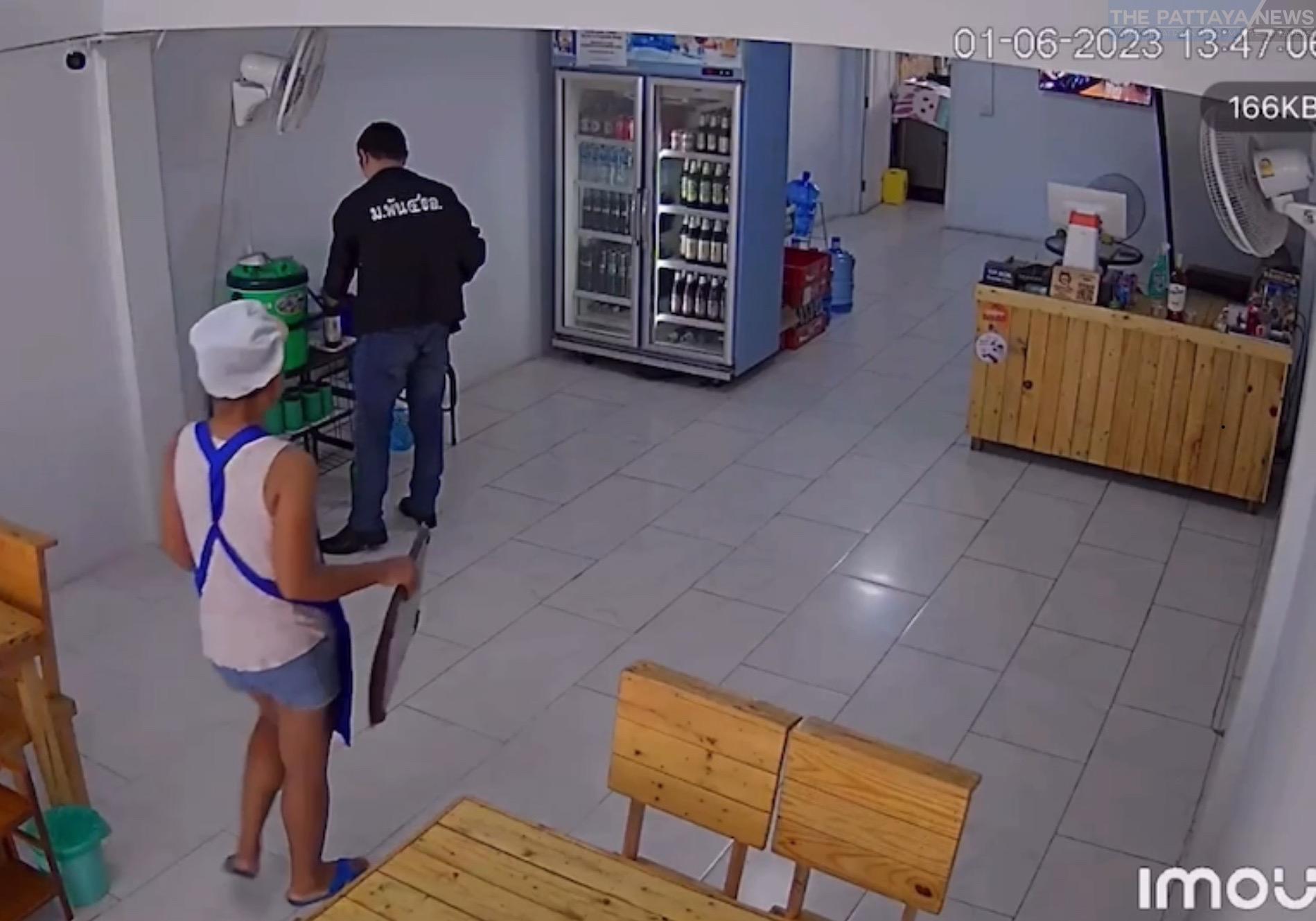 Meanwhile, it is reported that another local eatery in Pattaya also met the same unfortunate fate in early September. The restaurant called "Glin Krok Glin Sak," located on Soi Chaiyaphruek, Nongprue Sub-district, Banglamung district, Chonburi province, posted a warning message on Facebook that they had been tricked by the suspect who bore a resemblance to the aforementioned man.
Ms. Woraporn Michaya, 32, confirmed that it was the same man after viewing a picture from the CCTV footage from the first victimized restaurant. She recalled to The Pattaya News reporters that on September 1st, a man, also claiming to be a soldier from the Naresuan Camp, came to her business and ordered a full table of food along with one bottle of beer.
The man told the restaurant staff that he would wait for his friends who were Korean soldiers. He then dined for nearly two hours, and at one point, lied that he needed to go pick up his friends. The restaurant staff, believing him to be a genuine soldier, allowed him to leave with a promise to return. However, after about 15 minutes passed, the man did not return, leading Ms. Woraporn to realize that she had been deceived.
The total bill for the food and beer the man had consumed was 800 baht. This loss was especially disheartening for Ms. Woraporn because her restaurant was not doing well, she said.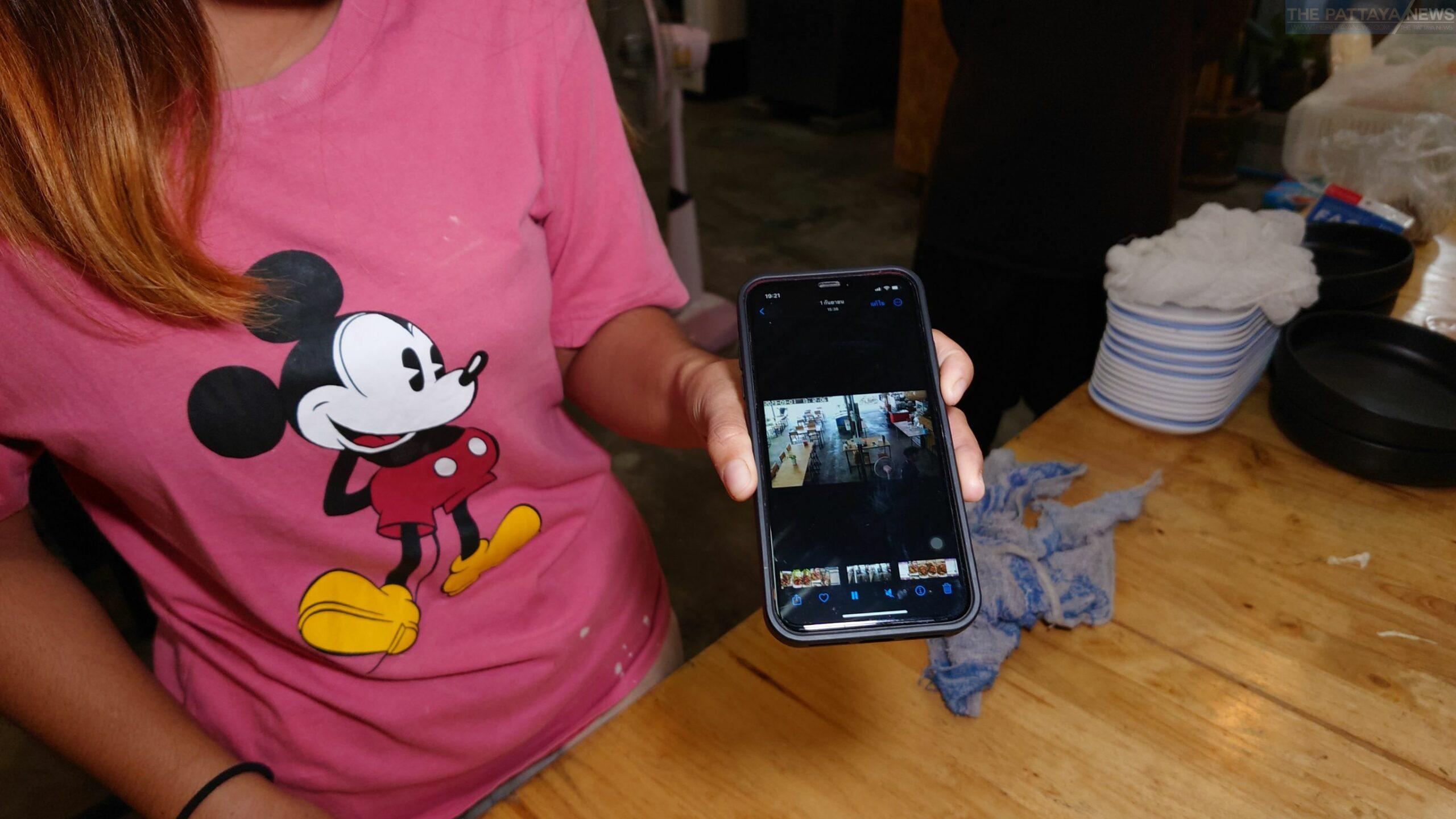 The Pattaya News has decided not to reveal the suspect's face due to the police's ongoing investigation, but Pattaya police have assured that they have the photos of the man and CCTV footage.
Upon further review, it was discovered that this dine-and-dasher had committed several similar crimes in the past. In August 2023, he left a restaurant in Pattaya without paying his 800-baht bill. He employed a decoy tactic by leaving an empty phone case and an empty pack of cigarettes to gain the victim's trust to leave the restaurant.
In another incident several months prior, the man claimed that he worked for a prominent politician in Pattaya and left a 1,000-baht bill unpaid.
-=-=-=-=-=-=-=–=-=-=-=-=-=-=-=
Need legal advice or a lawyer? We can help. Click here.
See more information about listing a property with us by clicking here.