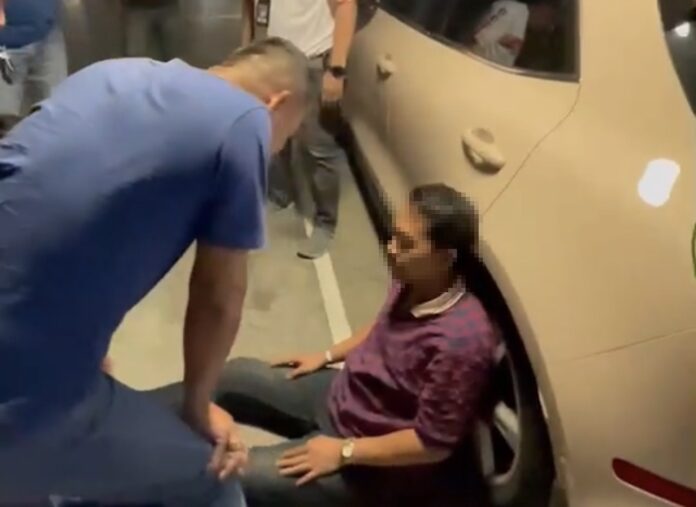 Pattaya —
A thief who smashed the window of a van belonging to two wealthy Chinese businessmen and made off with cash and valuables worth over one million baht was arrested at a Pattaya hotel on Thursday evening, just as he was about to throw a celebration party.
First our previous story:
Two Chinese businessmen fell victim to a car break-in thief in Pattaya, losing over 1 million baht worth of multiple foreign currencies.
Now for our update:
The arrest took place on the evening of September 14th, at a hotel in Jomtien whose name was not disclosed by police.
The Pattaya Police yesterday immediately began hunting down the suspect who had broken into a Volkswagen van of two Chinese businessmen and made away with several belongings including multiple foreign currencies, expensive bags, and important documents.
Upon reviewing CCTV footage, it was found that the culprit was a Thai male wearing a dark cap, black sunglasses, a black jacket, long jeans, and sneakers. He rode a blue Honda Wave motorcycle with a Prachinburi license plate. He fled towards Thep Prasit Road before making a U-turn at Chaiyapruek Road, Jomtien Second Road. During his escape, the perpetrator used his mobile phone to communicate with an unknown person throughout the journey.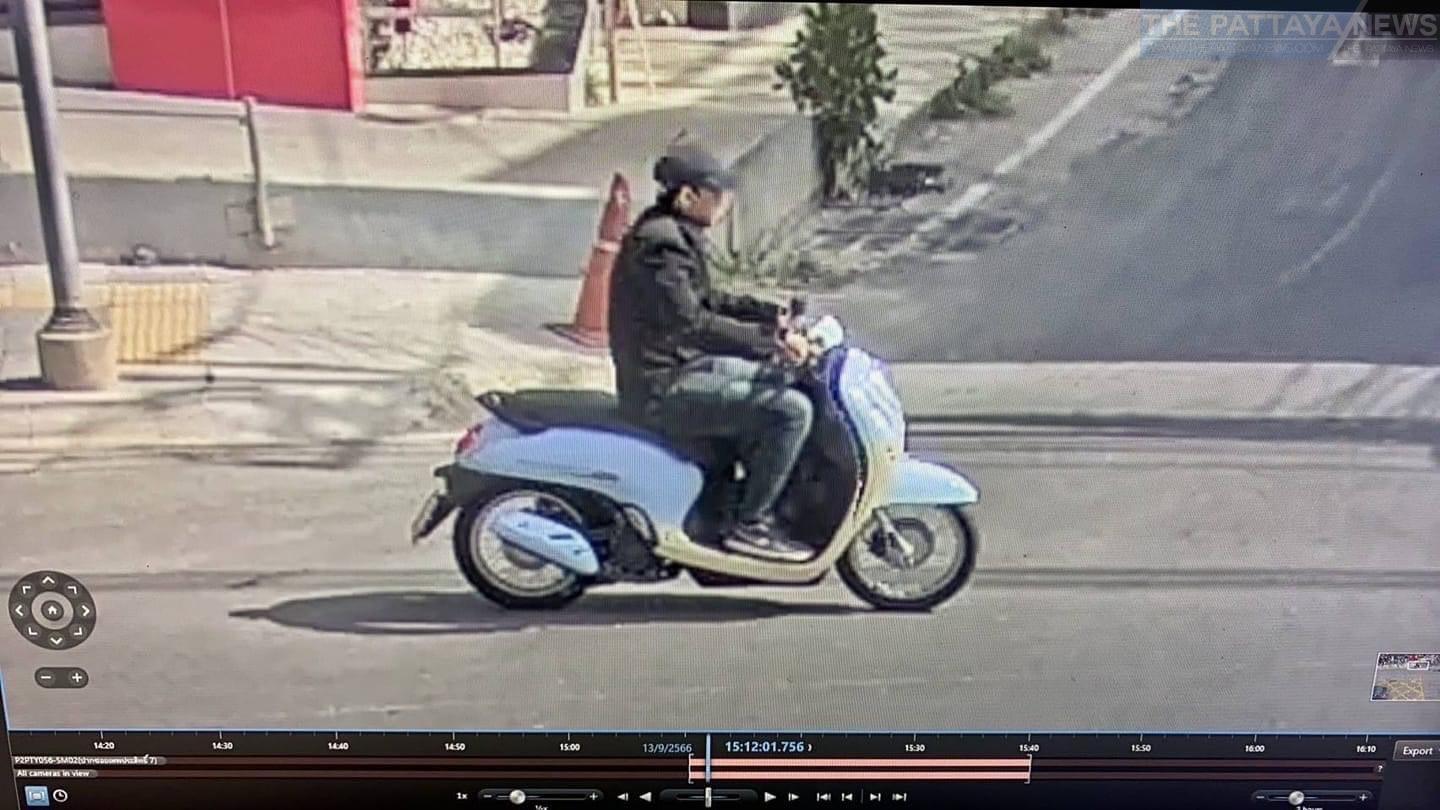 Subsequently, an arrest warrant was issued on Thursday for the suspect identified as 42-year-old Mr. Kongphop Ueanjit. He was wanted on charges of robbery and using a vehicle for the purpose of convenience in the commission of a crime and escape.
On the evening of the same day, Pattaya Police swiftly located Kongphop and arrested him in the parking lot of a luxurious hotel. The well-dressed suspect was conversing with an unidentified Thai woman when the police pounced on him.
It was reported that Kongpop drove a black BMW sedan, in which police found a stash of various foreign currencies, gemstones, two wristwatches, five amulets, and two credit cards belonging to the two Chinese victims.
Regarding the man's flashy BMW, he admitted that he had rented it specifically to commit break-ins. He further confessed that he had also rented a room at the hotel and was planning to throw a party with friends to celebrate the crime he had committed. However, in the end, he was unable to evade the police pursuit.
The police put the suspect in custody and were proceeding with legal action against him.
It was unclear if this was the same man who broke into the car of a Thai shop owner in another incident.
-=-=-=-=-=-=-=–=-=-=-=-=-=-=-=
Follow us on Facebook, Twitter, Google News, Instagram, Tiktok, Youtube, Pinterest, Flipboard, or Tumblr
Join us on LINE for breaking alerts!
Or, join us on Telegram for breaking alerts!