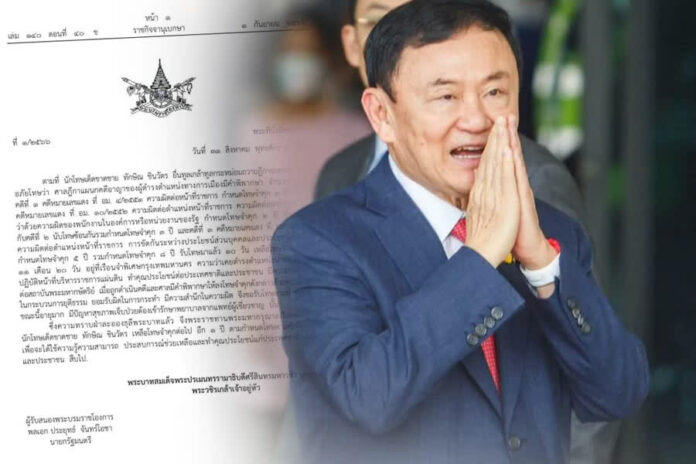 Here is a look at the top NATIONAL Thailand stories, chosen by our Pattaya News/TPN National team, from the last week, Monday, August 28th, 2023, to Sunday, September 3rd, 2023.
They are not in any particular level of importance but are listed in the order of date of publication.
Let's get started and see what the top stories were!
It is expected that more countries, such as India, will be included in the list of visa-exempt countries to further attract visitors to the country.
2. Jailed former Thai Prime Minister Thaksin Shinawatra has formally requested a royal pardon, just over a week after returning to the country after 15 years in self-exile.
The pardon will be granted depending on His Royal Majesty the King's discretion.
His Royal Majesty the King has decided to reduce a jail sentence for former Prime Minister Thaksin Shinawatra from 8 years to 1 year after his application of a royal pardon came to light yesterday, August 31st.
According to the statement published in the Royal Gazette, Thaksin's jail sentence has been shortened because he has previously served as the Prime Minister who carried out the duties for the benefit of the nation and the people.
3. A bus driver was pronounced dead at the scene while 14 people sustained injuries after a passenger bus from Bangkok to Hat Yai (in Songkhla) crashed in Chumphon.
The main driver, Mr. Surachai Buaphet, 43, from Trang, was found dead near the driver's seat. Fourteen people, mostly domestic tourists.
4. A Thai political activist and staunch supporter of the government party Pheu Thai held an event on Saturday where people threw human feces on his body to uphold his political promise that the party he supported would never join forces with the military-backed parties.
The event lasted for about 20 minutes with about a dozen people showing up to toss feces at Duangrit. He wore protective gear, including a helmet, full hazmat suit, goggles, and a face mask.