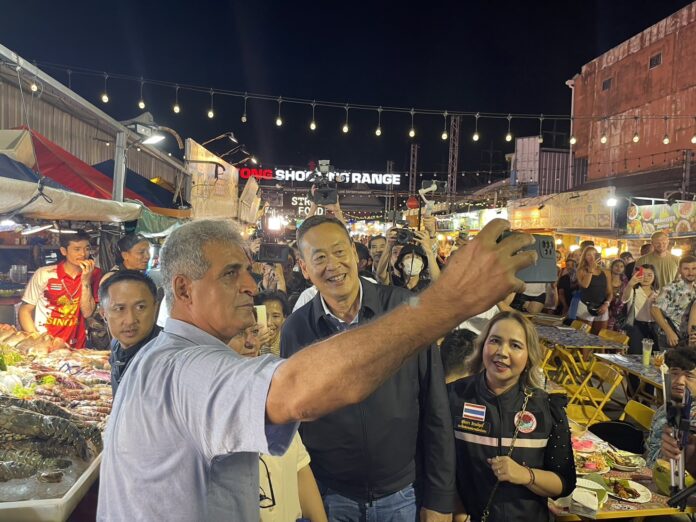 Hello, Phuket Express Readers and Supporters!
The following is our weekly feature in which we highlight the top local stories in our area of Phuket from the past week. The number of stories differs from week to week.
These are chosen and curated by our editorial team and are designed for our readers to get a quick "catch-up" of important stories they may have missed. We publish many stories daily and it is easy to lose track of important events or changes in our area. We do national recaps in a separate article, this is only the top local stories in Phuket province.
They are in no particular order of importance but roughly in order of publishing. These are from Monday, August 21st, 2023, to Sunday, August 27th, 2023.
Let's get started and see what the top local stories were!
The Phuket Express noted that police did not name the tourist. They also did not state about any possible legal action taken against the tourist.
2. Sixteen students were rescued after an elevator's door was unable to be opened for about half an hour at a university in Mueang Phuket.
The Phuket Governor Naroong Woonciew later personally arrived at the scene to visit the rescued students and thank them for what he called their bravery.
3. Legal action is being taken against 13 unlicensed cannabis shops in Phuket and 18 cannabis shop licenses were paused.
Two more cannabis shops in Patong have had their licenses paused after they were found to be breaking various rules.
4. A rare Humpback whale has been sighted off of Phuket.
The first time in Thailand was reportedly 14 years ago in Phuket. Most of them are found around Okinawa (Japan), Taiwan, the Philippines, and Australia.
5. Thailand's new Prime Minister Srettha Thavisin visited Phuket to discuss a Phuket International Airport extension and tourism development.
The Prime Minister of Thailand Srettha Thavisin visited the Bangla Road in Patong. The reason for visiting Phuket was because of it being the main gate, according to Mr. Thavisin, of the country's international tourism income.
The visit was well-received by the overall Thai public and business owners in Phuket who hope relaxation of opening hours and rules around alcohol consumption will take place.
That's all for this week, as always thanks for your support!
The original version of this article appeared on our sister website, The Phuket Express, owned by our parent company TPN media.