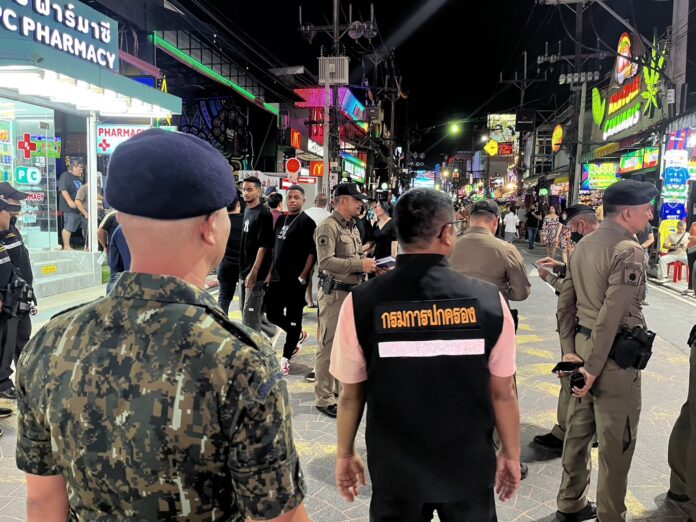 Hello, Phuket Express Readers and Supporters!
The following is our weekly feature in which we highlight the top local stories in our area of Phuket from the past week. The number of stories differs from week to week.
These are chosen and curated by our editorial team and are designed for our readers to get a quick "catch-up" of important stories they may have missed. We publish many stories daily and it is easy to lose track of important events or changes in our area. We do national recaps in a separate article, this is only the top local stories in Phuket province.
They are in no particular order of importance but roughly in order of publishing. These are from Monday, August 14th, 2023, to Sunday, August 20th, 2023.
Let's get started and see what the top local stories were!
The Patong Police told the Phuket Express that minors are not qualified to work at massage shops.
2. A man was arrested in Phuket after he allegedly was involved in a land loan application scam in which a victim lost about a million baht, or 30,000 USD.
A female victim who is also a fairly well-known newscaster of Thai media had lost about a million baht after she downloaded the application and filled out fake land loan information, sending money as initial processing and down payment fees.
3. A wanted Australian drug suspect was arrested at a luxury villa in Phuket.
He was allegedly involved with illegal drugs and weapons and had escaped prosecution from Australia. He is to be sent back to the Australian Police.
4. The National Office of Buddhism inspected temples in Phuket to prevent fraud by foreign owned businesses after Chinese owned businesses reportedly sold fake religious amulets at a temple in Chonburi.
There were no reports of any major issues found in Phuket.
5. Relevant officials inspected cannabis shops on Bangla Road in Patong to check for licenses and rule infringements after a video clip of foreigners using a machine to blow cannabis smoke across the street went viral on social media.
Smoking cannabis in public or in shops, even cannabis shops, is against current rules and regulations.
That's all for this week, as always thanks for your support!
The original version of this article appeared on our sister website, The Phuket Express, owned by our parent company TPN media.