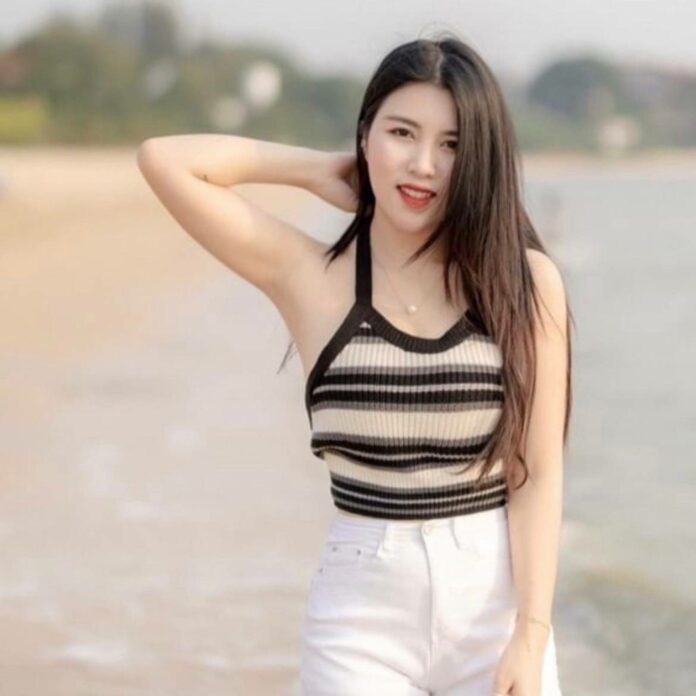 Sattahip —
A young female Vietnamese victim of the Mountain B nightclub inferno in Sattahip district is still recuperating from her severe burn wounds and grappling with medical debt exceeding over 4 million baht.
Yesterday, August 5th, marked the one year anniversary of the tragic incident at the Chonburi nightclub that saw 26 lives lost and 50 people injured.
The club was full of patrons, mostly youth in their early 20's, when the fire suddenly erupted in the foam ceiling and quickly spread throughout the venue, killing numerous victims at the tragic scene.
After one year has passed, many surviving victims are still battling with their excruciating pain, among whom is a 25-year-old, Ms. Dinh Kim Le, or Kim, a beautiful young woman from Vietnam.
Having traveled back and forth between Thailand and Vietnam for 4 years, Kim is one of the survivors who endured severe burns covering over 70-80% of her entire body. She had been a regular legal resident in the Sattahip area when she made the decision to visit the Mountain B nightclub with friends on August 5th, 2022.
At present, Kim is incapable of caring for herself, having to rely on her siblings and family. She spent 363 days in hospitals, and it has only been 2 days since she was discharged.
During the initial 3 months of her hospitalization, the doctor had to consistently prescribe morphine as she couldn't endure the pain arising from burns on her limbs, body, and face.
Kim shared with The Pattaya News that the Mountain B operators assisted with her overall initial expenses, amounting to around 100,000 baht. However, Kim had to transition from hospital to hospital to receive comprehensive treatment. This led to incurring expenses for her family, amounting to nearly 4 million baht.
Prior to her transfer for treatment at Somdej Phra Borommaratchathewi Hospital in Sri Racha, medical expenses at Bangkok-Pattaya Hospital had already reached over 600,000 baht. A substantial sum of over 3 million baht from the latter hospital needed to be addressed through a debt repayment arrangement, which, up to now, remains unfulfilled.
Kim expressed, "I used to be capable of helping with my family's livelihood. Now, it feels like a living hell."
Her older brother, who had to quit his job to take care of Kim, Mr. Long Van Dinh, revealed that he needed to borrow a large sum of money for the expenses. He hoped that the venue owner or relevant agencies could provide more assistance to pay for his sister's steep medical bills.
As Kim is not a Thai citizen, she was not eligible despite a public outcry last year, for most of the Thai government reimbursement and compensation for victims. The Thai justice department and various other agencies helped give financial assistance to Thai victims but Kim and her family were not eligible for the majority of these programs.
The pictures of Kim have been released with the permission of her family.
We covered Kim just after the fire a year ago in which her story helped attract a number of donations from state agencies, the club owner, and the Vietnamese public.
Private donations can be accepted to Krungsri Ayutthaya 628-1-195973 Mr. Long Van Dinh, Kim's brother. The Pattaya News will not accept any donations on the families behalf in order to stay neutral, and any donations should go directly to the family and account above.