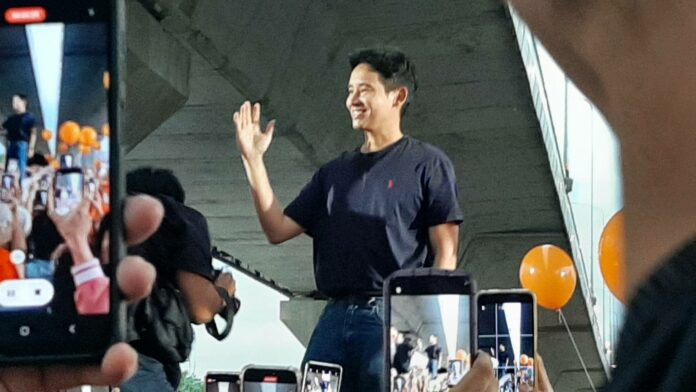 Pattaya —
Move Forward Party leader Pita Limjaroenrat made an appearance at Jomtien Beach on Saturday, July 22nd, to thank his supporters in Chonburi province.
Speaking on a pickup truck bed in the middle of sporadic rain, Pita announced he would keep his promise to form a "people's government" along with seven other coalition political partners.
He said he will continue to fight despite the challenges he is facing, urging the people to not lose hope because this is just the beginning.
On July 13th, Pita failed in his bid to become the country's 30th prime minister as he was unable to gather enough votes in Parliament. He was also later suspended from duties by the charter court, which is currently investigating his media shareholding.
On July 19th, the Parliament voted against nominating Pita for a second time for the position of PM, essentially closing his chance to secure the leadership seat.
However, speaking to his supporters in Chonburi, Pita said he and his party would do their best to fulfil their commitment to creating a people's government.
"Whoever wants to turn their back to us, is free to do so. If you never leave us, that's enough," Pita said.