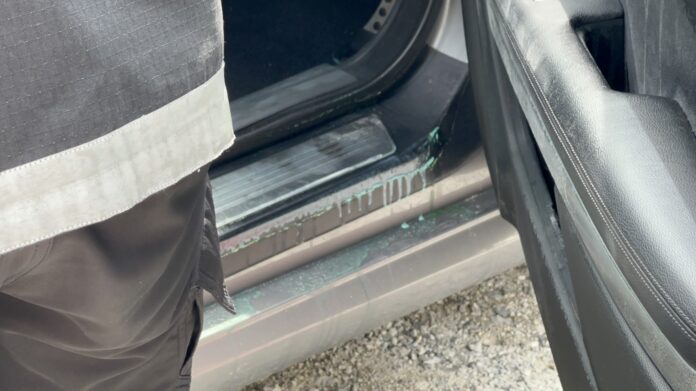 Pattaya —
Pattaya police are investigating strange stains found in the car of a missing German businessman and following up on several leads. Meanwhile, the last known person with him claimed that she had no idea about his disappearance.
First our previous story:
A car believed to be that of a missing German man was found at a condo complex in Pattaya.
Now for our update:
Pol. Maj. Gen. Teerachai Chamnanmor, the Commander of the Provincial Police Region 2, on Sunday July 9th revealed to The Pattaya News that the forensic team is looking for fingerprints both inside and outside a bronze/gray Mercedes-Benz believed to be that of a missing German real estate businessman, Mr. Hans Peter Mack, who has been missing since July 4th, 2023.
Pol. Maj. Gen. Teerachai stated that there were mysterious stains inside the car that resembled coolant or bathroom cleaner. He believed that somebody used the liquid to intentionally destroy any evidence of what happened.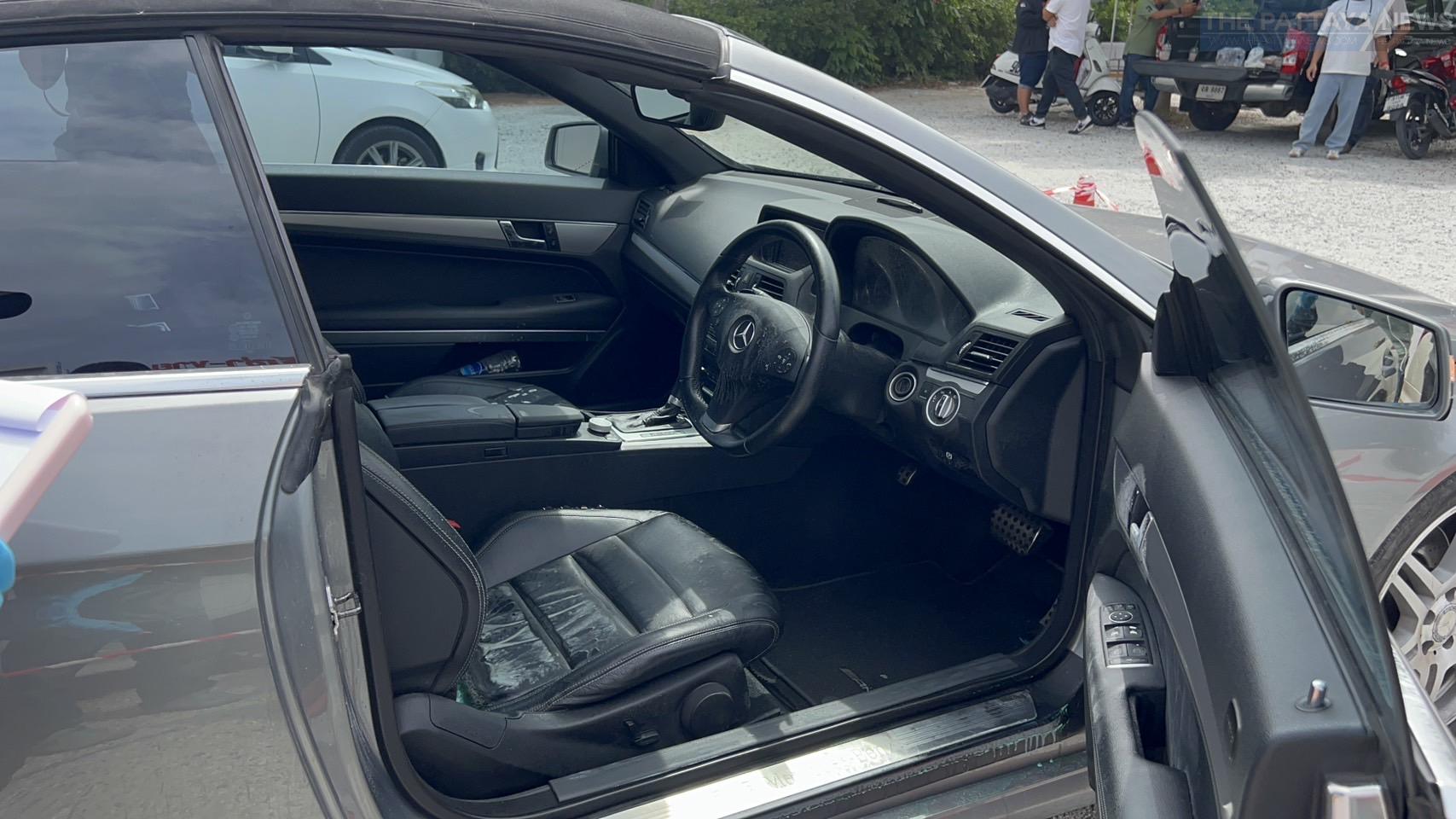 He continued that the liquid had been used to clean both front and rear seats, as well as the console, steering wheel, and gear lever, leaving trace marks from the corrosive substance everywhere inside the vehicle.
In the rear storage compartment, the police found a pair of sandals and some documents in a green envelope. The contents of the documents were not released to the press.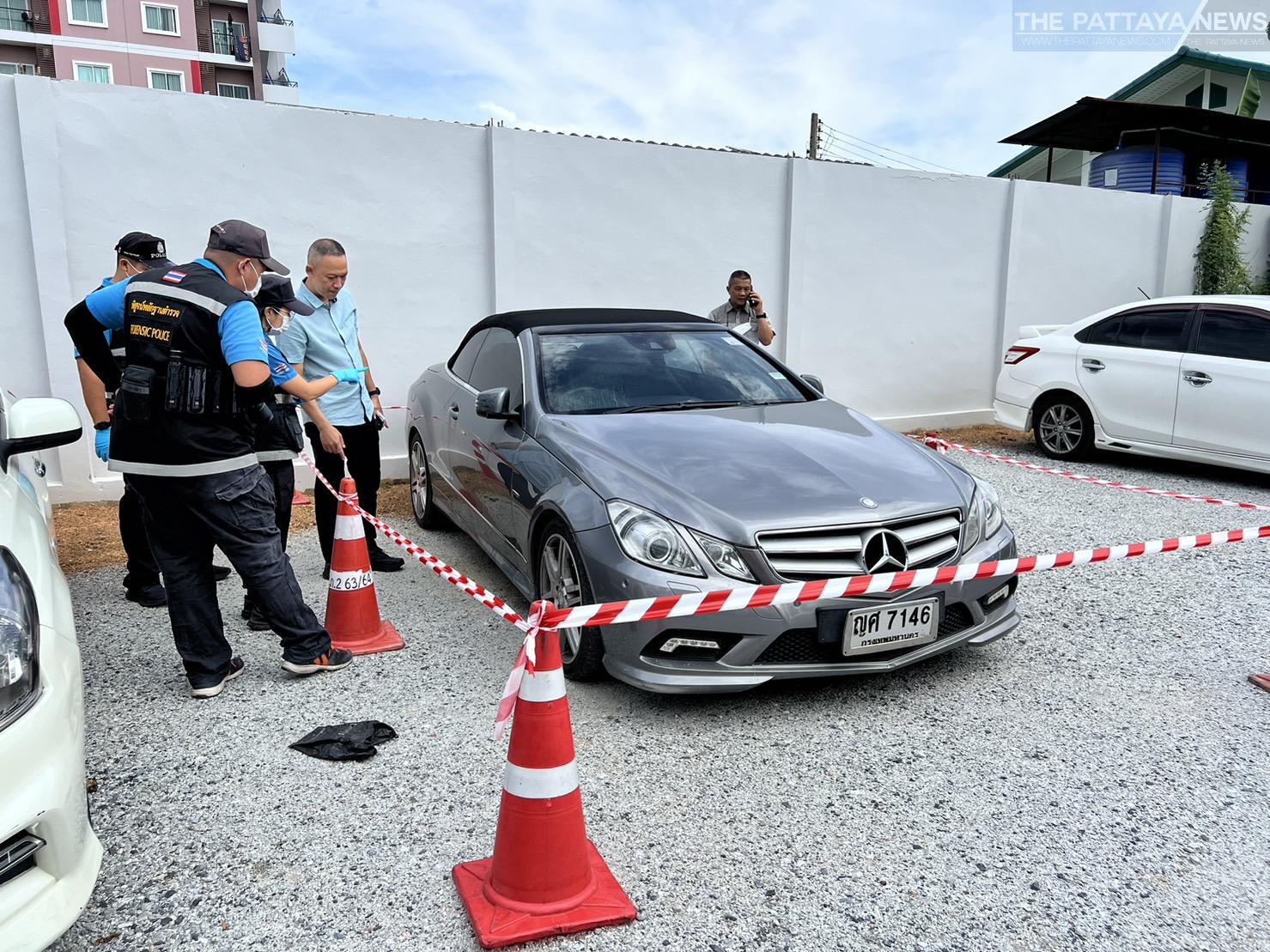 According to a nearby food vendor, identified only as Ms. Sripai, she had seen this particular car parked in the parking area of a condominium complex between the 5th or 6th of July. She said that at that time, she noticed two women emerged from the car, one of whom was a 155-160 cm tall and dark-skinned individual. However, she could not recall the appearance of the other woman.
Another witness, an unnamed grilled chicken vendor, also confirmed seeing similar individuals. He mentioned that he often noticed this Benz car pulling up in this area.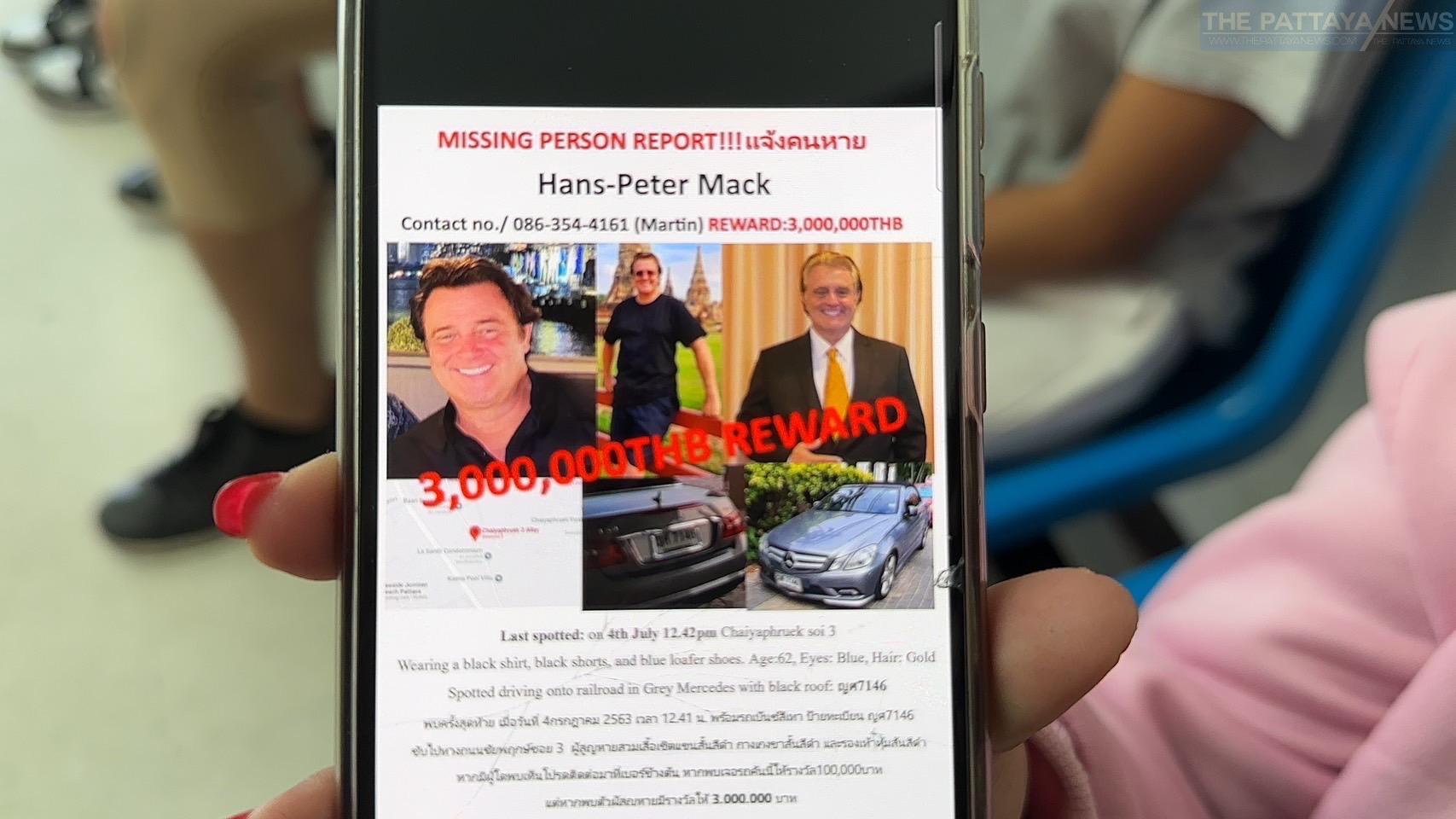 Pol. Maj. Gen. Teerachai disclosed that he had already interviewed a real estate agent who met with Mr. Hans the day that he went missing identified only as Ms. Petra.
The 54-year-old German national.said that she indeed had an appointment to discuss the purchase of a villa on Samui Island, Surat Thani province, and land in the Huay Yai sub-district of Chonburi province with Mr. Hans, but they went separate ways after the discussion which did not lead to any concrete sales or problems, according to her.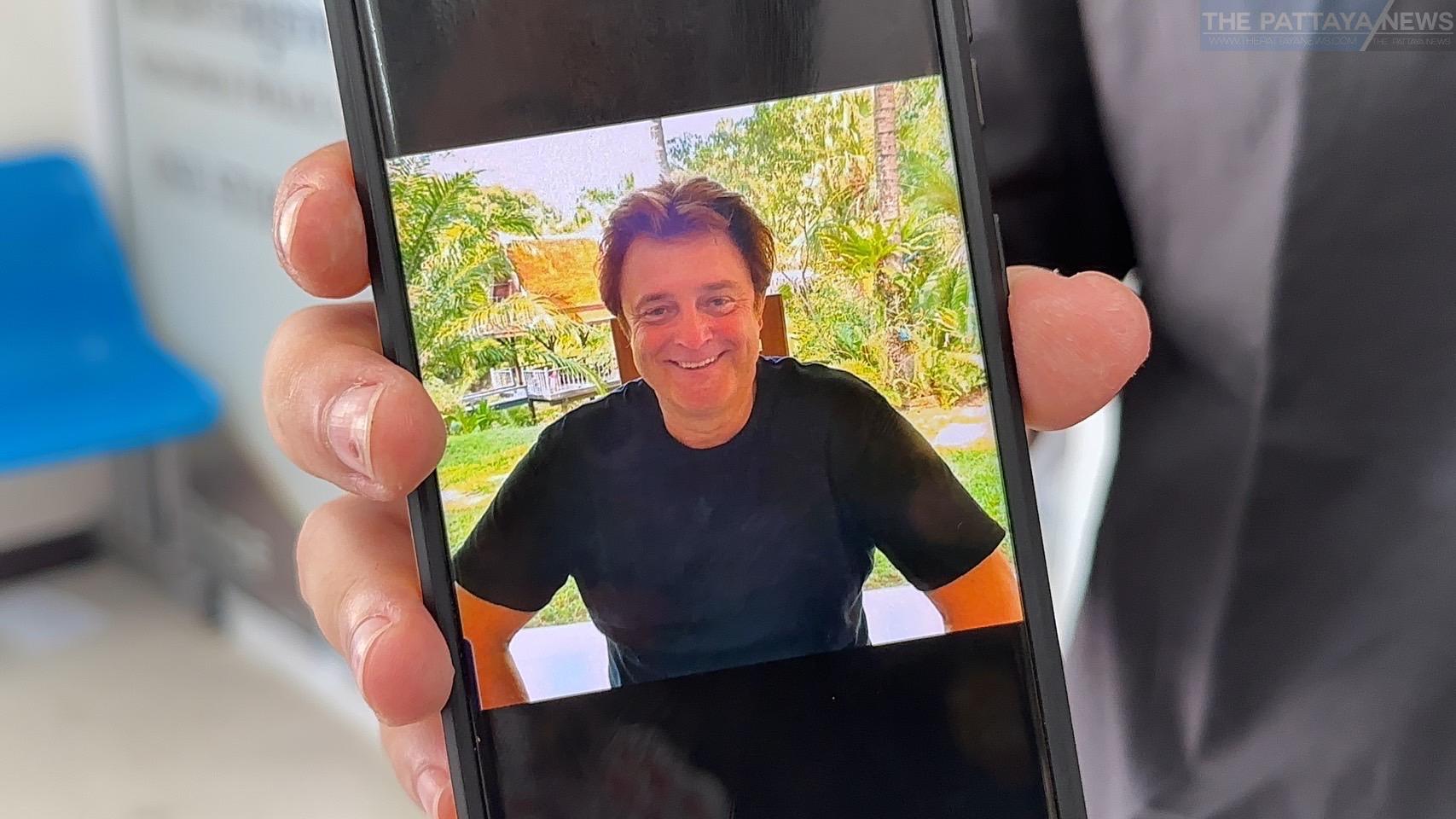 She denied any involvement in the man's disappearance.
Late Sunday evening, July 9th, police investigated a home in Pattaya on Soi Chaiyapruek 1 that they stated was the last known rough area where Han's cell phone signal had originated from. This lead came while following the movements of Han's car on CCTV and partnership with local cell phone companies. However, the home was a short term rental unit according to the owners and the unit had been empty since July 7th, rented only since July 3rd. Police were following up on tenants but had found no abnormalities as of press time.
The fate of Mr. Hans remains unknown.