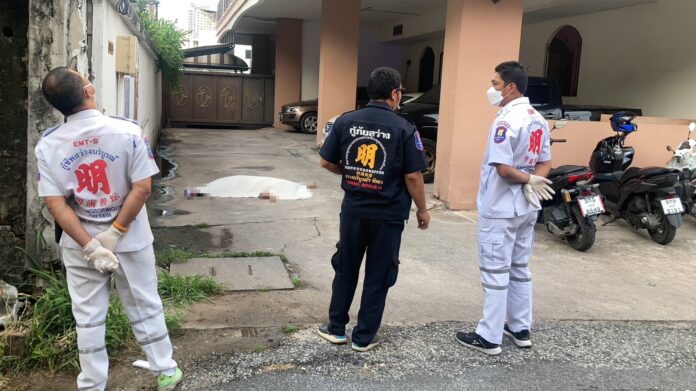 Pattaya —
A Thai tour guide fell from the 4th floor of a building in Naklua and died.
The incident took place at an unnamed hotel in the Naklua area within the Nongprue sub-district of Banglamung district, Chonburi province. Sawang Boriboon rescuers and police rushed to the hotel at 6:30 AM on Wednesday, June 28th, upon receiving a notification that a person had fallen off a building.
At the incident scene, the lifeless body of a man identified only as 48-year-old Mr. Phuwasit was discovered in the parking area. The Thai man was found dressed in black jeans but without a shirt. Police told The Pattaya News that the deceased fell from a room on the 4th floor of the 5-story hotel, and sustained multiple serious injuries. He was pronounced dead at the scene.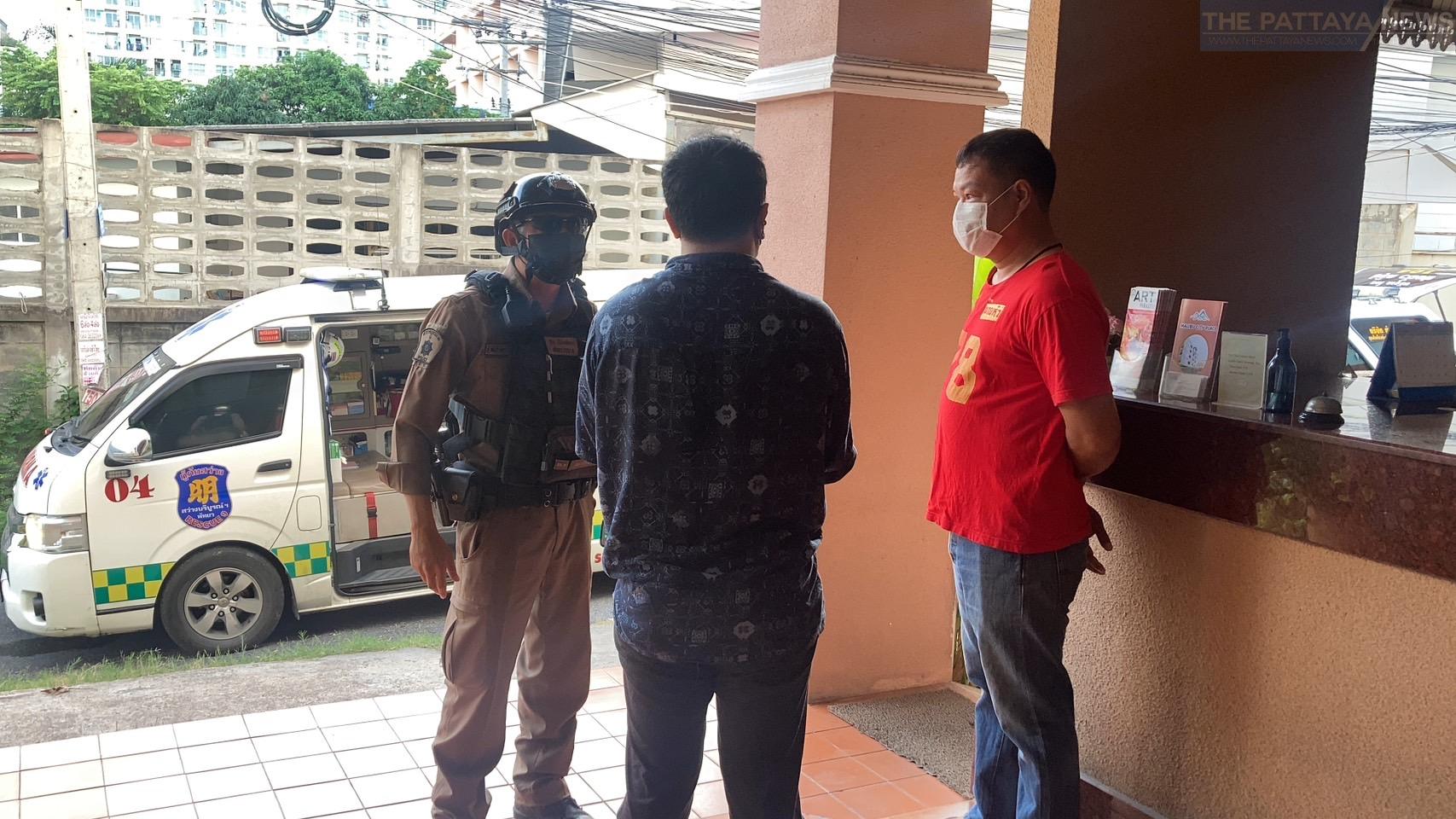 According to the hotel receptionist, 30-year-old Mr. Khajohnsak Chongmangkang, he heard a sound resembling an explosion from a transformer and something hitting the floor around 6:00 AM. Shortly after, he heard an alarm clock ringing.
Khajohnsak then followed the source of the sound and found that the ringing came from the deceased's mobile phone. He then notified the authorities.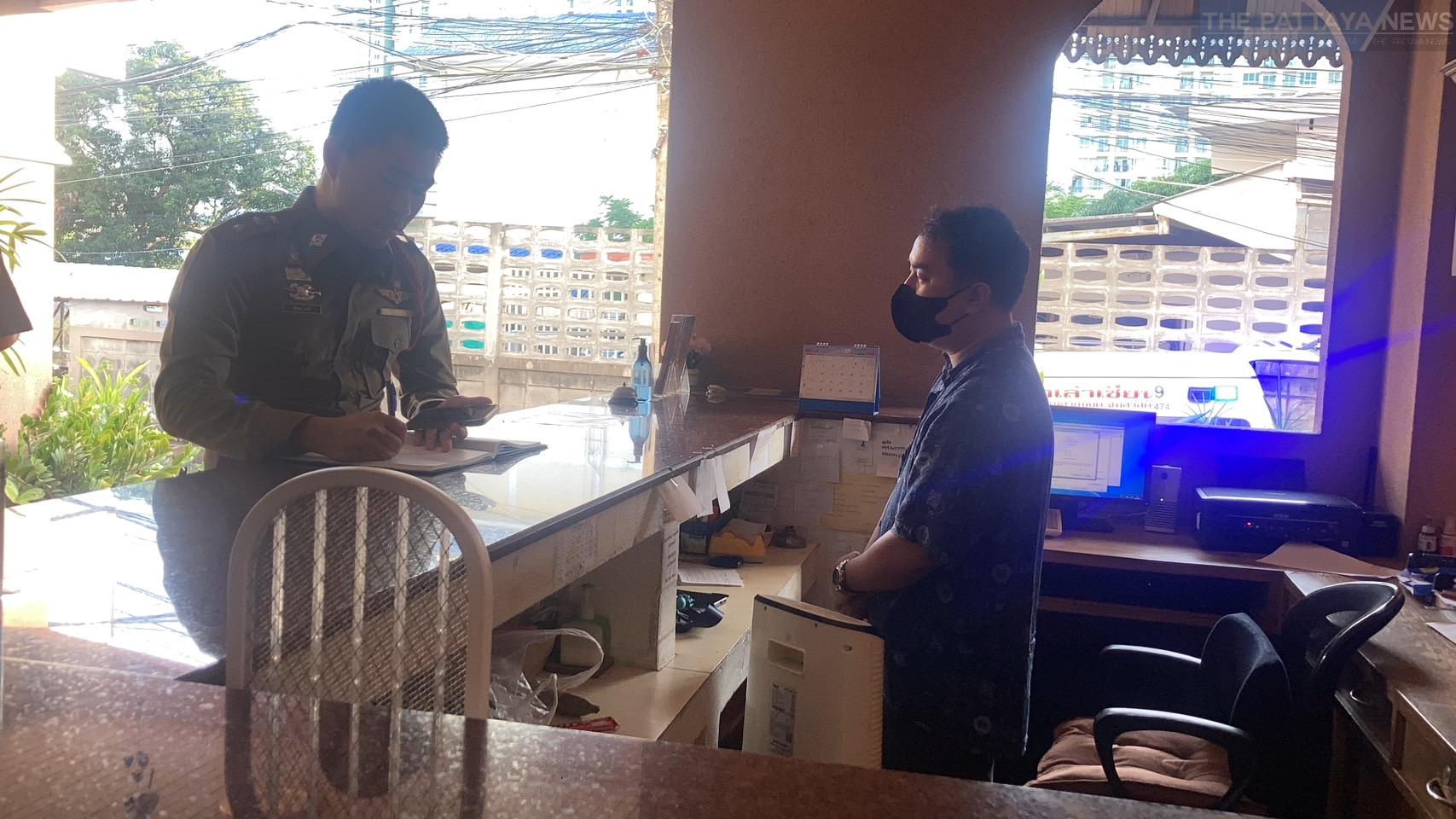 The police examination of the man's room revealed no signs of a struggle. Police also disclosed that the victim was a tour guide for Chinese tourists. His body was transported to Banglamung Hospital for a further examination.
If you or someone you know is feeling depressed please reach out for help. The Pattaya News suggests the Samaritans of Thailand which can be reached here:
https://www.facebook.com/Samaritans.Thailand/
Nevertheless, Pattaya City has witnessed a series of falling incidents over this week.
On Monday, a Thai woman fell off a parking building in Naklua while quarrelling with her girlfriend, and survived.
She was luckily able to grab onto the balcony of the parking lot in time and then pulled herself back inside the building.
Another man in Chonburi also survived a fall by landing on the hood of a sedan below his apartment. Police, however, are investigating strange circumstances surrounding the cause of the fall.