Pattaya –
Pattaya Officials have continued to crackdown on Cambodian beggars who have said that they get 1,000 baht per day.
A team of the Pattaya City Police led by Police Chief Colonel Thanapong Poethi and Colonel Pattanapong Sripinproa from the Anti-Trafficking in Persons Division raided a rental room in Nongprue with an arrest warrant this morning at 7:00 AM, June 10th, 2023.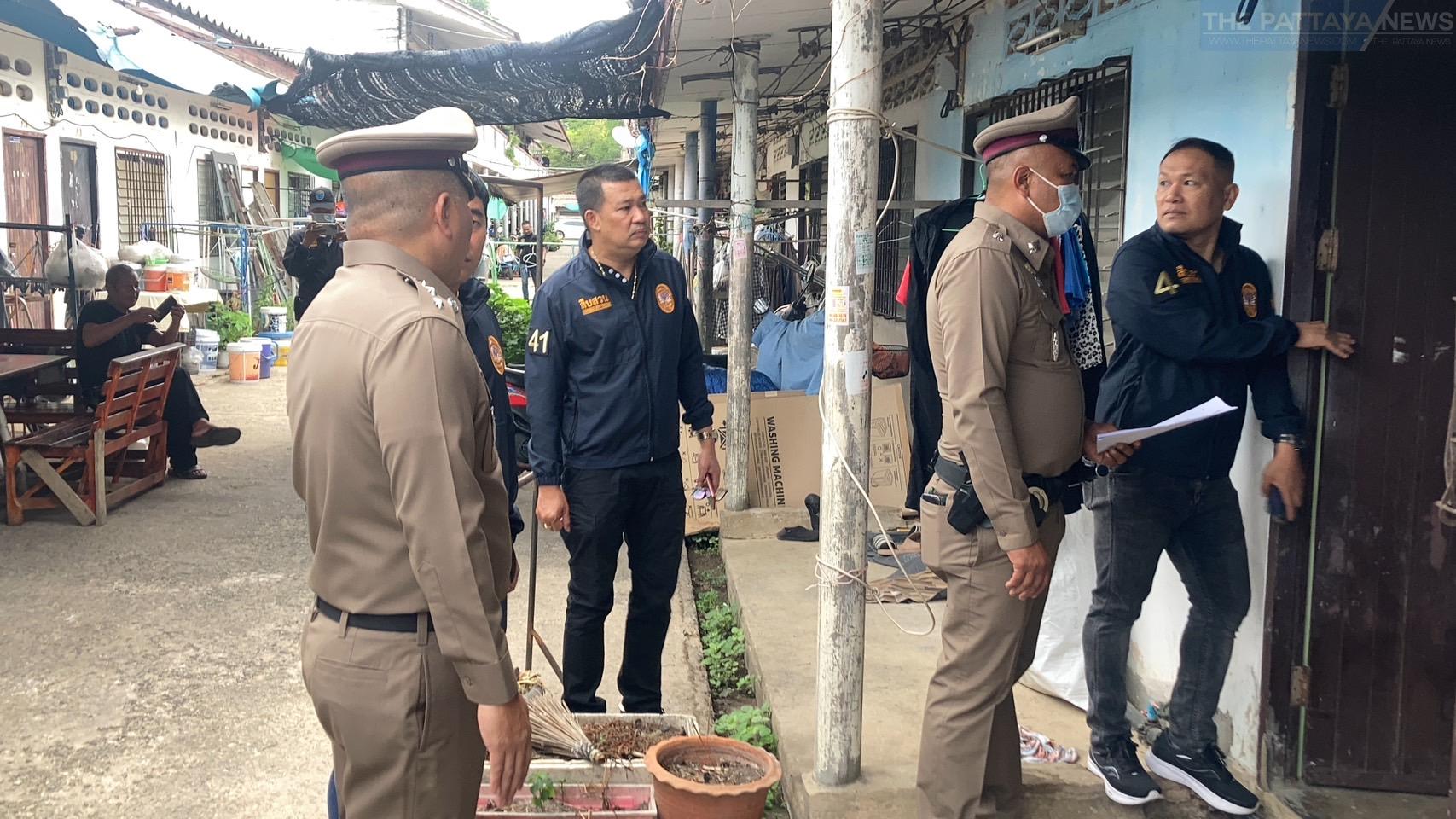 Colonel Thanapong told the Pattaya News that the wanted suspect Mrs. Jan Dee, 33, Cambodian, was found with three children ages 7 and 8. She admitted that she entered the kingdom illegally via a natural border. She paid 3,300 baht to someone to bring her and her family to Pattaya. She brought her kids with her for begging in tourist areas in Pattaya and said she gets up to 1,000 baht per day.
Meanwhile, Mr. Pai, 31, Cambodian, who is Mrs. Jan's husband, was arrested while he was drinking alcohol with friends in Central Pattaya.
The Cambodian couple are facing charges of overstaying and illegally begging and forcing others to beg.
This continues a trend of recent raids on undocumented migrant beggars in Pattaya as seen below.
The Anti-Trafficking in Persons Division (ATPD) arrested 37 Cambodian beggars who were comprised of 19 adults and 18 kids in Pattaya.
-=-=-=-=-=-=-=–=-=-=-=-=-=-=-=