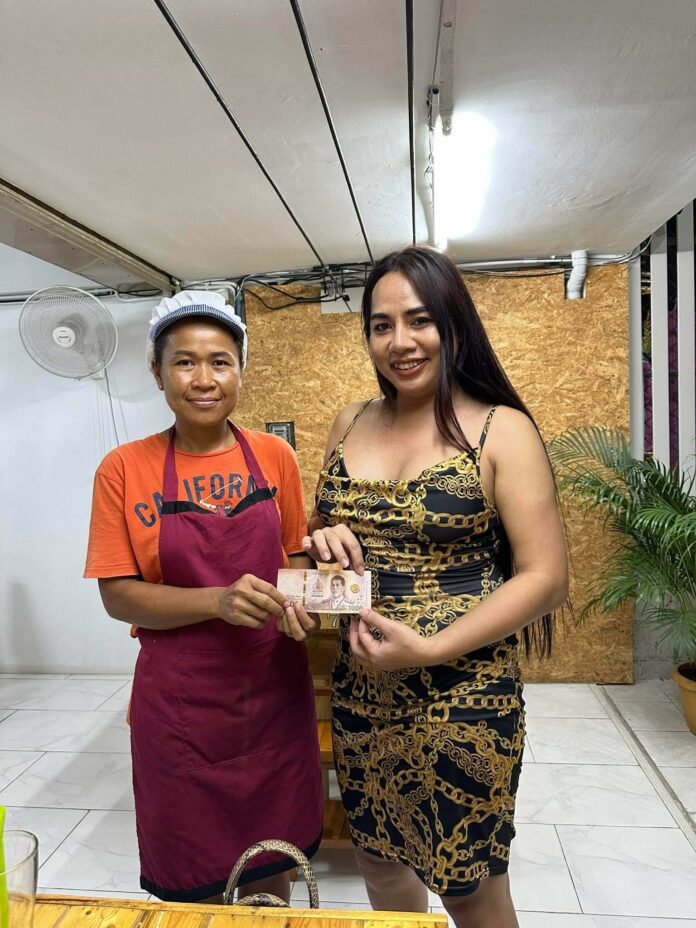 Pattaya, Thailand-
TPN media recently covered a situation in which a local Pattaya restaurant owner had an unidentified man dine and dash, leaving a bill of almost a thousand baht.
Now, although the suspect hasn't been caught, we have a positive update for our readers.
One of our regular readers, Paul Kinsey from Adelaide, Australia, who owns a local tour company that can be found here, contacted The Pattaya News and offered to visit the restaurant along with a crew of friends and help out the owner.
Not only did the group enjoy delicious food that they of course paid for, as seen below, but also gave the owner, Mrs. Jinwara Rebedef, of the 'Kin Kab Kia' restaurant on Thepprasit Road a thousand baht as a thank you tip.
Thank you to Paul, Lolar, and all who helped her out!