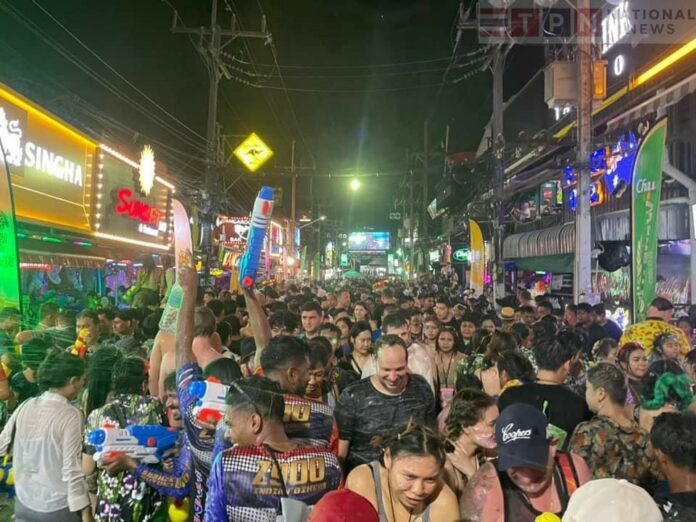 Here is a look at the top NATIONAL Thailand stories, chosen by our Pattaya News/TPN National team, from last week, Monday, April 10th, 2023, to Sunday, April 16th, 2023. They are not in any particular level of importance but are listed in the order of date of publication.
Let's get started and see what the top stories were!
This will help reduce accidents and the number of cases brought to trial.

2. Thailand has set a big objective of attracting 150,000 high-value Saudi Arabian tourists to the country in order to stir up tourism.
Thailand has also been looking at expanding Islamic tourism in general, something that is important to many Saudi Arabian tourists.
3. Bangkok governor Chadchart Sittipunt visited Khaosan Road to kick start the Songkran festival yesterday, April 13th.
He said the atmosphere was very lively with visitors both foreign and Thai alike.
4. Thai Police and the Federal Bureau of Investigation (FBI) collaboratively arrested a German-American fugitive on fraud charges in Bangkok.
The FBI had launched an operation to arrest high-level executives of an unnamed transportation company in the United States, who had defrauded the company out of over 52 million dollars over the past 10 years.
5. The Secretary General of the Thai Public Health Ministry Dr. Opas Karnkawinpong reported that there was an uptick in serious injuries related to road accidents during this year's Songkran festival, and 91% of the serious injuries were caused by people neglecting seat belts.
People are urged to get sufficient rest, check their vehicles, comply with traffic laws, and plan their routes in advance to minimize accidents.And, that is all for this week. Thank you as always for reading the Pattaya News/TPN News!