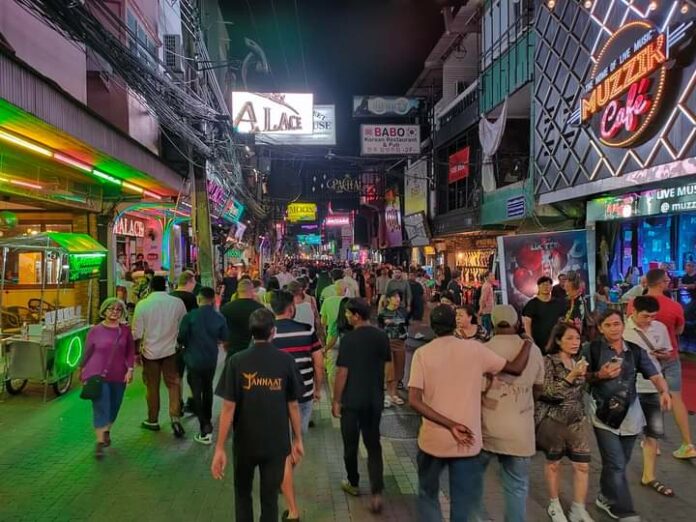 Pattaya-
The Pattaya mayor, Poramese Ngampiches, announced this evening on his social media channels that in response to the horrific crowd crush disaster in Korea Pattaya City was taking additional safety measures for Halloween night.
Halloween is tomorrow night, October 31st, 2022 and will be the first full Halloween with all entertainment venues and borders open since 2019 due to the COVID-19 pandemic. As a result, Pattaya officials estimated that tens of thousands of party goers would go out tomorrow night, many in costume, to dozens of advertised parties and events at bars and nightclubs. Of particular concern was Walking Street with its many bars and clubs.
The mayor stated police patrols would be majorly increased on Halloween night, especially on Walking Street. Crowd control checkpoints would be operating across the street. A firetruck would be parked near the front of the street along with rescue vehicles in case of any emergencies.
Venues, especially large nightclubs, would be inspected for safety measures such as fire exits not being blocked, clearly lit, and unlocked. Closing times, legally 2am, would be strictly adhered to. Police would also be looking for people using illegal drugs or having illegal weapons as usual.
Have a safe, spooky, and fun Halloween!