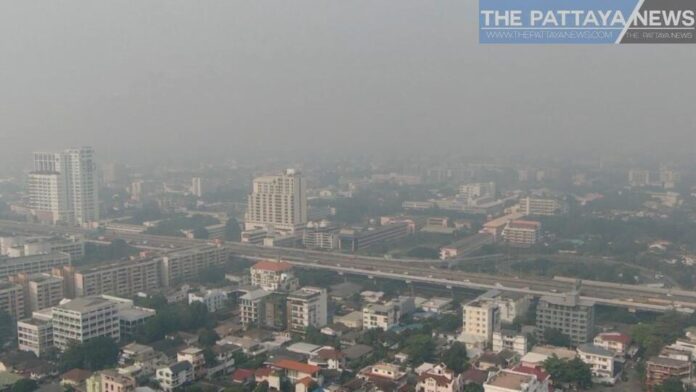 Experts have constantly reiterated that climate change is an existential threat that will affect every continent, and potentially displace half of the world's population.
Therefore, the world is pivoting towards greener energy and reducing reliance on fossil fuels.
According to the yearly Southeast Asia Climate Outlook Survey, people from Southeast Asia want to eliminate coal by the end of this decade. This is primarily due to coal discharging heat-trapping vapor, polluting the air in the process.
Henceforth, it is imperative for Southeast Asian nations to invest in clean and renewable energy, to prevent temperature increases of more than 2 degrees Celsius.
The biggest renewable energy sources are hydropower, solar, and wind energy.
There have been meetings and exchanges between ASEAN ministers to discuss environmental matters and fighting climate change.
At the 55th ASEAN Foreign Ministers' Meeting, Southeast Asian ministers reaffirmed their obligation toward the Paris Agreement and the United Nations Framework Convention on Climate Change.
Southeast Asian nations acknowledge the paramount importance of strengthening climate collaboration, particularly in climate finance and capacity development, in order to meet objectives stated in climate agreements.
It is hoped that to strengthen climate collaboration between Southeast Asian countries, an ASEAN Centre for Climate Change will be inaugurated in Brunei. Together, ASEAN nations can explore solutions to enhance climate resilience, and reduce pollution, particularly from carbon emissions.
In August 2022, the 15th Brunei-Singapore Annual Exchange of Visits was held in Singapore, where ministers from both nations discussed environmental matters.
Both countries shared best practices on air quality and water resources management, and also agreed to foster greater cooperation in fighting climate change and creating a clean and sustainable environment.
The Memorandum of Understanding on Bilateral Partnership in Environmental Affairs and Climate Change was amended to reflect both parties' obligation to fight climate change together.
Other than having meetings and exchanges, investment, climate research, climate reporting, nature preservation, and combating haze will be significant in protecting the environment and preventing climate change.
At the 2022 ASEAN Leadership and Partnership Forum, Cambodia's Prime Minister Hun Sen proposed setting up green investment zones in Southeast Asia, where greener energy innovations are developed, and countries can utilize resources sustainably.
The green investment zones will inspire government policymakers and business leaders to design sustainable policies and business models.
It is noteworthy that the Cambodia Economic Development Fund was established to provide funding for researchers to develop sustainable development policy recommendations.
Singapore founded the Centre for Climate Research Singapore (CCRS) to better analyze the climate and weather conditions. CCRS's Climate Impact Science Research Programme grants $23.5 million worth of funding to research the impacts of climate change.
As ASEAN countries seek to reduce carbon emissions and deal with climate change, Southeast Asian companies aim to perform well in climate-related disclosures such as energy consumption, in order to meet sustainability standards.
Amongst 6 Southeast Asian nations, Malaysia, Singapore and Thailand have performed the best as these countries have more stringent rules. This is according to research performed by NUS Business School and Global Reporting Initiative.
Singapore Exchange and the Stock Exchange of Thailand necessitate that listed firms have to administer yearly sustainability reporting. The latter has comprehensive resources and coaching for firms to be well versed with sustainability reporting.
The Academy of Sciences Malaysia forecasted that nature preservation could potentially create benefits worth more than $2.19 trillion annually.
Nature preservation initiatives such as protecting forests and seas would lead to higher employment and income levels.
For instance, a conservation project at the Keo Seima Wildlife Sanctuary in Cambodia has led to the preservation of the forests and 40 endangered species, creating 449 jobs in the process.
Malaysia's Tun Mustapha marine park preserves coral reefs, fish, and animals. The park has not only created jobs but also boosted the local tourism scene.
According to the Singapore Institute of International Affairs (SIIA), there is a possibility that haze could impact Indonesia, Malaysia, and Singapore in 2022.
Over the last decade, haze has been a recurrent problem for ASEAN nations, in particular Indonesia, Malaysia, and Singapore. Singapore's Minister for Sustainability and the Environment Grace Fu reiterates that more can be done to address haze.
SIIA Chairman Simon Tay believes that transnational collaboration is crucial to find a balance between economic pursuit and environmental preservation.
Forest monitoring and legal action taken against illegal slash-and-burn would be imperative in preventing haze.
Due to the climate emergency, there is an urgent need for Southeast Asia to also collaborate with both superpowers China and the United States to mitigate climate change.
China's Belt and Road Initiative has embraced sustainability by promoting renewable energy and ended funding of new coal projects. With China being an international front-runner in renewable energy, all three parties can leverage China's experience and work together to save the planet.
During the Trump Administration, the United States had withdrawn from climate negotiations. Nevertheless, under the Biden Administration, America has rejoined the Paris Agreement and hopes to lead the world in climate action.
In August 2022, US President Joe Biden signed the Inflation Reduction Act which will provide US$369 billion in funding for clean energy.
As climate change affects mankind and endangers lives, all three parties can multilaterally collaborate together to cut down on greenhouse emissions and incorporate sustainability in their foreign policies. This is possible by exploring low-carbon and renewable energy solutions.
This will eventually increase economic competitiveness, and enhance each party's soft power.
Writer's name: Ong Bo Yang
Biography
I am currently a Masters's student, majoring in Master of Science in Programme and Project Management at the University of Warwick.