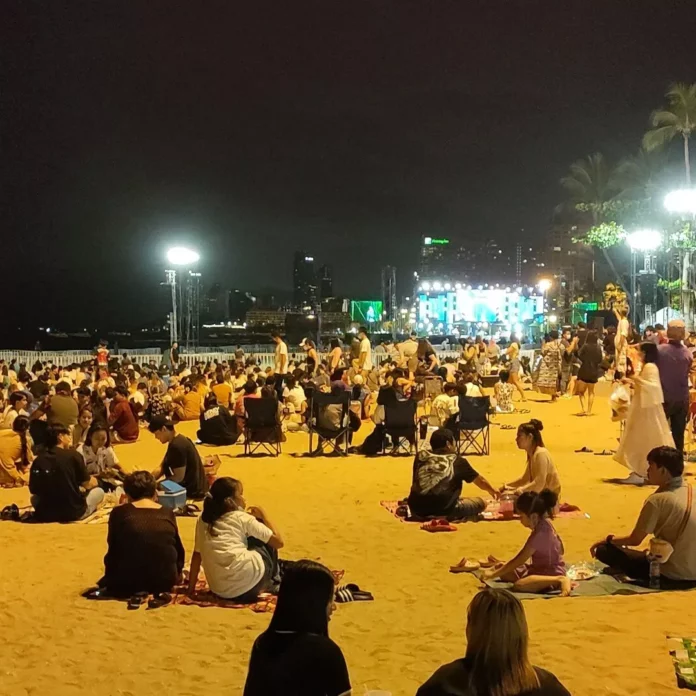 Haven't been to Thailand since before the Covid-19 pandemic took place, say before March 2020?
We have you covered here at TPN media. The following article is designed for visitors and tourists, not expats, and is focused on some of the changes in venues, atmosphere, and the town in general since pre Covid. For the ease of use in this article we will call that period PC. AC will be after Covid.
This article isn't designed to list every single change, business opening, closure, etc. It's only a general guide for those who haven't been in a while, not meant to be all inclusive. We also aren't covering requirements with visa, or covid vaccines etc. To come. This is more focused on Pattaya itself.
We here in Pattaya have already seen many people returning for the first time in two years plus and the number of people returning will only likely increase as we move into Quarter Four and the first high season without strict border entry restrictions since 2019. Let's begin.
-Road construction may actually be worse now than PC, especially on Second Road. Be aware of potential traffic delays and roadworks. The city blames this on transitioning to a new mayor (see next point) and months of Covid-19 restrictions that saw construction workers locked down in their camps.
-The city got a brand new mayor several months ago, Poramase Ngampiches, whose actual Thai nickname is Beer, who is making strides on projects like Walking Street and digging into speeding up road construction and flood management. However, there is a long ways to go and little to no work was done during Covid19 restrictions.
-Treetown, and LK metro has really come into its own during the pandemic as it became a base for expats and the more tourist reliant areas like Walking Street struggled. Many visitors here for the first time in years may be surprised how vibrant this area is and how much it has grown.
-Soi Chaiyapoon has also changed quite a bit during the pandemic with many new businesses for a variety of audiences. The road, however, is still well known locally as Soi Pothole for obvious reasons. Soi Honey and Soi Boomerang also have many new venues.
-Predictions of Walking Street's demise during the pandemic proved to be way off and the Pattaya mayor has pledged to continue to develop the area and support nightlife. The street has been going through a painful road resurfacing project but it is finally starting to near a more complete phase.
-Walking Street is, however, changing. Visitors will notice significantly more Indian visitors and venues and discos for Indians compared to PC. Many new discos and venues are under construction as well. The street is much livelier than it was a few months ago but still has a ways to go to real recovery.
-Cannabis was decriminalized this year in Thailand and is currently in a grey area legal wise. The Thai government continues to say it is for medical use only, but, in reality the grey area currently as of press time allows private self use and buying/selling, but not public smoking legally. That being said, visitors will likely be surprised by the number of cannabis vendors and cafes. These laws may be tightened in the near future.
-Several major projects continued work during the pandemic and are either open or almost open. These include the Space hotel and conference center which is an impressive landmark in North Pattaya and the massive Copacabana condo in Jomtien. Additionally new markets like the Runway market near Soi 6 have opened and several new markets in Jomtien near the Grand Palace and Rescue coffee shop on Jomtien Beach. However, some markets that were busy before Covid-19 like Jomtien Night Market are only about half full now. Threpprasit market, however, has fully recovered.
-Of course, covid did take away some beloved complexes and venues as well. Of note is Made in Thailand and Drinking Street, both gone during Covid. Some new bars have relocated to SOI 7/8 and that area has several new venues. Soi 6 is slowly reopening many of its bars and is in much better shape in terms of venue selection than a few months ago.
-Covid severely damaged the massage industry and small shop/restaurants, most noticable on Second Road where whole sections of the area are still shuttered. This is slowly improving but until roadwork in that area is complete won't truly move forward.
-Ramayana remains open for waterparks but Cartoon Network Amazone was purchased by Columbia Pictures and as of press time has still not reopened.
-Two years without almost any tourists brought major recovery to the beaches, environment, and water. Visitors will notice significant improvements to the natural attractions in Pattaya, primarily driven by the lack of tourists. This is also highly evident on Koh Larn which due to months and months of being closed to all non residents during Covid and limited to no Chinese tourists has recovered well. As China is still pursuing a zero covid policy there are limited Chinese tourists still. This also means less tour buses, although there are some.
-Jomtien Beach has been undergoing a major expansion project for the beach and is about halfway done as of press time. The new wider beach has been a hit to most and driven heavy domestic tourism on weekends and holidays. However, there has been some tension from local residents about the traffic it has brought.
The city has installed mini sports fields under the Bali Hai overpass, a brand new park in Jomtien by the Rivieria, and have many plans for the Naklua floating market area.
Planned upgrades and expansions for Pattaya Beach were put on hold due to concerns from environmental activists about cutting down ancient trees on the beach. For now, the area is about the same as before Covid19, but cleaner and much busier at night with mostly Thais relaxing on the beach.
You will likely notice more events, especially on weekends, around the city. This is part of a drive to improve tourism, especially domestic tourism. This holiday season will see food festivals, fireworks festivals, Indian themed festivals, Loy Krathong, Halloween, concerts, and much more.
That should be a brief guide to some of the biggest changes since PC. Again, this list isn't meant to be definitive and many things likely will and are left out. However it should give those who haven't been here in years a glance at some of the changes. As for the rest, you will have to see for yourself on the ground.