Thalang, Phuket –
A Vietnamese mother and daughter were pronounced dead after reportedly swimming and drowning at Nai Thon Beach during strong winds in the Sa Khu subdistrict on Sunday morning, July 31st.
Investigators from the Sa Khu Police Station arrived on the west coast of Phuket after being notified of drowning tourists around 8:30 AM. There, rescuers were seen performing CPR on the tourists before rushing them to the nearest hospital. Unfortunately, both of them were pronounced dead afterward.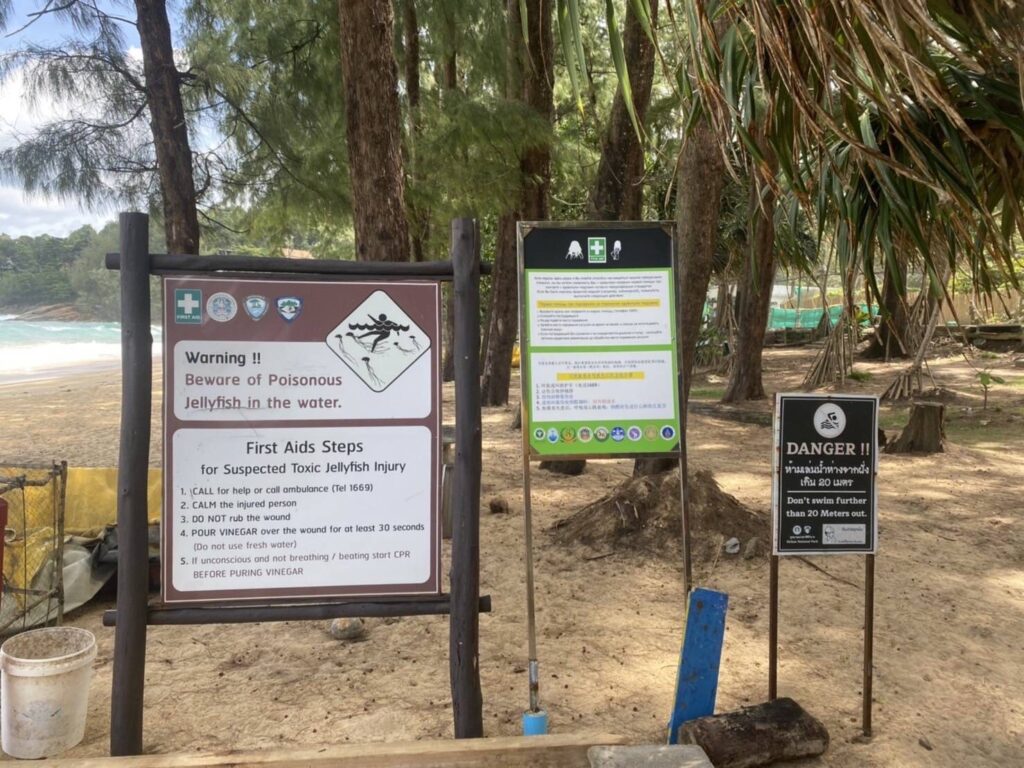 According to the initial investigation, the tourists were a 52-year-old mother and a 16-year-old daughter from Vietnam. Their names are withheld per our editorial policy. They were reportedly staying at Naithon Beach Hotel from July 28th and were scheduled to check out today.
Strong winds on the beach and the coast were reported at the time of the incident. Lifeguards, therefore, had put out red warning flags along the coast. However, about three Vietnamese reportedly went out on the beach for swimming, causing two of them to be swept away by the waves and drowned in the sea about 20 meters from the shore.
Lifeguards and good samaritans nearby immediately rushed to save the family and bring them up to the shore but could not make it in time while another tourist, reportedly the father, miraculously survived.
Photo Courtesy: Phuket Tourist Police
The original version of this article appeared on our sister website, The Phuket Express, owned by our parent company TPN media.