Test and Go is back!!!!!!!!
Pattaya newsreaders, especially those overseas trying to return to Thailand for a holiday or to live, were elated when they heard that Test and Go was returning on February 1st after about a month's suspension due to concerns around the Omicron Covid-19 variant.
That is, until they read the fine print.
Specifically, that a second required RT-PCR test on day five of their stay would mandate checking into a hotel with SHA+ (safety and health certifications) and partnered with a hospital for testing. The traveler would then need to stay at the hotel until they had their results back from their test, same as their arrival to the country.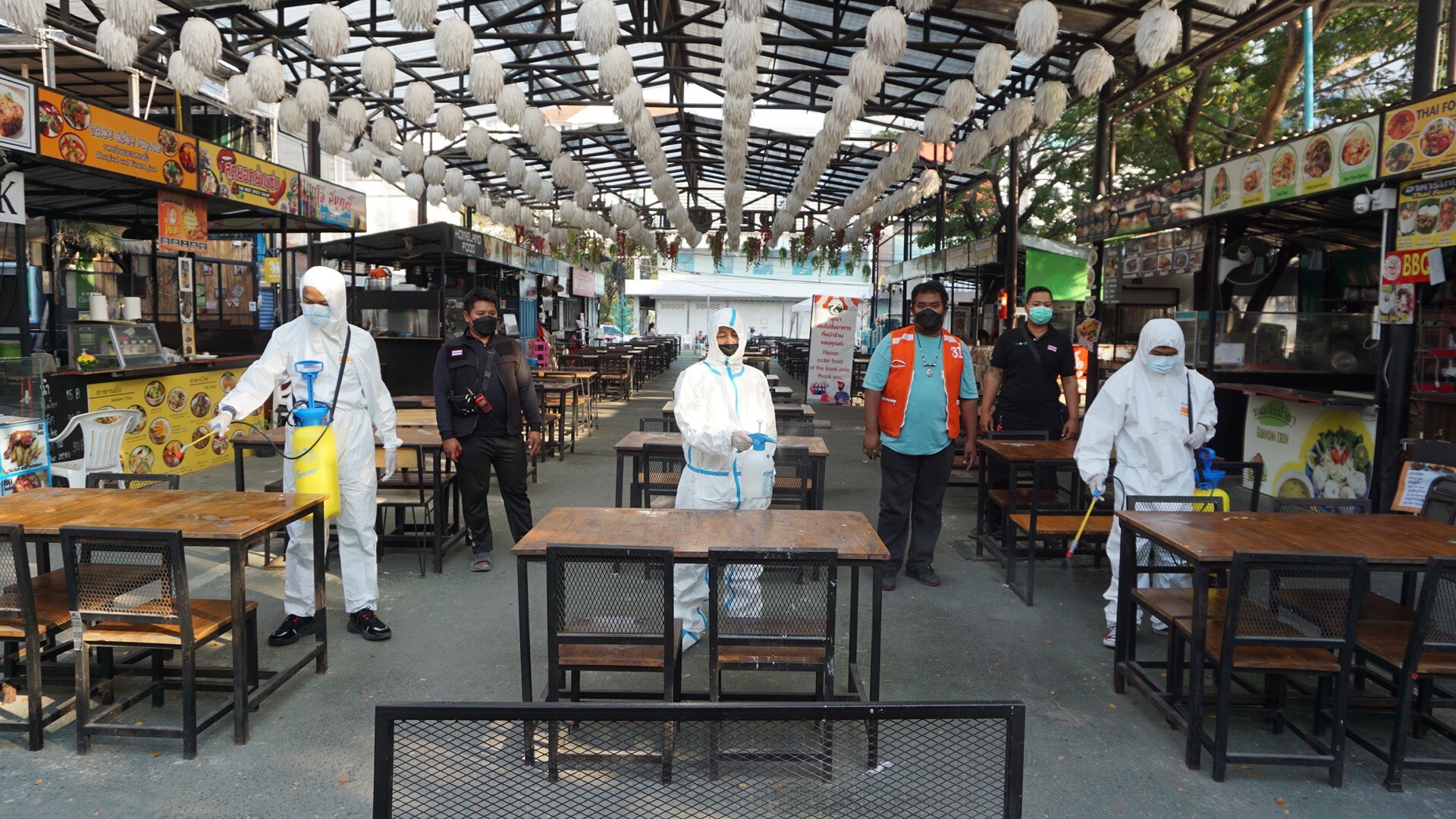 Of course, time-frames for the test results could vary greatly with some people reporting a few hours and others more than a day waiting in basically a quarantine at a hotel.
Additionally, if one was to test positive for Covid19, exactly what happens in terms of quarantine and where one would go could vary based on age, health conditions, place of residence, ability to isolate, location in Thailand, and other factors but one thing is for sure-it wouldn't be fun and it would mean a major hurdle, especially on a holiday.
Keep in mind that travelers would already have taken in most cases a pre flight test to get here, be fully vaccinated and many boosted, have full Covid19 insurance, a test upon arrival (also with a mandatory Sha+ hotel stay until results come back), and for many countries a test before flying home. They also would need to prebook their tests and hotel visits as well as go through the still overly complex Thailand Pass application. (Which also needs to be dropped sooner than later but that's another article.) This fourth test would only add to the already long, exhausting regimen.
Additionally, with the Omicron Covid19 variant, more and more data, according to scientists around the world, shows that the time to show symptoms and test positive is less than Delta. In many cases it is fully possible that a traveler could pick up Omicron in Thailand and then end up quarantined for it in the middle of their holiday, never having it in their own country.
I'm not really going to get into the quarantine and isolation policies here as that is a whole different ballgame and I could write long articles on this as well. I certainly understand the government is trying their best to balance the health concerns of Covid versus tourism. I certainly understand the average Thai person not involved in tourism still has a lot of fear and uncertainty about reopening the country in earnest, even though Covid19 is already here and at least in tourism areas has been fairly widespread. I also understand the booster and vaccination program is not as far along, especially in rural areas and with children, as officials would like.
However, when you have thousands of illegal migrants entering the country daily with zero testing or rules and Omicron expected, according to the Ministry of Public Health, to be nearly all the cases of Covid in the country within a month or so, the policy of more testing for fairly low risk tourists on holiday just doesn't make as much sense.
Omicron is already here, especially in tourist areas. It is telling that many expats and tourists according to recent polls we have conducted fear a forced hospital quarantine more than the virus.
I am well aware the Thai government will move slowly and cautiously and that these onerous testing rules will eventually be lifted. I am well aware of the concerns of possibly overwhelming the hospital system due to a mass number of cases, even mild. However, the tourism industry has struggled for two years now due to these slow and cautious moves and needs a major boost, especially with Songkran on the horizon. Fully vaccinated and multiple time tested tourists are already low risk.
I also fully understand that many people ran from authorities, especially in Phuket, when their second test and go test was positive. (Before the implementation of the new hotel rule) This was evidently a major factor in bringing the required hotel stay in on day five. However, it is telling once again that these fully vaccinated tourists are more afraid of forced quarantines that their insurance may or may not cover than Covid19.
Test and go needs to be truly that to restore tourism. The day five test (requiring a hotel stay until results are in) is a major disruption to both a holiday, which is meant for relaxation, and for those who live here and could self-isolate at home.
Having a massive black cloud hovering over one's head and a fear of testing positive and being sent to hospitals or quarantines is not something anyone wants when they go for holiday. It is also a major additional financial hit for a holiday in terms of the RT-PCR testing, especially with a full family.
This is not just my opinion, but looking through hundreds of comments made to our paper over the past day reflect that many feel the same way. Most are saying they will not return on a holiday, further stunting the economy, until the rules are relaxed. Yes, some want everything dropped. However, many people are more reasonable, for instance a pre flight and rapid antigen arrival test and proof of vaccination and insurance would draw many more visitors, provide a decent amount of precautions, and yet not be an overall hassle. Having a consistent, clear, and across the board policy for what happens when a tourist tests positive is also important. This latter point is improving but has a ways to go.
The day five test (at least the mandated hotel stay portion) needs to be immediately reconsidered to properly begin to restore tourism. Let's start with that. We can keep the other stuff and whittle it down over time based on the severity of the Covid-19 situation.
Adam Judd, TPN media