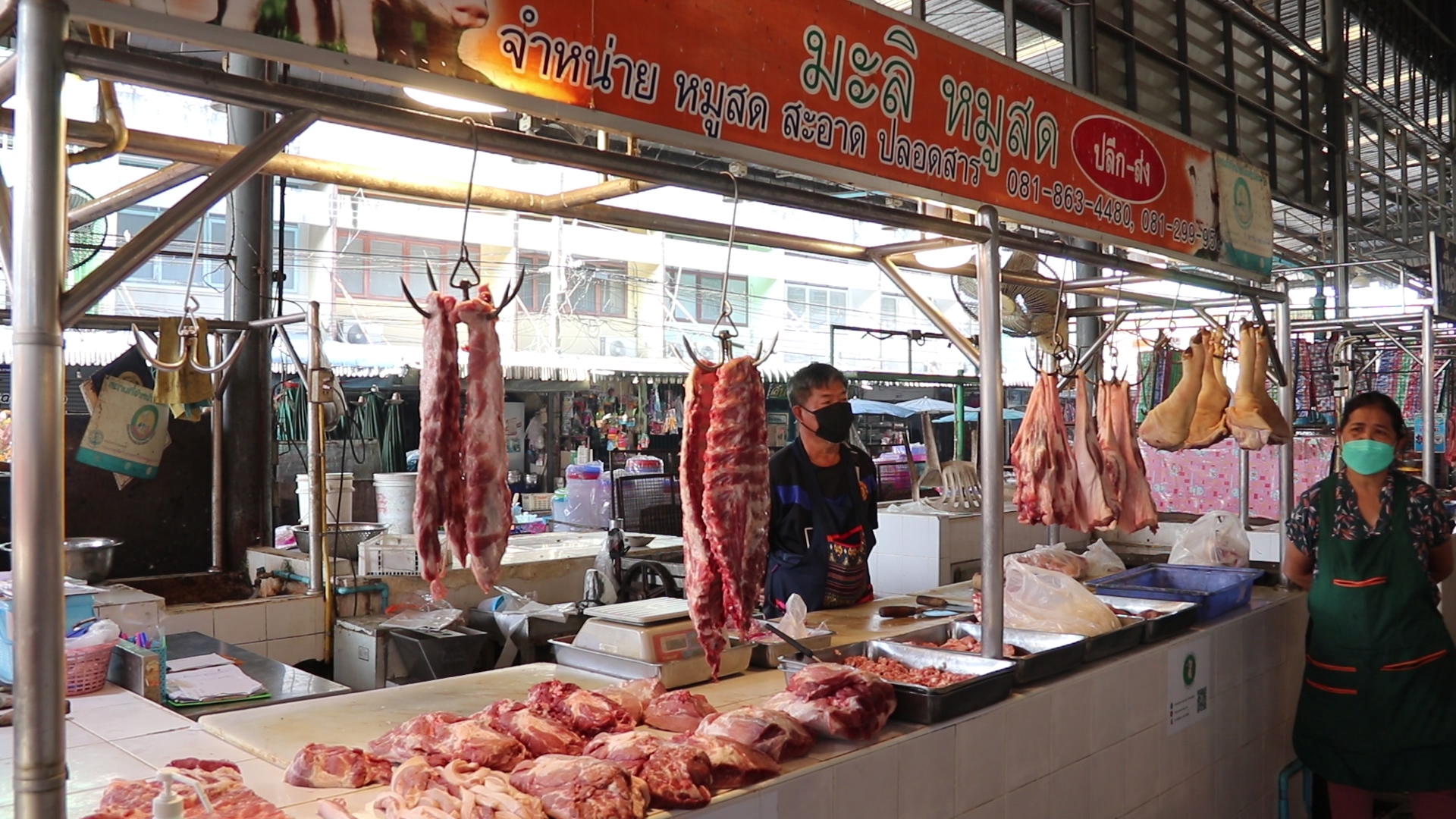 Pattaya –
Pork, chicken, and egg prices in Pattaya and Chonburi have been increasing, like most of Thailand, over the past few weeks and have affected both sellers and buyers.
A number of issues have caused the price increases according to livestock office officials in Chonburi and relevant agencies.
First, as a reference, our prior coverage:
The Chonburi Live Stock Office office told The Pattaya News last week that there are about 5,000 healthy mother pigs left in farms locally. So, this means there are not many baby pigs for markets, causing price increases and shortages.
Chonburi pork prices continue to increase, customers and vendors complain, officials taking action
Thailand's Department of Livestock Development on January 11th confirmed the detection of African swine fever (ASF) in a surface swab sample collected from a slaughterhouse in the Nakhon Prathom province.
Thailand finds African Swine Fever in swab sample at Nakhon Prathom slaughterhouse
Now, for an update:
Ms. Mali Anatadet, a pork seller at the New Market in Naklua told The Pattaya News, "I have sold pork for more than 20 years. This is the first time that the pork price has increased to this drastic level in my career. I used to sell pork at 150 baht per kilogram but now it is 200 baht. Not many people are currently buying pork as the price is very high."
Chicken sellers at the New Market in Naklua told TPN reporters, "Chicken prices have increased recently along with pork at about an average increase of 20 baht per kilogram. However, people are still buying fresh chicken but in fewer amounts."
Dr. Chaweewan Kampa, the president of the Poultry Association of Thailand, told the associated Thai press, "Chicken feed prices have increased, leading to the rise in chicken prices as well. The Thai government should decrease the tax on imported products that are used to feed chickens. This way we can help to decrease cost of chicken from farms. We believe that pork and chicken prices will continue to increase until after the Chinese New Year. ( Early February)"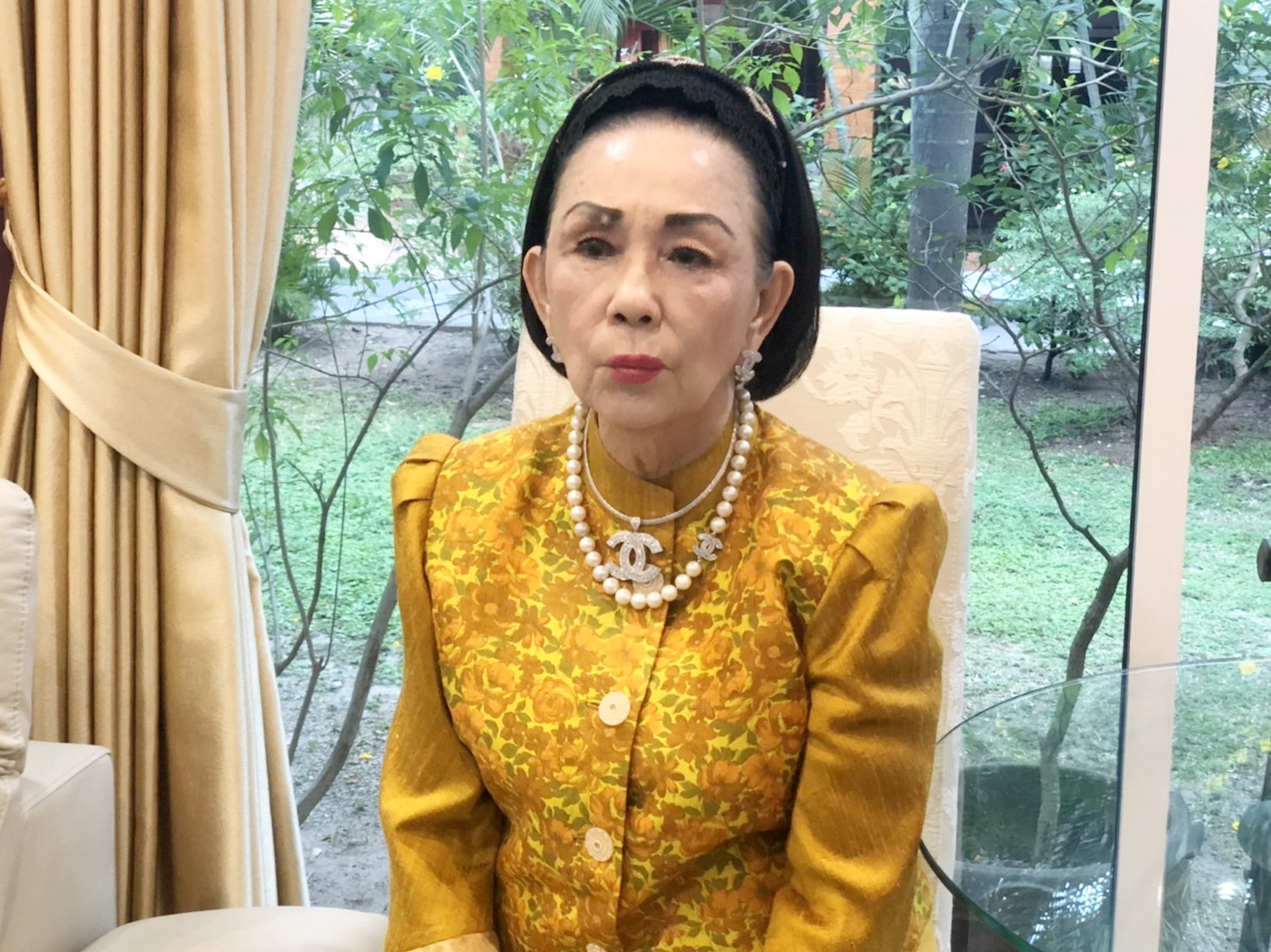 Meanwhile many grilled pork skewer (Moo Ping) food stalls and vendors in Chonburi have started to stop selling completely, at least temporarily. Some of them that have remained open have had to adjust prices or decrease the amount of product available which is causing customer dissatisfaction.
Ms. Kaewjai Onlamoon, a grilled pork skewer seller in Pattaya told TPN media, "I have sold grilled pork skewers for more than six years. Due to the pork prices steadily increasing, in the future I might have to increase my prices by one more baht for each grilled pork skewer. So it will be 6 baht per skewer instead of five. This doesn't sound like a lot but many customers in Pattaya have very little money now. The economy is still very bad, tourists are still not here in numbers, and many businesses like nightlife are still closed by the government, leaving many people out of work."
The Thai government has taken some action already, such as banning exports on pig products for three months, especially live pigs. They have also now admitted to African Swine Flu (ASF) being present in at least one situation which will lead to extensive testing across the country. The government has also worked with some food companies such as Mama noodles, which specialize in inexpensive noodle meals, to ensure they won't also raise prices during the current period.
Some economic analysts have said this is not enough, however, and that the government should consider importing pork in the meantime, providing financial support for pork farmers, and freeze market prices temporarily.
ASF poses no risk to humans, either through eating pork or being around pigs, but is fatal to many pigs.
Have you seen an increase in prices at area restaurants? Tell us in the comments below.
=-=-=-=-=-=-=-=-=-=-=-=-=-=–=–=–=–==-
Need Covid-19/travel insurance for your trip to Thailand? We can help!