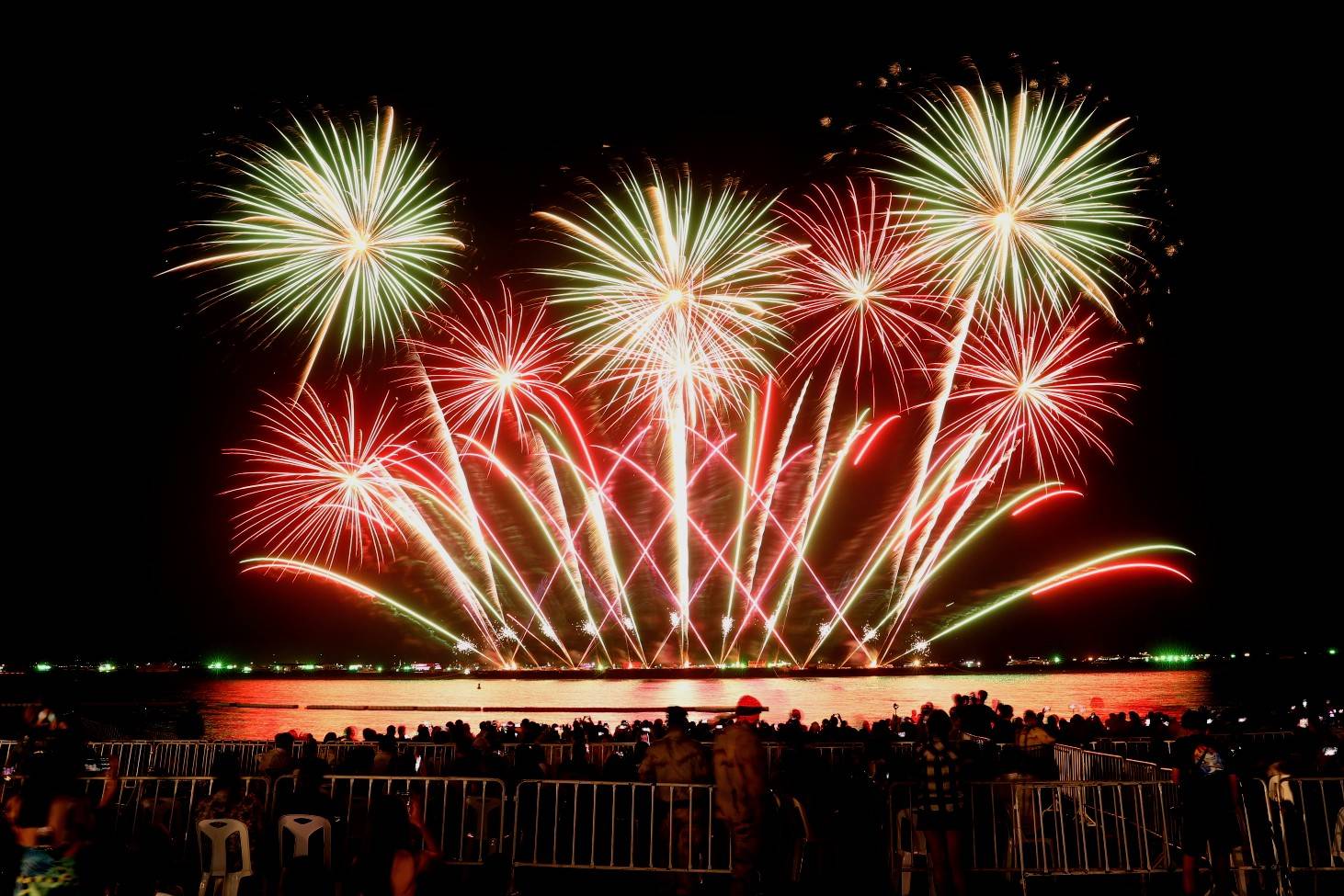 The following is our exclusive weekly feature in which we ask our readers a news topical question and then give you a week to answer it on our various channels, compiling a diverse range of answers and opinions to present to you, our valued readers. Here are the results from our last question…
Last week, we asked you the following:
What sort of events or festivals would YOU like to see in Pattaya?
The context around the question was the following:
In recent weeks there have been festivals and events every single weekend in Pattaya, meant to drive tourism and traffic to the city. 
We read a variety of reader comments on events with mixed opinions and city leaders do read our page and articles on a daily basis. With that in mind, what sort of events or festivals would intrigue or interest you to come to Pattaya?
  We have had fireworks festivals, music festivals, kite festivals, Indian festivals, food festivals, Miss Universe Thailand, Loy Krathong, and multiple sports events recently like jet skiing, bodybuilding, and basketball. 
  What sort of festivals or events would you personally like to see or see more of? Perhaps maybe conventions, fashion, film festivals, etc?
Here is what you, our readers, had to say as our editors selected some of the most diverse responses to highlight different points of view. Obviously, we can't post everyone's opinion here so selected a variety of the most diverse opinions. As always, the opinions and statements below are the reader's own and may not reflect those of TPN media. There have been minor edits for spelling and grammar only:
-=-=-=-=-=-=-=
Pete S-BEER Festival!! (Many, many responses like this)
-=-=-=-=-=-=-=
Thomas W-A Christian music festival, along with Christian revival activities and religious gatherings/camps, cultural displays. If Pattaya is serious about wanting to get family-friendly a major Christian event would be a major step forward.
-=-=-=-=-=–=-
Niko R-Adult Video Awards/Adult Film Festival like Vegas. Huge for the economy and draws a lot of attention. Yes, unlikely to happen here due to "optics" and "face".
-=-=-=-=-=-=-=
R.C-A Comicon/Anime style festival. This would likely be bigger than people think, especially with cosplay!
-=-=-==-=-=–
Junior F-Bar crawl festival
-=—=-=-=-=-=
Allen P-Bars, gogos, and dance club festivals fully open and operating (We had many, many responses like this, although it wasn't really the point of the question, but we understand where people are coming from)
-=-=-=-=-=-=-=-
George S-I would like to see all entertainment venues open with sales of alcohol allowed.
-=-=-=-==-=-==-
Upma P-A Muslim festival. We had one previously before Covid but a major festival celebrating Islamic culture and food on the beach would be fantastic.
–=-=-=-==-=-=-=
Mike S-How about going back to the lifestyle we once knew in 2019. Call it the "2019 Freedom Day Festival"
-=-==-=-=-=-=-=-
Markus Z-The " Hello World, we don't care about covid anymore (because it's here to stay) festival".
-=-=-=-=-=-=-=-=
Derek M-Octoberfest
-=-=-=-==-=-==-
Mikey I-A rock festival, mostly with foreign rock bands but also some Thai. Yes, we have Burupa, which is great, but one on the beach would be nice too
-=-=-=-==-=–
William-Rave festival
-=-=-=-=-=-=-
That is it for this week! Stay tuned for another reader Talkback VERY soon! We appreciate EVERYONE's feedback and thoughts! If you didn't get a chance to answer, Tell us on our social media channels, in the comments below, or if you prefer your comment to be private mail us at Pattayanewseditor@gmail.com.