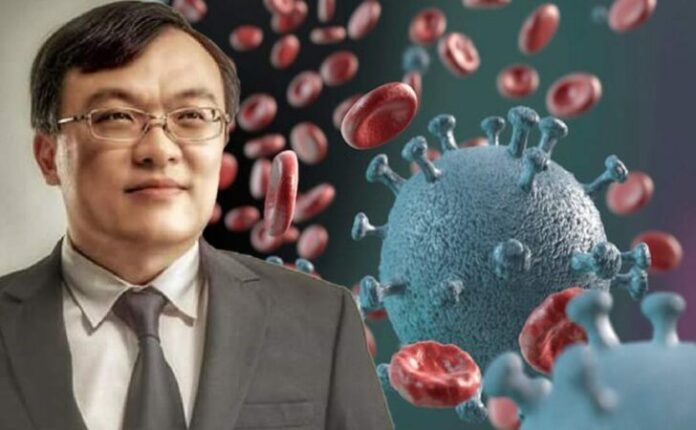 Bangkok –
At least two prominent doctors in Thailand who also advise the Center for Covid-19 Situation Administration, or CCSA, are calling foul at Thailand's plan to reopen the country in October for foreign vaccinated tourists, warning that it is too risky and too early to do so in their opinions.
Dr. Thira Woratanarat, an associate professor at the Faculty of Medicine of Chulalongkorn University, urged the Thai government to delay the country's reopening project as it might worsen the domestic infection rates.
The doctor stated online today, September 16th, that opening the country in various provinces under the government plan, including Sandbox and 7+7 extensions, will pose a risk of heavy outbreaks due to two risk factors, according to his academic research.
First, people traveling from abroad may be carrying the virus into the area despite the fact that rules, health screenings, and 14-day quarantine may reduce the risk to some extent. However, even fully vaccinated tourists are still likely to be infected during their travels or during their stay in the area.
TPN media notes that data from the Phuket Sandbox project has shown that out of roughly 31,000 visitors only 91, or 0.28 percent, tested positive for Covid-19, most upon arrival at the airport, nearly all asymptomatic, and there have been no reports of clusters or major spread from foreign vaccinated tourists in Phuket. The island is currently suffering from several hundred cases a day but, according to the Ministry of Public Health, the clusters are primarily centered in migrant and fishing communities and not tourist-related areas.
Secondly and most importantly, according to Thira, the policy of opening tourism areas and the country will lead to more people flowing in the area as well as more activities, meetings, trading, services. People will become closer and spend more time together, according to his online statement. Regardless of the "risk factor" of foreign tourists, Dr. Thira believes that many people will attempt to return to opened provinces for work and many venues that are "high risk" will reopen, legally or not, increasing the number of people socializing and gathering and spreading the virus further.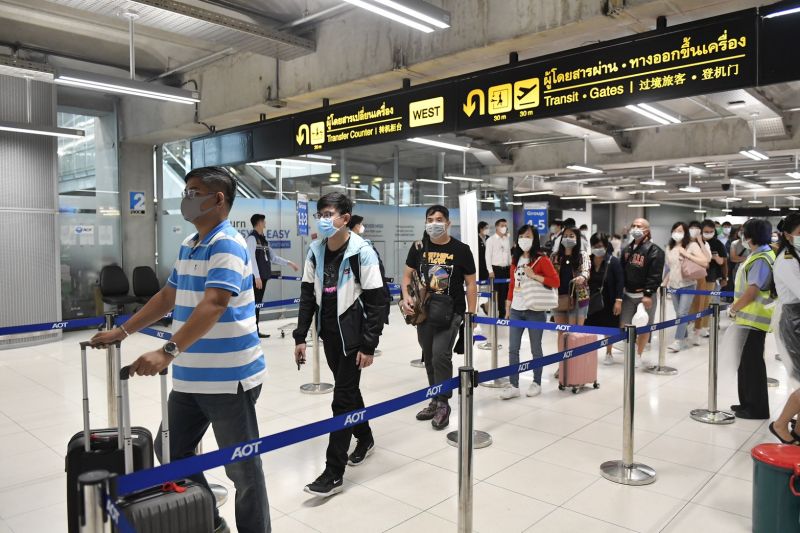 "This is the main risk factor arising from the policy and will result in more spread of infection in the area because there is still an infection in the community. We do not have enough people vaccinated in the country as a whole to support this plan which will cause more movement and more people to flock to tourism areas to look for work, many of who may not be vaccinated yet. These two risk factors will be the consequences of the government reopening policy," he stated.
The professor also expected that the number of infections in the reopening areas will be significantly increased from 6-8 weeks onwards.
His status added: "Apart from more infections, more number of both sick and dead people could also result in the emergence of new mutants that may be resistant to vaccines and drugs. The situation would go on and on like dominoes and would inevitably affect the economy in the end. We need to fully control the current situation before opening up to tourism. The economy will suffer more and for even longer by trying to reopen to save the "high season."
"The government should take the last quarter of this year to provide good and effective vaccines to the people in all areas. If they hurriedly open the country and tourism, I can't see the eyes of victory in any possible way." Dr. Thira added.
"The current situation is not safe for tourism and the country reopening, it is best to slow down this plan and focus on vaccination country-wide for Quarter 4 and consider moving any tourism reopening plan to Quarter 1 of 2022." Dr. Thira concluded.
Meanwhile, Dr. Prasit Watanapa, from Siriraj Hospital and their dean of the Faculty of Medicine, also gave his own warnings today which agreed with Dr. Thira's opinion. He also felt that it was too early to open the country to tourism and foreign tourists and was concerned about possible new variants either entering the country from tourists or a new variant emerging.
Dr. Prasit, however, took a more liberal stance than Dr. Thira, stating that he understood the pain of the economy and business leaders pushing to save their high season and avoid a second year in a row of completely missing Quarter 4. He suggested that rather than open in October, delay everything just a single month, to November, and allow doctors to further rollout the vaccination program nationwide and provide protection to more people before any opening. Dr. Thira, as stated previously, believes the country should wait at least four more months roughly until Quarter 1 of 2022 before he feels enough of the population would be vaccinated to allow a cautious and controlled opening to tourism.
Finally, the Tourism Authority of Thailand is set to meet with the CCSA this upcoming weekend to officially present the plan to reopen the country to tourism. At this point, the plan is still only a proposal and the CCSA, through a spokesperson, has stated they are listening to both the business and medical sector before making a decision on any plans to reopen. The CCSA has acknowledged, however, that the medical and business sector have completely different polarizing views on the direction to take to move forward.
-=-=-=-=-=-=-=-=-=-=-=-=-=-=–=–=–=–==-
Follow us on Facebook,
Join us on LINE for breaking alerts!