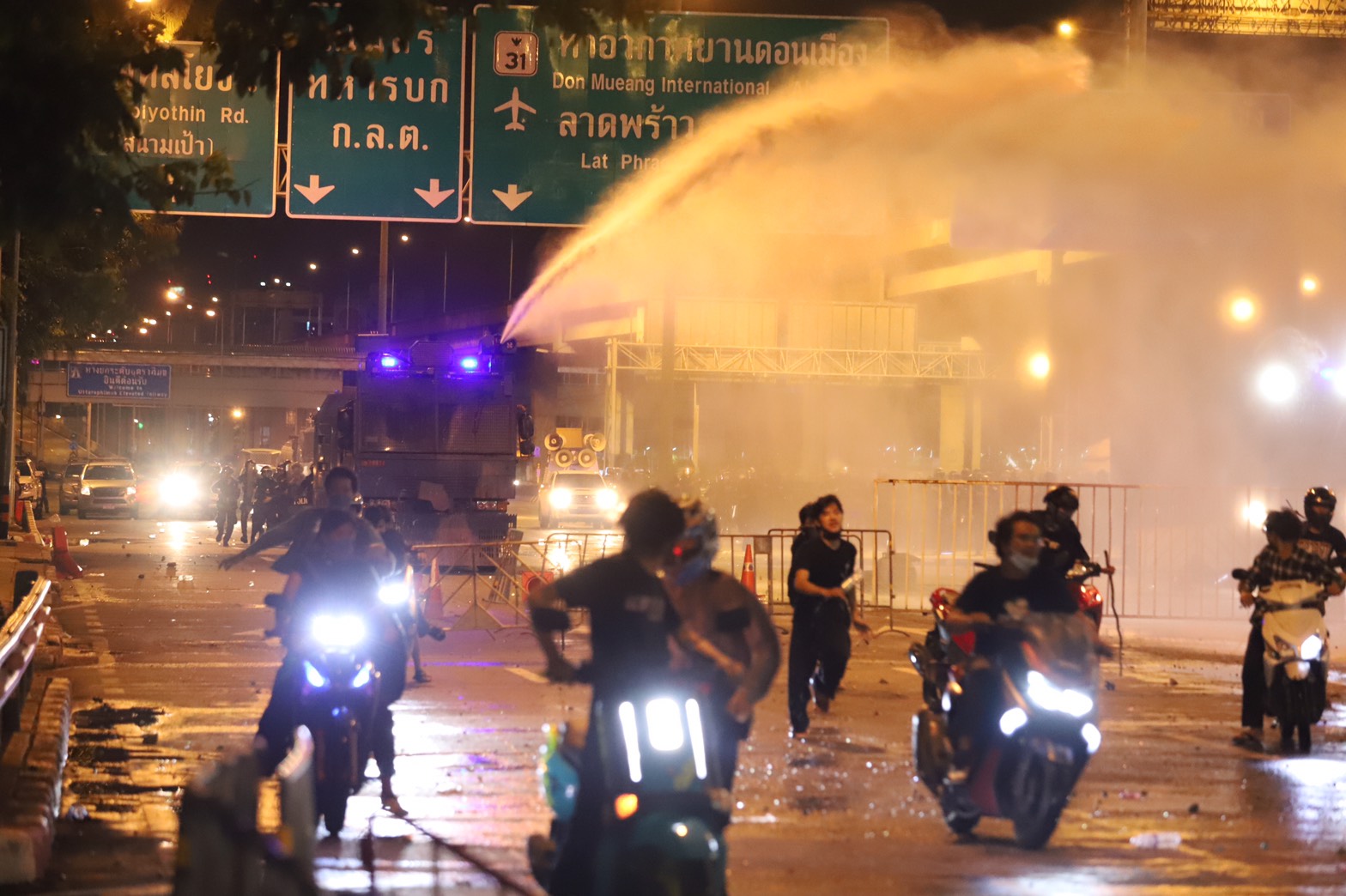 Bangkok –
Five police officers were reportedly injured during an hours-long intense confrontation between crowd control police and hardline young protesters in Bangkok yesterday evening, August 22nd, the Deputy Commissioner of Metropolitan Police Bureau (MPB) reported.
Police Major General Piya Tawichai of the MPB gave a summary of the recent gathering in the capital in which the Thalu Fah pro-democracy demonstrators had staged a gathering in front of the United Nations on Ratchadamnoen Road at 2:00 PM. The gathering peacefully went for about two hours before calling off at around 4:10 PM.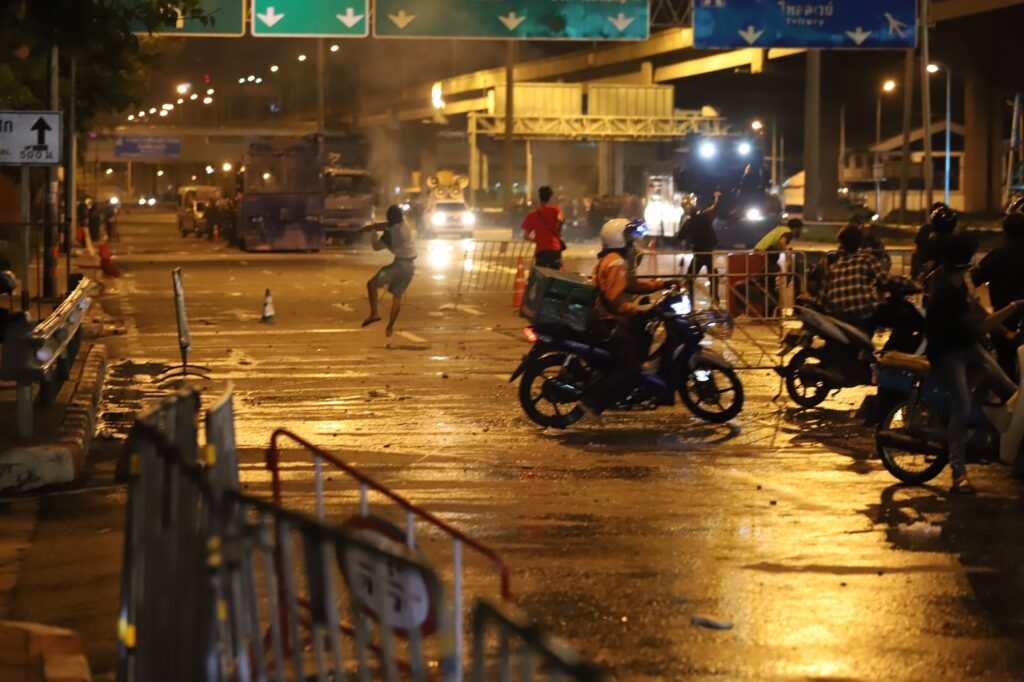 Later, a group of teenagers riding motorcycles arrived at Vibhavadi Rangsit Road near the Sam Liam Din Daeng junction at around 4:50 P.M. Though the police had warned the protesters to disperse as they were violating the Emergency Decree, the group reportedly threw giant firecrackers, ping-pong bombs, and pipe bombs at the police.
Some objects were also being thrown into the Royal Thai Army Band Department and Veterans General Hospital, according to the Deputy Commissioner. The riot police then had to approach the group of protesters to maintain peace and order.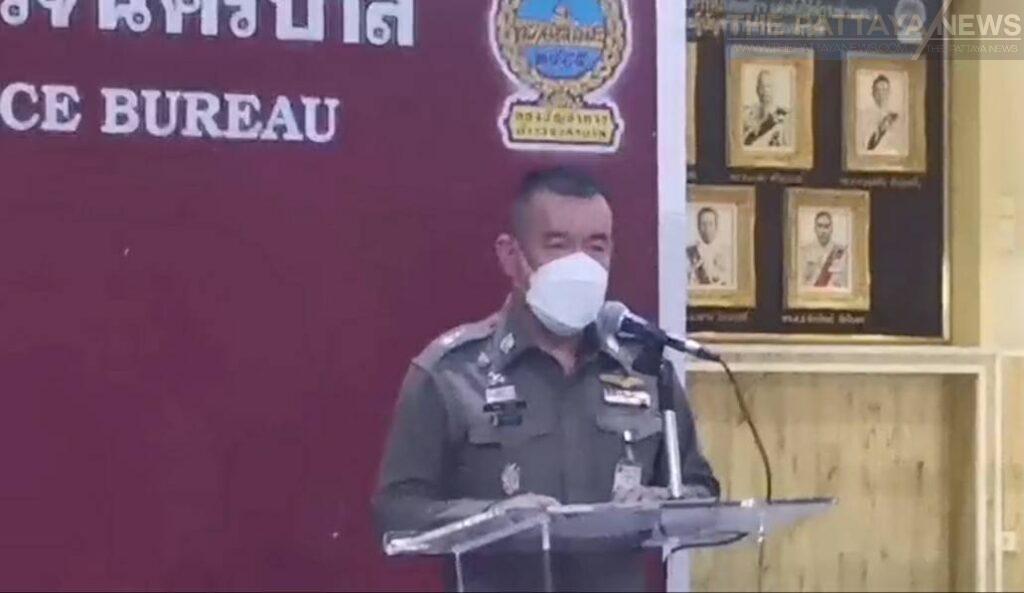 The protesters' resistance led to the use of rubber bullets and water cannons during the confrontation that lasted for more than four hours. However, they continued to fight back by throwing more handmade explosions, injuring 5 police officers.
A number of protesters were arrested from yesterday's gathering and were taken to Din Daeng police station for legal proceedings, Piya added.
Additionally, another Thalu Fah gathering for the eighth consecutive day is scheduled from 3:00 PM. onwards under the Sports Day theme. According to the organizers, they will be marching from the Kok Woa intersection and will hold the activities at the Democracy Monument.
-=-=-=-=-=-=-=-=-=-=-=-=-=-=–=–=–=–==-
Follow us on Facebook,
Join us on LINE for breaking alerts!