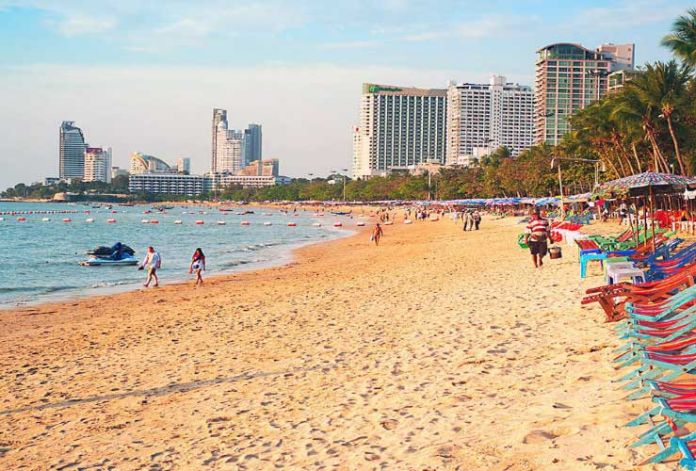 Thailand-
Every week The Pattaya News has a special feature in which we ask our readers a question, usually based on current news and events. This question generally comes every Sunday and we will answer it mid to the end of the week.
This week the question can be found below:
This question was prompted by the increased water quality of the beaches in Jomtien and Bangsaen which have both driven many domestic tourists to the area recently. However, we are asking for your favorite beaches in the country and not just the Chonburi area.
Here is what you told us:
Devrim O-Jomtien, great for lovers
  Truecroft-Koh Larn! Period! With thirty years of experience!
  Martin B-I didn't know there were beaches here, I never get that far…
Zach A-An empty beach. 
Alan G-White sand beach on Koh Chang
Multiple people-Koh Samet!
  Andrew M-Boracay. I don't come here for the beaches.
Erich F-A clean one. 
Dean J-Railay Beach
Nick C-Chaweng Beach, early 90's. Also Koh Chang in 1992 before mass tourism.
  Michael M-Pattaya Beach!
Very diverse answers this week and all across the board although Koh Samet had the most votes in terms of total beaches.  Disagree? Something missing? Feel free to comment below and let us know or mail us at Pattayanewseditor@gmail.com.