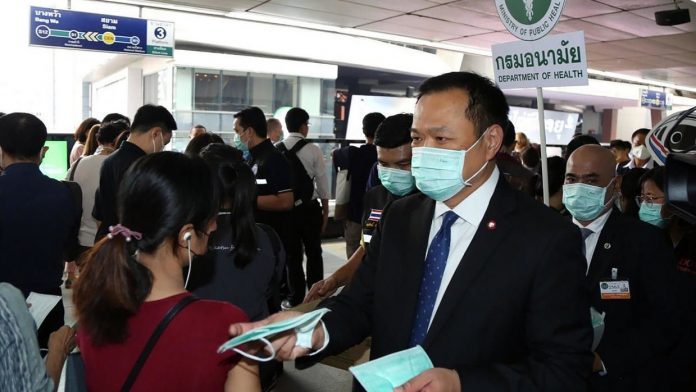 Bangkok, Thailand-
The Thai Public Health Minister, Anutin Charnvirakul, spoke to the public this weekend at a press conference about the recent Koh Samui Covid-19 case of a woman who had recently returned to France in which he also raised concerns on social distancing and mask wearing at protests in Bangkok.
He said that he was concerned looking at photos of lack of social distancing and with some protesters lack of mask wearing.  He reminded the public that there could still be asymptomatic cases of Covid-19 and large gatherings could cause a potential resurgence if proper measures were not taken.
He was careful with his words, stating that both pro-establishment and pro-democracy protesters needed to practice good Covid-19 prevention measures while stating that people had the right to their opinion as long as they did not break the law. He said the Ministry of Public Health would be setting up tents at protests to provide complimentary masks, hand sanitizer and other medical services.
He also told the press that visitors to Koh Samui had nothing to fear and that the single positive case had been brought under control. You can read more about that case below:
Update on Covid-19 situation from a woman in Koh Samui who had recently returned from France