Pattaya, Chonburi-
The Thai Meteorological Department is forecasting, for the second week in a row, heavy rain for much of Thailand.
This includes the Pattaya and Chonburi area and follows a prior weekend of heavy rain, wind and cooler temperatures.
This is primarily due to a tropical depression, the second in a week, set to move from the South China Sea over Vietnam on Saturday and Sunday and then push West into Thailand. This is on top of a Southwest monsoon in the Andaman Sea.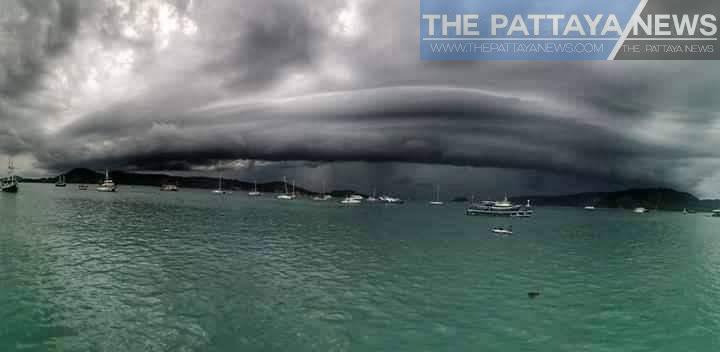 As a result, the forecast calls for heavy rains, thundershowers and the possibility of flash floods in some areas across the country. Korat in particular has already had early rains and reports of flooding. Strong winds and cooler weather is also forecast.
Those hoping for a sunny weekend after two days of improved weather will need to pack an umbrella, The Pattaya News notes.