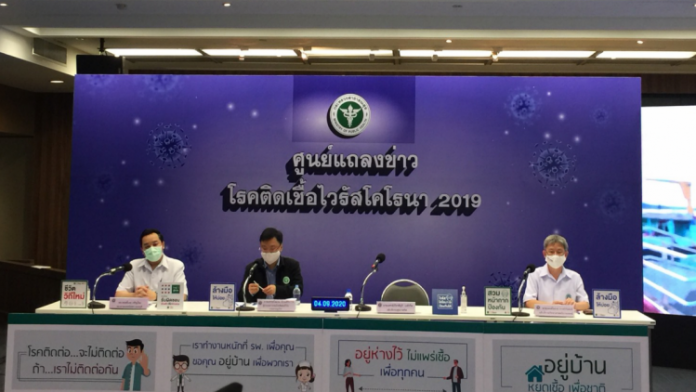 Bangkok –
The Centre for Covid-19 Situation Administration (CCSA) stated at a press conference today, September 4, that more than 200 people who were found at high-risk and at low-risk of infections have been medically examined and all have been found with negative results so far.
Following the yesterday announcement regarding the local infection of a 37-year-old prisoner, all people who were reportedly involved with the infected patient, including family members, inmates who shared the cell room, volunteers, prison guards, club-goers and nightclub staff are currently in isolation for 14 days at various hospitals and some low risk at home under public health officers' supervision.
Three nightclubs and bars in Khaosan Road, Rama 3, and Rama 5 were also closed from today onwards for a major clean up and for their staff to perform a home quarantine.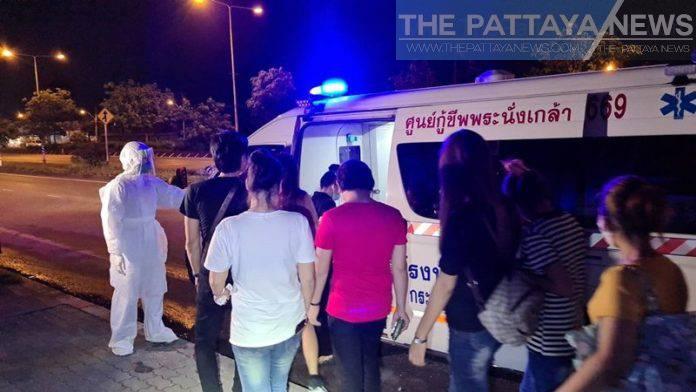 Dr. Sophon Iamsirithavorn, director of the General Communicable Diseases Division of the Disease Control Department, said today that Thai authorities had alerted and recommended customers who checked-in at the bars via the Thai-Chana application to conduct a home quarantine and perform a medical checkup at the Covid-19 center.
The director said: "The authority has now completed the identification and the follow up on both high-risk and low-risk groups. By now, more than 200 cases have been tested, including criminal court officials, and none of them have been found as infected yet."
"However, a group of people with the possibility of high-risk infection, especially the family members, are still being watched closely for 14 days. Meanwhile, we are investigating and tracking down the possibility of where the virus would have come from."
Officials also had an open testing booth for those concerned who live in the condo complex where the man resided. He lived on the first floor, according to condo management, and rarely if ever went to the pool, gym or other public areas.
The man remains in isolation in a prison hospital and other than a previous small amount of phlegm on August 29 is showing no symptoms, said the Ministry of Public Health.