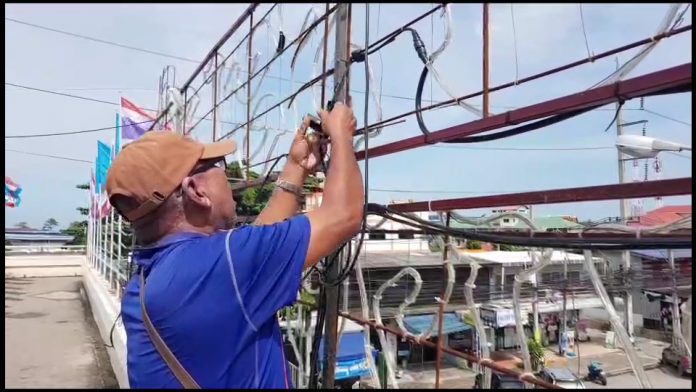 Banglamung –
The Banglamung Municipality has fixed cabling work on a pedestrian bridge after many pedestrians were concerned over the dangers and the issue had gone viral on social media and was picked up by local press.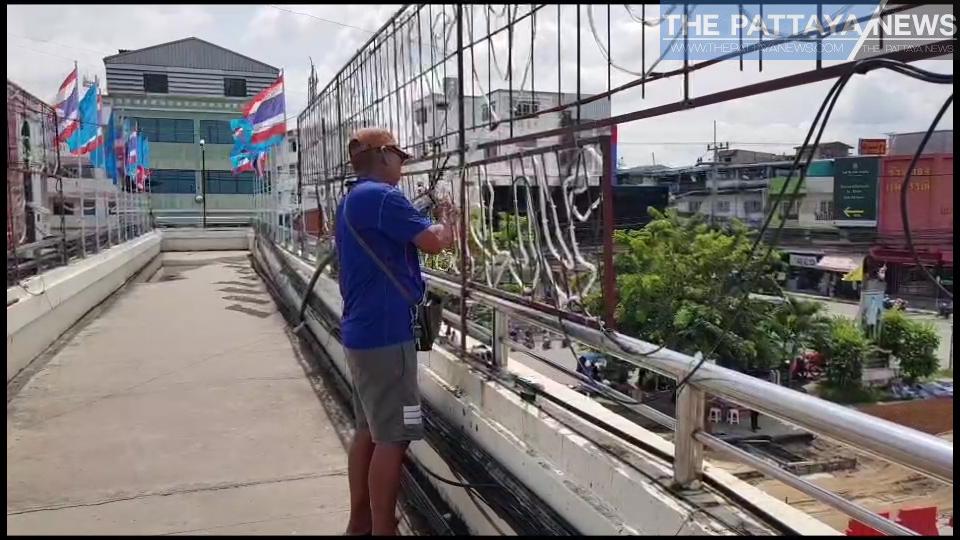 Read more about our previous story HERE.
Late yesterday, the Banglamung Deputy Mayor Naratip Fukrit has ordered staffers to fix the cabling work on the pedestrian bridge.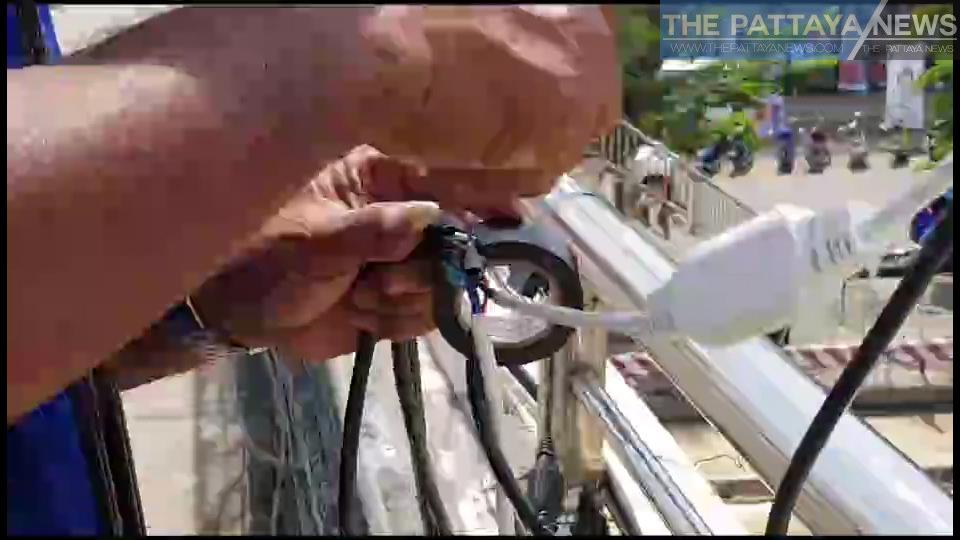 Deputy Mayor Naratip told The Pattaya News that they are sorry to pedestrians and locals. The bridge has been used for more than 30 years. They thanked residents for bringing the matter to their attention and pledged to take immediate action.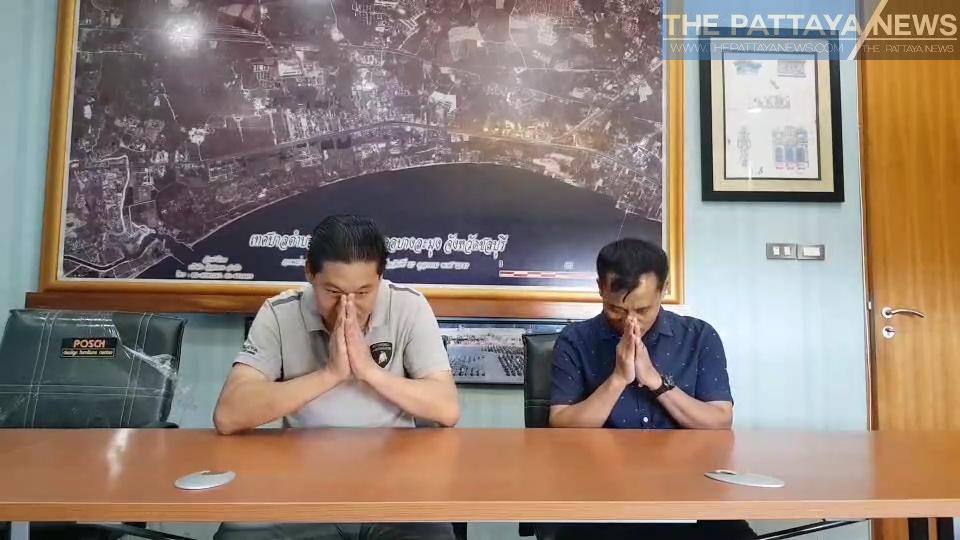 He has already informed other relevant communication companies to fix other communicable wires on the bridge.
The Municipality Administrative Chief officer Thanongsak Puangnoi told The Pattaya News that they have already installed circuit breakers for safety as of yesterday evening.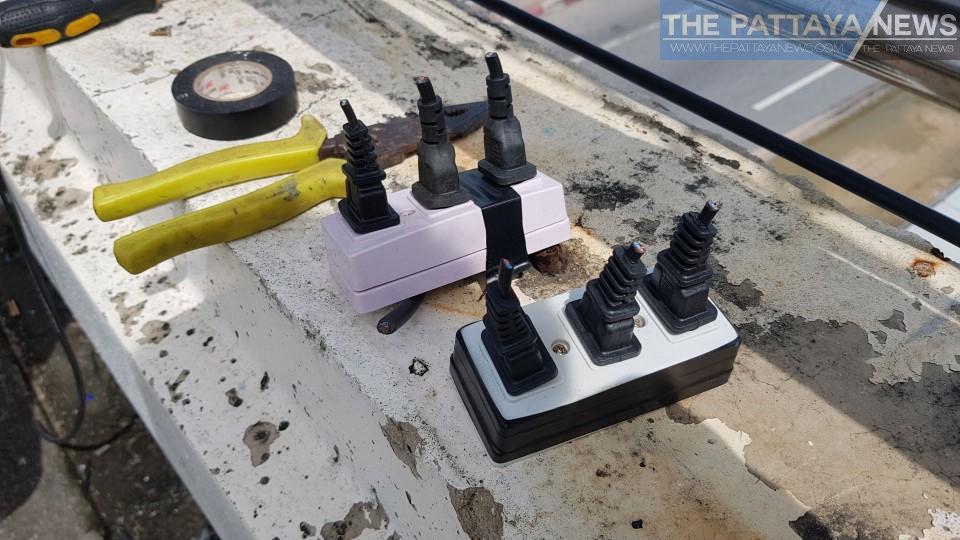 The original plugs were for LED lighting and decoration which automatically switched on at night time and switched off during daytime.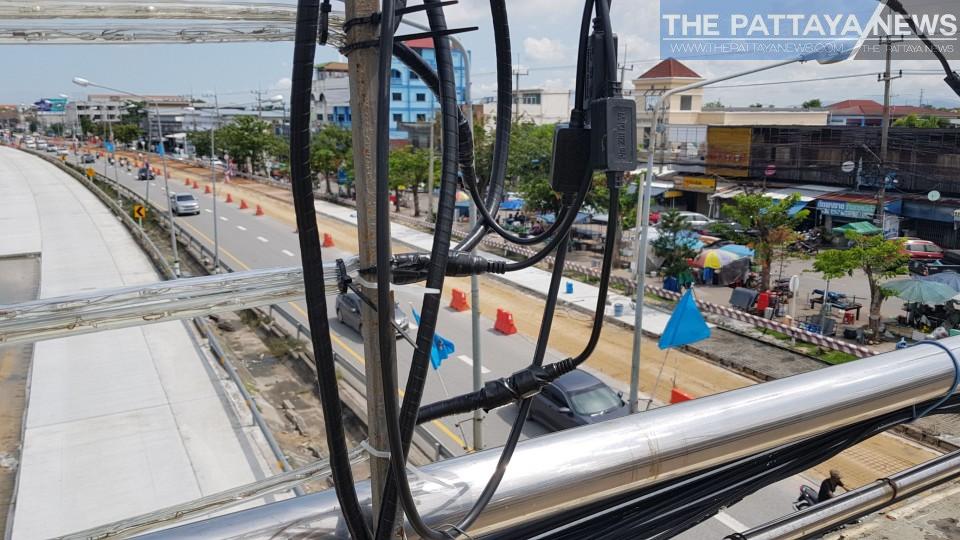 Banglamung leadership ordered staff to always check those LED lights, plugs and wires and pledged to maintain the bridge in the future.