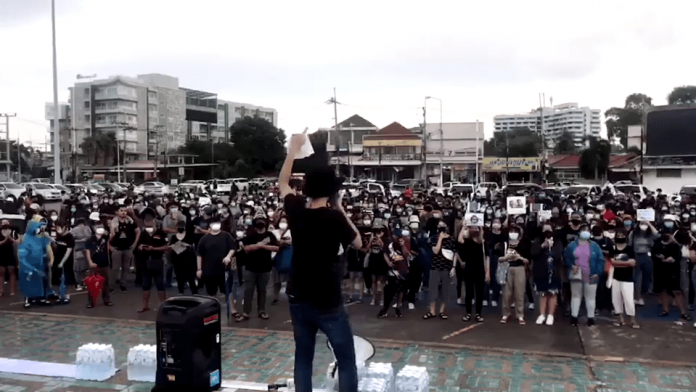 Chonburi-
A peaceful anti-government protest took place in Chonburi yesterday evening, attracting a large crowd who afterwards cleaned Bang Saen beach together to help the local community.
The protest, which follows several other larger protests in Bangkok earlier this week, was led by a group calling themselves the Youth Liberation Front. The group, which did not have an official number of participants announced but had varying estimates by organizers and Law Enforcement, was peaceful. Saen Suk police monitored the situation but did not interfere.  Local Saen Suk administrative officials were also reportedly present, however merely to help control traffic and observe, ostensibly to ensure physical distancing and Covid-19 precautions were taking place such as mask wearing.
Organizers of the protest are calling for three main goals, which correspond with the same goals demanded at protests in Bangkok, Chiang Mai and Ubon:
1.  Dissolve Parliament
2.  Rewrite the Consitution
3. Stop official and unofficial harassment and prosecution of protesters and activists.
Protesters have stated that if these demands are not met within several weeks the severity and intensity of protests will be stepped up.  They did not clarify exactly what this would entail.
Following the protest the crowd went to Bang Saen beach were they proceeded to collect trash and clean the area, stating they wanted to show they support the general community as well.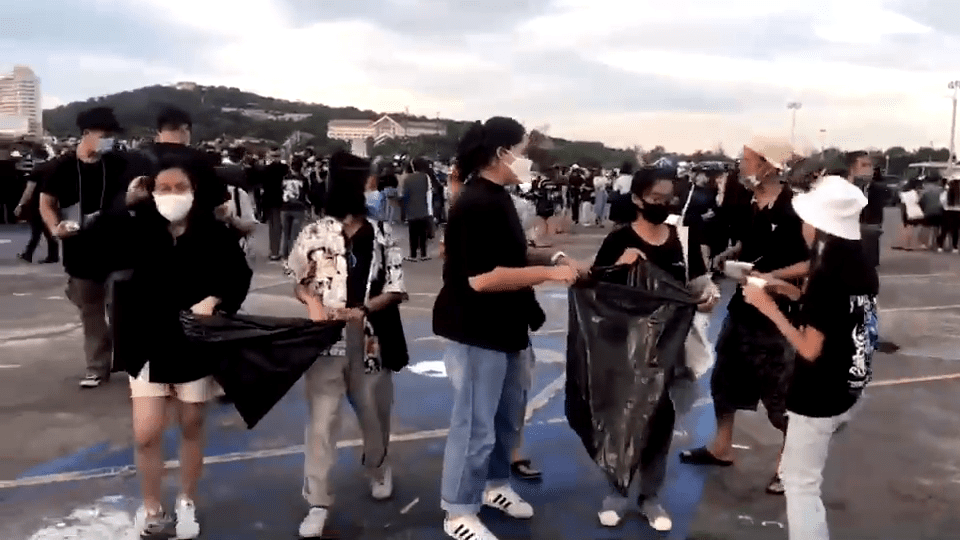 Meanwhile, the Thai Government has repeatedly stated that extended the Emergency Decree is not political and has nothing to do with protests. The Government removed a ban on public gatherings from the decree this week as well, but stated that political rallies must still follow public assembly laws. The Chonburi Government did not immediately make a public statement on the rallies or if they felt any laws were broken.
Photo Credit: 77kaoded