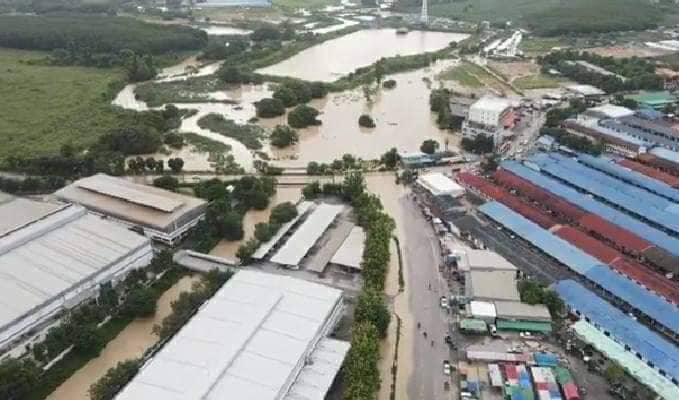 Bangkok-
The Thai Meteorological Department stated that Chonburi, who had significant rain and thunderstorms yesterday in some parts of the province, was likely to see more scattered rains and sporadic thunderstorms today, June 30th, 2020.
This is due to a combination of a Southwest monsoon in the Andaman sea and a low pressure front currently over Vietnam.
According to the Thai Meteorological Department, here is the forecast for today:
Eastern region: Cloudy with thundershowers in 60 per cent of the area and isolated heavy rains; temperature lows of 24-26 degrees, highs of 30-35 degrees Celsius; waves a meter high and 2 metres during thundershowers.
The Photo above is of isolated flooding in Rayong province yesterday and is credit ยักษ์ สมาชิกแจ้งเหตุซูมระยอง