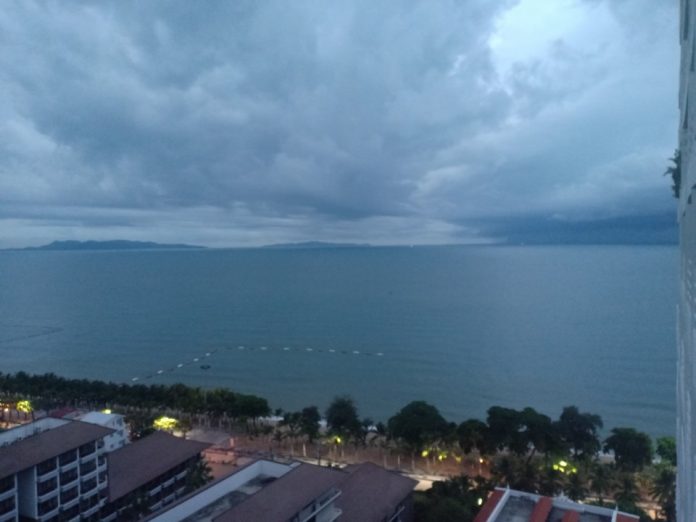 Pattaya-
The Thai Meteorological Department has stated that due to a monsoon trough across the upper North and the Northeast of Thailand along with a moderate southwest monsoon prevailing over the Andaman Sea that there is a strong chance of heavy rain and storms across Eastern and Northern Thailand today.
These storms are expected to bring sporadic thunderstorms and potential heavy rain that could cause localized flooding in the Chonburi and Pattaya area.
At sunrise this morning several thunder storms were within the vicinity of the Pattaya area, including a small, but strong storm just off the coast of Pattaya Bay.
Local residents are advised to be aware of weather conditions today as they go about their daily schedule.