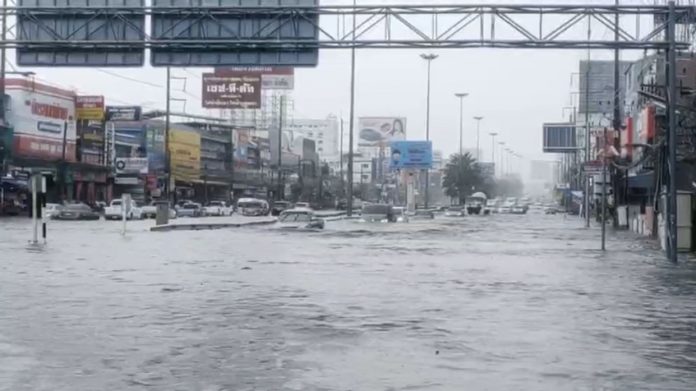 Pattaya-
The weather bureau says Thailand and the Chonburi area can expect a strong chance of heavy rain in many areas in the next twenty four hours. The Thai Meteorological Department has warned the public to be wary of possible severe conditions and potential localized flooding.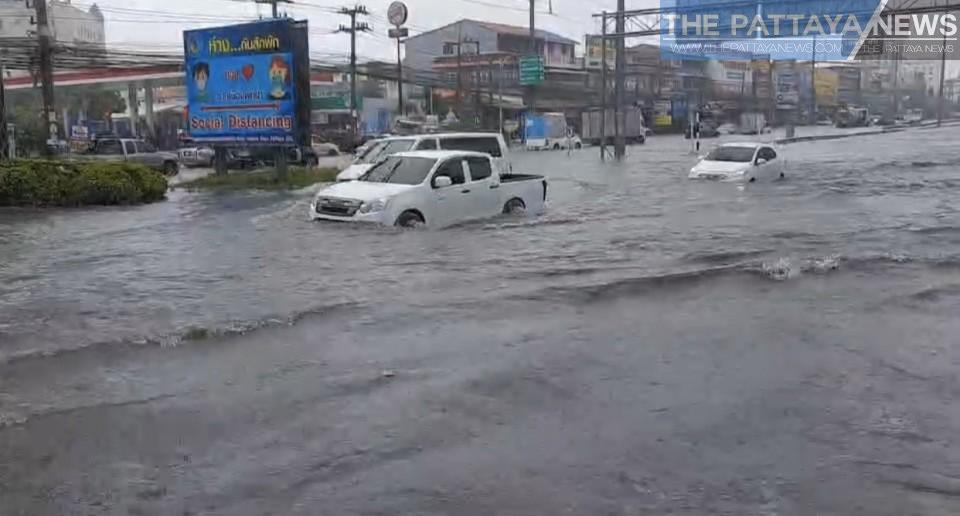 In the next twenty four hours, a moderate southwest monsoon will take place across the Andaman Sea and southern Thailand, while a low-pressure cell will cover the northern part of neighboring Laos. Heavy rain is forecast for the Northeast, the East and the Southwest regions of Thailand. The public should be aware of potential dangers, especially car accidents due to flooded roads.
Pattaya and the Eastern part of Thailand is expected to have a sixty percent chance of rain today with a strong chance of late afternoon and early evening thundershowers.
Local residents should be aware that with the drainage construction projects not yet completed in Pattaya that a chance of localized flooding is highly possible.